There's nothing quite like the fast-skating, padded body-slamming action of ice hockey to get your adrenaline pumping and your excitement pushed into overdrive. Just imagine yelling and cheering with your fellow hockey fans as the puck shoots back and forth across the ice in a sudden-death overtime period. The puck is blocked! Sticks clatter against each other as players push and shove, trying to get a slap shot. Then a stick connects and the puck is up and in! The Blue Jackets win! It's the sweet, sweet taste of victory and you drink up every last
drop.
Turn your imagination into reality by getting tickets to this season's games, and we'll help you find easy parking for the Columbus Blue Jackets. You've probably heard the expression "I went to a fight and a hockey game broke out"; sometimes the same can be true for finding the right parking space. With ParkMobile parking on-site you can skate right on into your own reserved spot and leave the fights for the ice.
Nationwide Arena, home to the Columbus Blue Jackets, is conveniently located in downtown Columbus, OH at 200 W. Nationwide Blvd. If you've got some time before the game, why not stash your ride, then check out the local sights and grab some local bites?
Local Sights
Want to glide around like you're on ice, but without the high risk of falling and breaking a limb? Want to see the town without breaking a sweat or driving? Look no further than SegAway Tours of Columbus. Just up the road from Nationwide Arena, at 400 N. High St., this tour company helps you see the sights aboard your very own Segway (admit it – you've always wanted to ride one of those things). Explore parkland along the river, the Short North arts district, Arena District, and historic downtown Columbus, OH in a 2-hour tour. There's even a holiday lights tour starting Nov. 29th.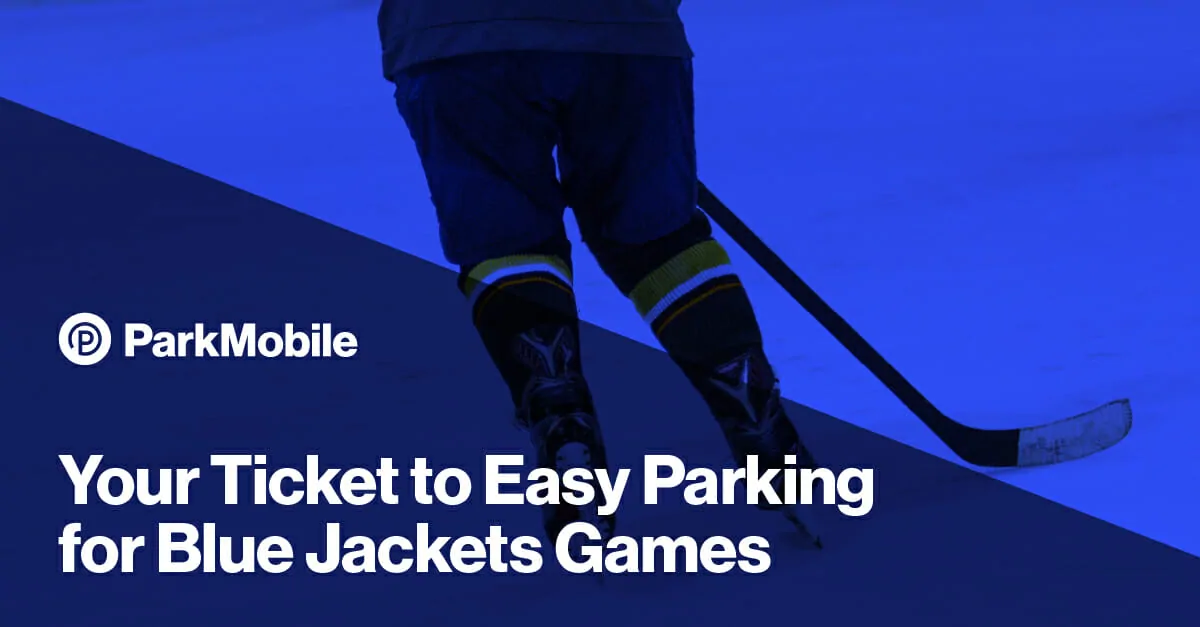 Local Bites
After your Segway tour, you're gonna need some sustenance before catching the game and burning all those calories jumping and yelling. Check out Rodizio Grill at 125 W. Nationwide Blvd., right next to Nationwide Arena. This authentic Brazilian steakhouse serves traditional rotisserie roasted meats, a wide variety of side salads, and specialty cocktails along with beer and wine. After all that deliciousness you'll be fueled up for action on the ice. And since you parked right at the arena, there's no need to drive around looking for a space while the game gets underway without you.
Get the cutting edge with easy parking for the Columbus Blue Jackets and you'll never miss a goal.