This is it. The moment you've trained for all year. You've got your comfortable running shoes on, a bumping beat in your earbuds, and your body is all warmed up and stretched out – ready for "go time." You feel your heart race as you mentally count down the seconds, then the moment finally arrives. The store opens! Now is your chance to grab that perfect cashmere sweater at 50% off, score a killer deal on a new TV and check all the items off your holiday list.
Black Friday is like the Olympics of shopping and you're out for gold. Of course, you'll have a healthy dose of competition, but we're here to give you some tips for a winner's edge. Just download the ParkMobile app before Turkey Day and do a little recon while you figure out which sales to hit, and you can be sure that Black Friday parking will be a snap.
Tip #1: Warm Up to Some Great Bargains
One fun thing about businesses competing for your hard-earned dollars is that even the high-end stores have great deals, making those purchases that might otherwise be out of reach just a little more accessible. But do your research! Some retailers will give the illusion of a deal even when it really isn't. Do your homework and know how much you're willing to pay, and of course, your handy dandy smartphone can help for on-the-fly decisions.
Tip #2: Make a List, Check It Twice (Black Friday Parking Is Oh-So-Nice)
One thing you can count on at the launch of holiday shopping is more options and offers than your brain can handle. Every store wants your business and they'll dangle lots of sparkling things to pull you in. Key word here: focus! List your peeps and gift ideas for each, then figure out where to get those specific items.
No matter where your bargain hunting takes you, ParkMobile can help you with parking reservations and zone parking (no more plugging meters – yay!). Just look up your desired parking location in the ParkMobile app and you'll see all your options.
Here are a few places you might want to check out, that will have you calling Black Friday "Black Fri-yay":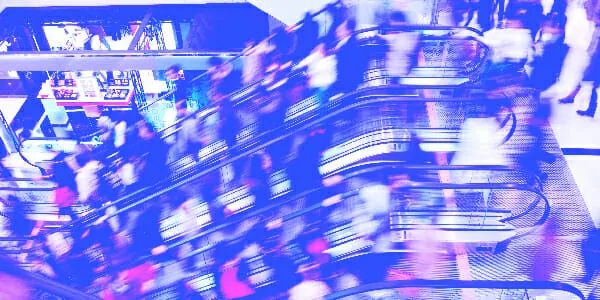 Remember that cashmere sweater? Here's the place to get one, where high quality meets low prices for one day only. There are three nearby parking lots where you can reserve a Black Friday parking spot and walk (run?) easily to Bloomies.
Denver – Christkindl Market at 1515 Arapahoe St.
This might not be what first comes to mind when you think "Black Friday shopping" but it will definitely get you in the Christmas spirit more than your average department store. This open-air market takes place on 16th St. Mall across from the clocktower and runs from Nov. 22nd to Dec. 23rd. Find hand-made ornaments, genuine German steins, cozy sweaters and more as you warm yourself with a steaming mug of mulled wine and listen to live music. There are two lots close by where you can reserve Black Friday parking and make sure you're close to the festivities without the hassle of searching endlessly for a space.
Union Square is the place to be for locals and tourists alike, and it will definitely have all you need for checking off that holiday list. In and around the square are dozens of shops like Macy's (famous for killer Black Friday deals), Saks Fifth Avenue and Urban Outfitters, along with top-line designer stores like Burberry, Dior and Louis Vuitton.
There are also plenty of eateries to fuel your shopping workout, and Union Square is surrounded by entertainment and hotel options in case you want to extend your Black Friday experience into more of a weekend thing. 😉 The parking lots available for reservations are a few blocks away, so stash your ride and take advantage of the iconic streetcars that will take you between your car and the square.
Tip #3: Treat Yo' Self
You made a list for everyone on your list and you've checked everything off. High five! Now it's time for a little retail therapy for yours truly. Have a fave brand of jeans? Why not snag a few while the Black Friday sales are on? Been wanting to try out an air fryer but just couldn't swing the price? Get a doorbuster deal and air fry to your heart's content. Merry Christmas to you.
Anywhere you go to snag those deals and gifts this year, take ParkMobile with you and make your Black Friday parking as easy as pumpkin pie.