There's no worse feeling than getting back to your car and noticing that ominous slip of paper on your windshield. Pricing can vary by location, but a parking ticket almost always means you're losing valuable money that could be spent on something else. With that in mind, we've brought together some great tips about how to avoid parking tickets.
How to Avoid Parking Tickets
Avoiding parking tickets is all about arming yourself with the right knowledge. For that reason, we've distilled what you'll need to know into a few key tips and recommendations.
1. Finding Parking Ahead Of Time
So you've had a stressful trip and finally made it to your destination. The last thing you want to do is worry about parking. But snagging the first spot you see is an easy way to get a ticket. That's why it's always a good idea to look into parking before you leave. Is there street parking near your destination, or will you need to find a garage? If so, what's the cheapest garage that's not a far walk from your destination? A quick Google search can usually provide some easy answers that will make your trip much less stressful.
2. Make Sure To Pay The Meter
First things first: Always make sure you're paying the meter, even if you're just stopping for a few minutes to run inside somewhere. Especially in busy commercial areas, a few minutes is all it takes to get slapped with a ticket. On the other side of things, know how much time is on your meter, and don't show up even a minute late.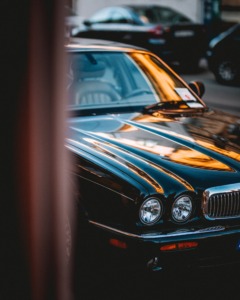 What happens if you know your parking meter is running out and you won't get to it in time? In many places, there are a number of electronic payment options that will allow you to add time to your meter on the go, typically from your mobile device. Whenever you park with a meter, make sure to familiarize yourself with these options before you head off.
3. Download the Meter App
There are plenty of apps available in the app store that will make it easier to keep an eye on your parking meter. You'll easily be able to tell how much time is left on your meter, and you can even add time easily with an in-app purchase. The free ParkMobile app offers all of these functionalities and more, so you can get on with your day and leave the meter hassle far behind.
4. Look For Signs
Having a solid grasp of where you can and can't park is critical to avoiding tickets. Obviously, whenever you park somewhere, you should read the signage carefully and make sure you're not making a silly mistake. But here are a few additional things to keep in mind:
Keep an eye out for Anti-Gridlock Zone Signs, which prevent parking during peak hours, and No Stopping and No Standing Zone Signs — even if you're sitting in your car, you can still get a ticket if you're idling in these zones.
If there are several parking signs in the same area where you're trying to park and you're not sure which applies to you, you should always obey the strictest sign.
You'll also want to avoid parking in any part of a crosswalk or bike lane, and anywhere within fifteen (15) feet of a fire hydrant.
5. Reserve A Parking Spot
Sometimes it can be helpful to have a rough idea of your parking options before you head out. But even then, it's easy to run into a stressful situation that increases your chances of getting a ticket. That's why reserving a parking spot is always an excellent idea. ParkMobile lets you locate deals and even reserve a parking spot in a garage or lot through the ParkMobile app.