Some of our best childhood memories involve riding in the car with Dad – windows rolled down, singing along with the radio, on the way to fishing, camping, or maybe the ballpark for a game. Cue the nostalgia. Now that you've got your own wheels, you get to return the favor and take Dad somewhere truly great.
Make Dad Proud by Making Father's Day Parking Reservations
With Father's Day just around the corner, you're probably looking for some ideas on how to show your Dad some love and create new memories together – preferably ideas that limit stress and maximize fun. One thing that will definitely ensure less stress is making Father's Day parking reservations ahead of time.
Is your Dad a baseball fan? Nothing says good old-fashioned American family fun like rooting for the home team, hot dog and a drink in-hand. You can just picture it: Dad has his rally cap on, glove on, in full fan mode, and the batter hits a foul ball – right up to your seats! Dad catches the ball and the crowd cheers, while you and Dad jump around like kids and smile for the JumboTron. If that sounds like a good time, we're here to help. Just download the ParkMobile app> and look up the ballpark. If Dad is a Yankees fan, and you're heading to Yankee Stadium, check out Visiting the Big Apple? How to Save Time and Money on New York Parking.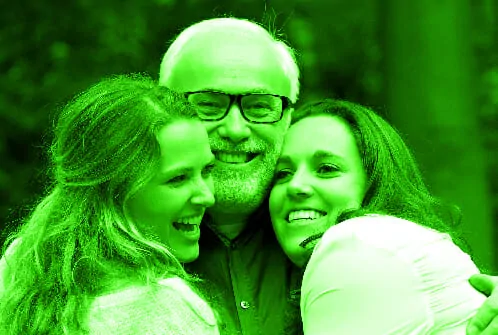 Or maybe your Dad loves a rockin' concert? He can be all-business by day, but maybe he lets his hair down a little and changes that suit for some faded jeans and a heavy metal t-shirt on the weekends. There seems to be no end to the rockers that started their careers 30+ years ago but are still making the tour rounds. Look up Dad's faves and buy those tickets! Trust me, you and Dad will have more fun than you know what to do with. Speaking of which, tickets to an Elton John show might be the perfect gift. Whichever concert you pick, open your ParkMobile app and search for the venue so you can make those handy Father's Day parking reservations ahead of time.
Maybe you're thinking about splurging and taking Dad to Las Vegas – if so, check out how to Reserve Parking for Your Next Event at T-Mobile Arena. Chances are, there will be a concert there for the ultimate Father's Day gift (P.S. Phil Collins is coming! Can you feel it in the air tonight?).
Time, the Great Father's Day Gift of All
Okay, so maybe the above ideas sound great and all, but you're looking for something a little more low-key. No worries! Honestly, the best gift you can give Dad is time with him. You could plan a day out: disc golf at a park, lunch at that new pub you've been hearing about, watching a movie together. Or, perhaps you want to create some new memories rolling down the road, but with you at the helm this time. If a road trip is in your plans for Dad, check out 5 Road-Tripping Essentials for some pointers.
No matter where you go, just look up your location on the >ParkMobile app and you'll be able to make Father's Day parking reservations ahead of time. That way, you can spend the most time possible on the fun stuff. Cheers to Dad!