Happy Earth Day 2019 from ParkMobile!
Earth Day 2019 is a big one for us. At ParkMobile, we not only have a consciousness for how we're affecting our customers, but how we're impacting the communities we serve.
Today's innovations are changing the way live. From the mobility front, we've seen a rise in ride-hailing companies like Uber and Lyft, car-sharing, bike-sharing, and scooter-sharing networks, mass-transit systems, intermodal transportation, autonomous vehicles, alternative fuel, and artificial intelligence. These changes in the industry have widely affected the way mobility companies are doing business, and our role as parking professionals has become increasingly integral to the design, management, and operations that determine the way we think about moving from point A to point B and about how we're impacting the environment in tandem.
Building Smarter, Greener Cities
By 2050, two in three people are expected to live in urban areas. With this increase in population density, the demand for interconnected technology will be greater than ever. Over the last decade, we've become used to doing everything from our phones. Mobile apps have fundamentally transformed nearly every aspect of our lives – from how we communicate to how we check our account balances, manage our schedules, get from place to place, and order our favorite products. As the world continues to urbanize, technology will play a major role in how we build, grow, and maintain sustainable communities.
When it comes to advancing sustainable living, smarter mobility solutions have the potential to make a significant impact – especially considering 28% of emissions are linked to transportation. A typical passenger vehicle emits about 4.6 metric tons of carbon dioxide per year, so any effort to reduce these emissions – even at the individual level – helps protect the environment. At ParkMobile, we are aimed at developing the technology ecosystem that enables drivers to minimize their carbon footprint as they navigate between destinations. We strive to be every user's go-to parking solution, not only in an effort to improve the experience, but also to limit negative environmental impact.
Alleviating the Growing Traffic Problem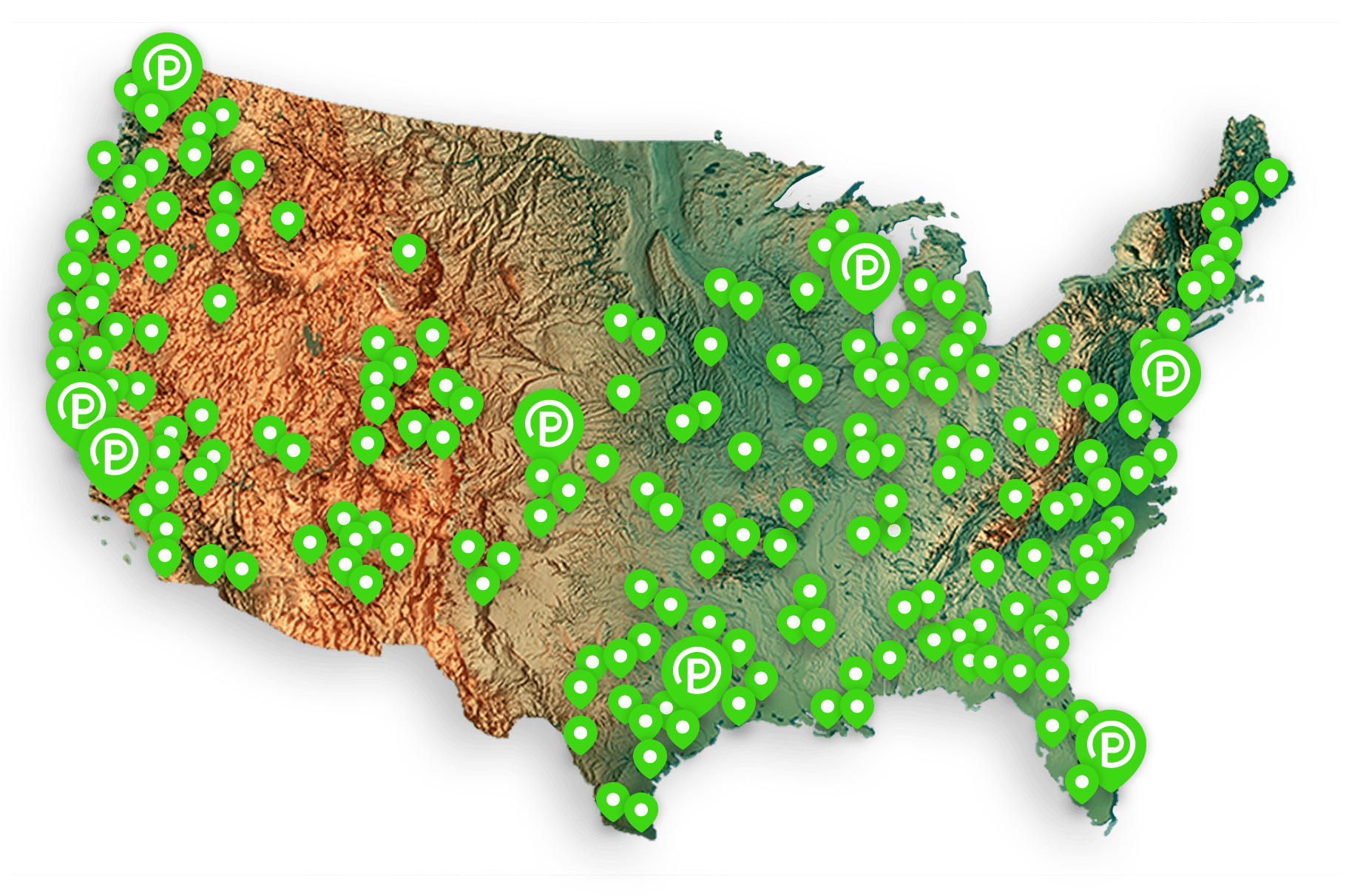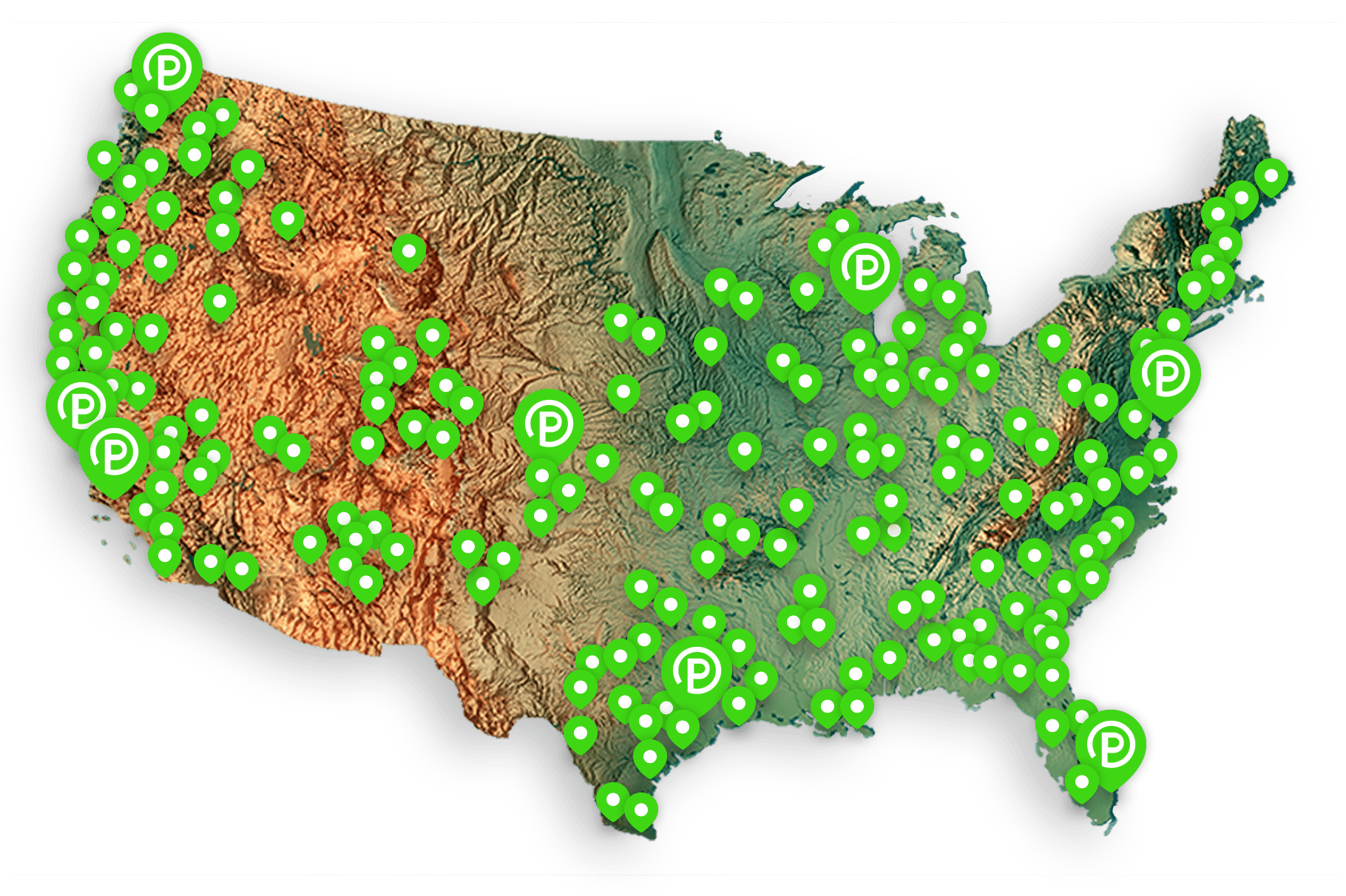 According to research, 30% of traffic is caused by drivers idling in search of parking. Idling occurs when drivers allow their vehicles to run at low speeds, which is not only financially inefficient but also environmentally harmful. More than ever, parking professionals are motivated by a movement to ease traffic congestion, and parking technology is a game-changer when it comes to addressing the problem – especially when it comes to providing real-time information on pricing and availability to users.
At ParkMobile, we want to reduce a driver's carbon footprint at the individual level by tackling the amount of time spent idling while looking for parking. On average, Americans spend 17 hours a year searching for parking, which adds up to 17,000 pounds of preventable emitted carbon dioxide gases annually. In hyper-populated urban areas like New York City, drivers spend an average of 107 hours searching for parking each year, which amounts to even more wasted time, fuel, and emissions per driver.
In support of Earth Day, ParkMobile has pledged to donate 10% of reservation fees for the week of April 22-28 to the Nature Conservancy of Georgia.
With ParkMobile, users can easily find, reserve, and pay for parking from their mobile devices to prevent their time spent idling. With our Parking Availability feature, users can view available parking in real-time in over 100 markets nationwide, helping them efficiently navigate directly to the areas with open spots, thus reducing the amount of time circling the block. With our Reservations feature, users can easily reserve parking in advance to prevent wasted time idling in search of a spot when visiting busy venues, airports, and universities where parking can often be a challenge.
Help Us Give Back
We strive to invest in, take care of, and give back to our people and the different communities we serve through our charitable arm, ParkMobile Cares. In support of Earth Day 2019, ParkMobile has pledged to donate 10% of reservation fees for the week of April 22-28 to the Nature Conservancy of Georgia, a national organization based in our hometown of Atlanta that aims to "conserve the lands and waters on which all life depends."
Please join us in our efforts to reduce emissions and support sustainability this Earth Day. We thank you for your involvement thus far.