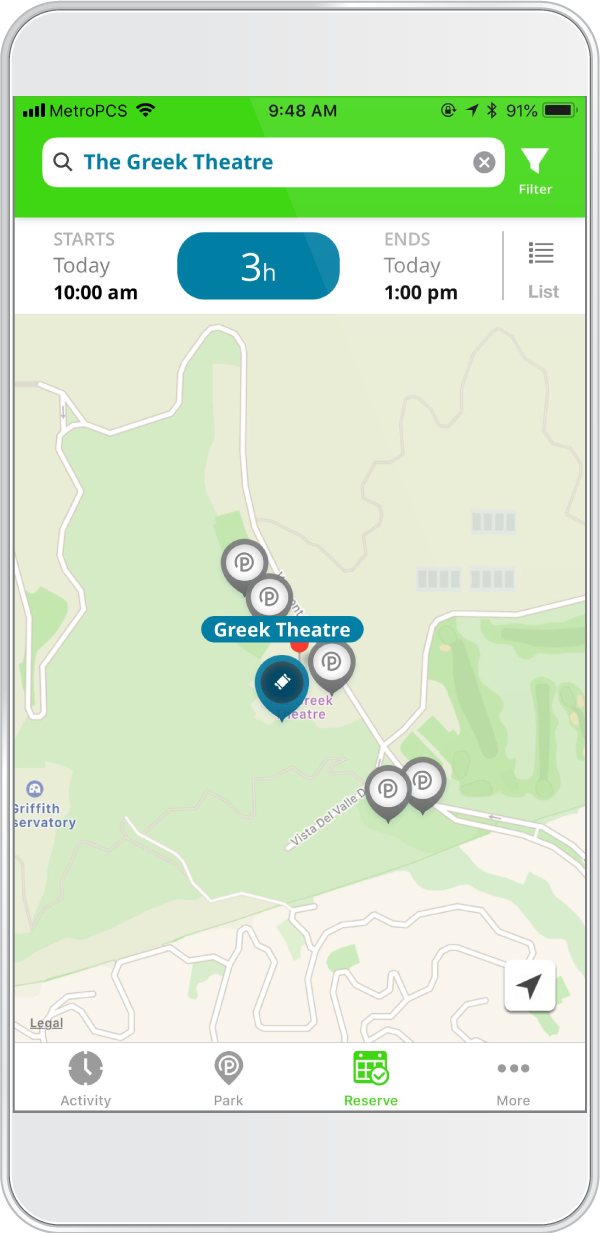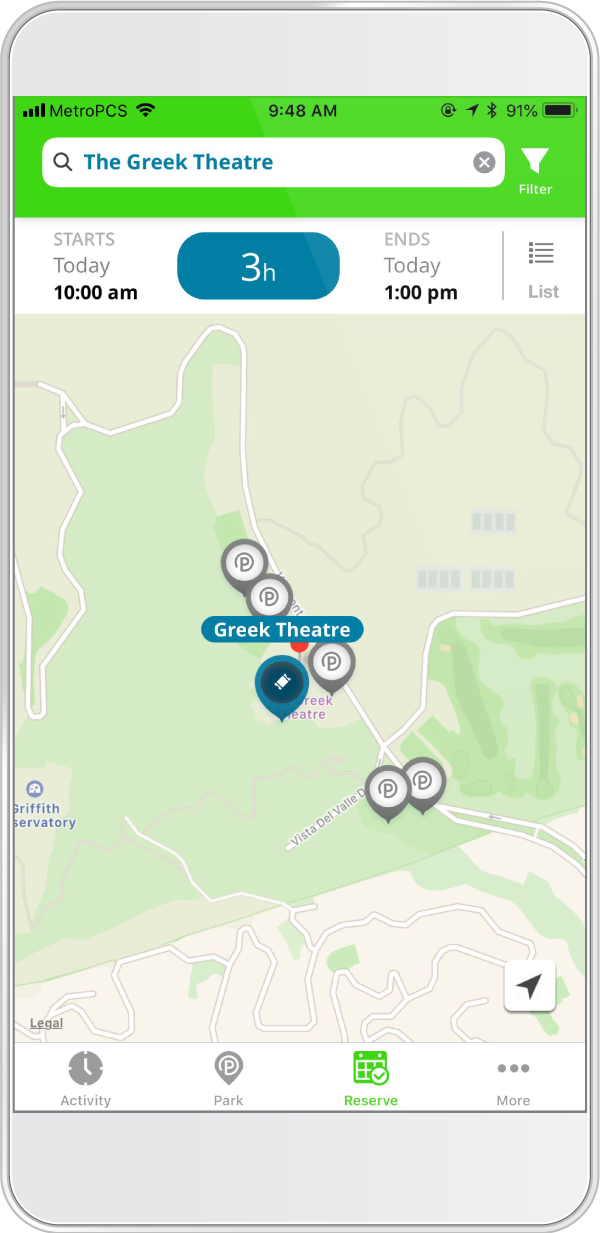 The Greek Theatre has been hosting theatrical and musical performances in Los Angeles since 1930. The open-air venue has grown from a capacity of 4,000 guests at its opening to 5,870 guests after a renovation in 2009. Following World War II, the theater evolved from a rarely-used amphitheater to a Los Angeles entertainment staple. To get to the venue, visitors to the Greek Theatre drive through the beautiful surroundings of Griffith Park, which also houses the Autry National Center and the Griffith Observatory.
The public's evolving taste for theater and music have changed how the Greek Theatre has been used over its lifetime. In its early years, the theater was used for touring versions of theatrical productions like Anything Goes and Showboat. The Greek Theatre later became a popular venue for artists recording live albums, including Neil Diamond's 10-show stretch in 1972 that produced Hot August Night. In the 21st century, guests have enjoyed shows by acts like R.E.M., David Byrne, and Mumford & Sons. The 2019 season included acts as varied as Billie Eilish, Chicago, and Third Eye Blind.
Parking Options at Greek Theatre
The Greek Theatre's location can create parking challenges before events. The most convenient parking options to the theater charge premium prices for spots. The Quick Park lot across from the theater on Vermont Avenue is a surface lot that charges $75 per spot during events. Parking spots at Lot C are available from $40 and allow visitors to easily walk to the venue. Lots A, B, and H on Vista Del Valle Drive feature parking from $30 within a five-minute walk of the theater.
There are additional parking options at the Greek Theatre based on visitor needs. There is a VIP parking lot adjacent to the theater available for box suite and season seat holders. Motorcycle riders visiting the theater find spots for $10 in Lot F. Visitors in need of ADA parking can find spots near the venue box office for $30. Lot G features $45 parking spots for Greek Theatre patrons, including 15 spots reserved for Mercedes-Benz drivers. Every lot requires cash payments for non-reserved spots on the day of each event.
The theater's operators work with the Los Angeles Department of Transportation (LA DOT) to provide shuttles during events. Visitors can park in the Pony Ride Train Lot in Griffith Park for $15 per spot. The shuttle begins operations two hours prior to each event and drops passengers just south of the theater. Patrons can pick up the shuttle after each event near Lot C on Commonwealth Drive. The route from the parking lot to the Greek Theatre takes less than 10 minutes to complete with multiple shuttles operating during events.
LA DOT's DASH bus service also helps Greek Theatre visitors reach their events on time. The DASH Observatory Line operates seven days a week with increased service to the theater during concerts. This line runs from the Griffith Observatory to the Red Line rail station on Sunset Boulevard. The Observatory Line stop near the Greek Theatre is served every 20 minutes. The 50-cent fare per ride makes the Observatory Line an inexpensive option for visitors arriving from areas surrounding Griffith Park.
Reserve Parking for Your Event with ParkMobile
When visiting the Greek Theatre, parking amidst high-volume traffic can be a challenge. In order to get a jumpstart on parking before the event, guests can use ParkMobile to reserve a parking spot in advance at various locations near the theater. ParkMobile lists all of the scheduled events at the Greek Theatre, and each event includes a list of available parking spots that guests can reserve.
Guests can select their preferred spot based on price, proximity, parking restrictions, and other details in each listing. With just a few taps, guests can go from desperately searching for a parking spot to securing their spot in seconds with ParkMobile. ParkMobile also allows for multiple payment methods, alleviating the challenge that comes from cash-only lots for non-reserved spots on the day of each event. Don't forget to use ParkMobile for your next event at the Greek Theatre.