Every year, ParkMobile takes part in Bring Your Kids to Work Day – an opportunity for children across the United States to get a glimpse into what the working world is like by visiting their best example in-house: their parents! The Take Our Daughters and Sons to Work Foundation is dedicated to developing innovative strategies and research-based activities that empower girls and boys in all sectors of society to discover the power and possibilities associated with a balanced work and family life.
On April 25, we welcomed nearly 30 kids into the ParkMobile office ranging from ages 6-12 to teach them a little bit more about what we do (and have some fun while doing it). Our HR team and a committee of ParkMobile employees volunteered their time to put together a full day of activities for our special visitors.
We started off the day by having both ParkMobile CEO, Jon Ziglar, and CMO, Jeff Perkins, tell the kids more about what ParkMobile does as a company. Jon talked to the kids about ParkMobile's vision, while Jeff taught the kids about how ParkMobile uses advertising to communicate with customers. Jeff showed the kids classic commercial hits before having the kids come up with their own ParkMobile advertising campaign.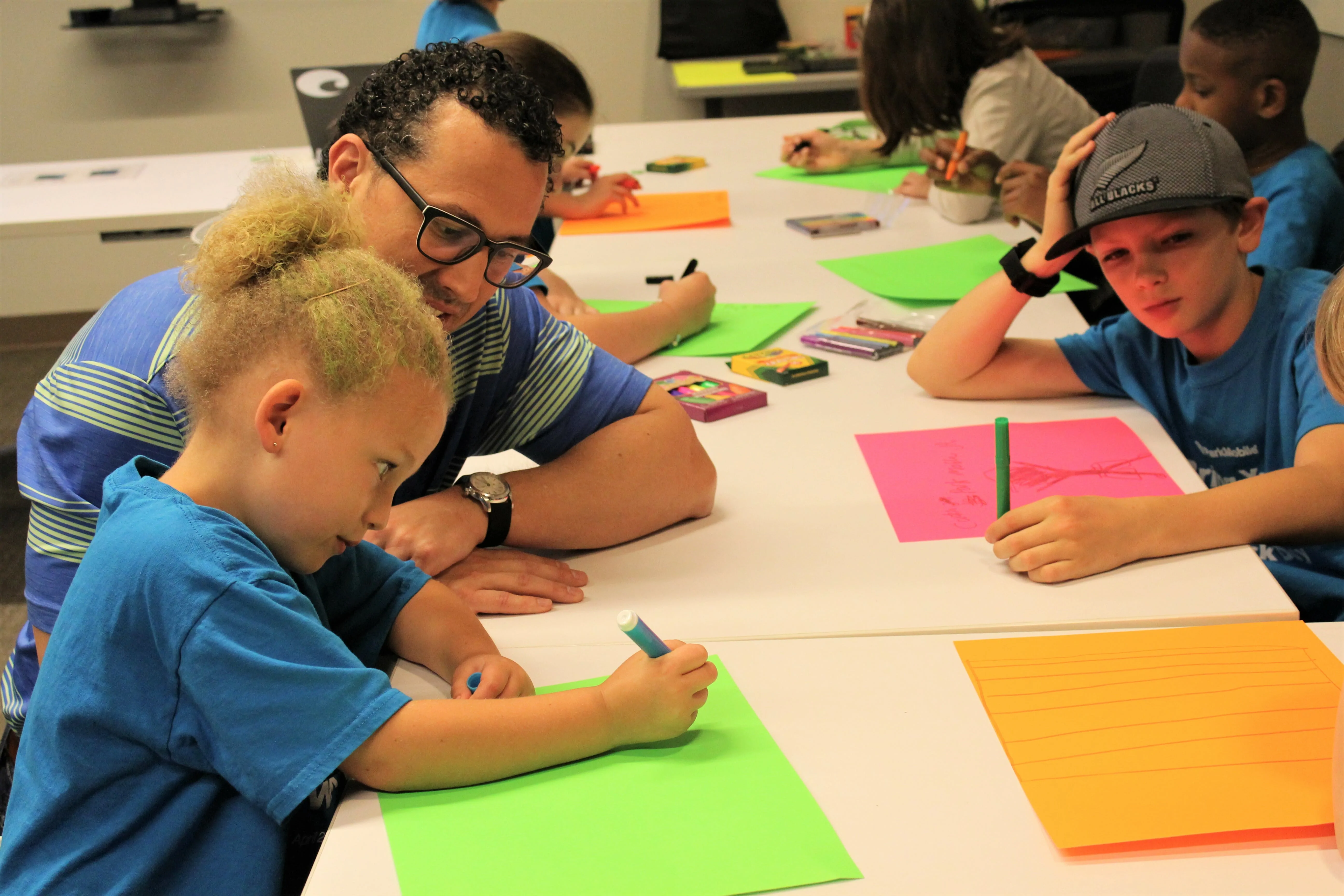 Later, the kids got to take part in a scavenger hunt to learn more about what each department does, which concluded with a nerf gun shoot-off with the development team.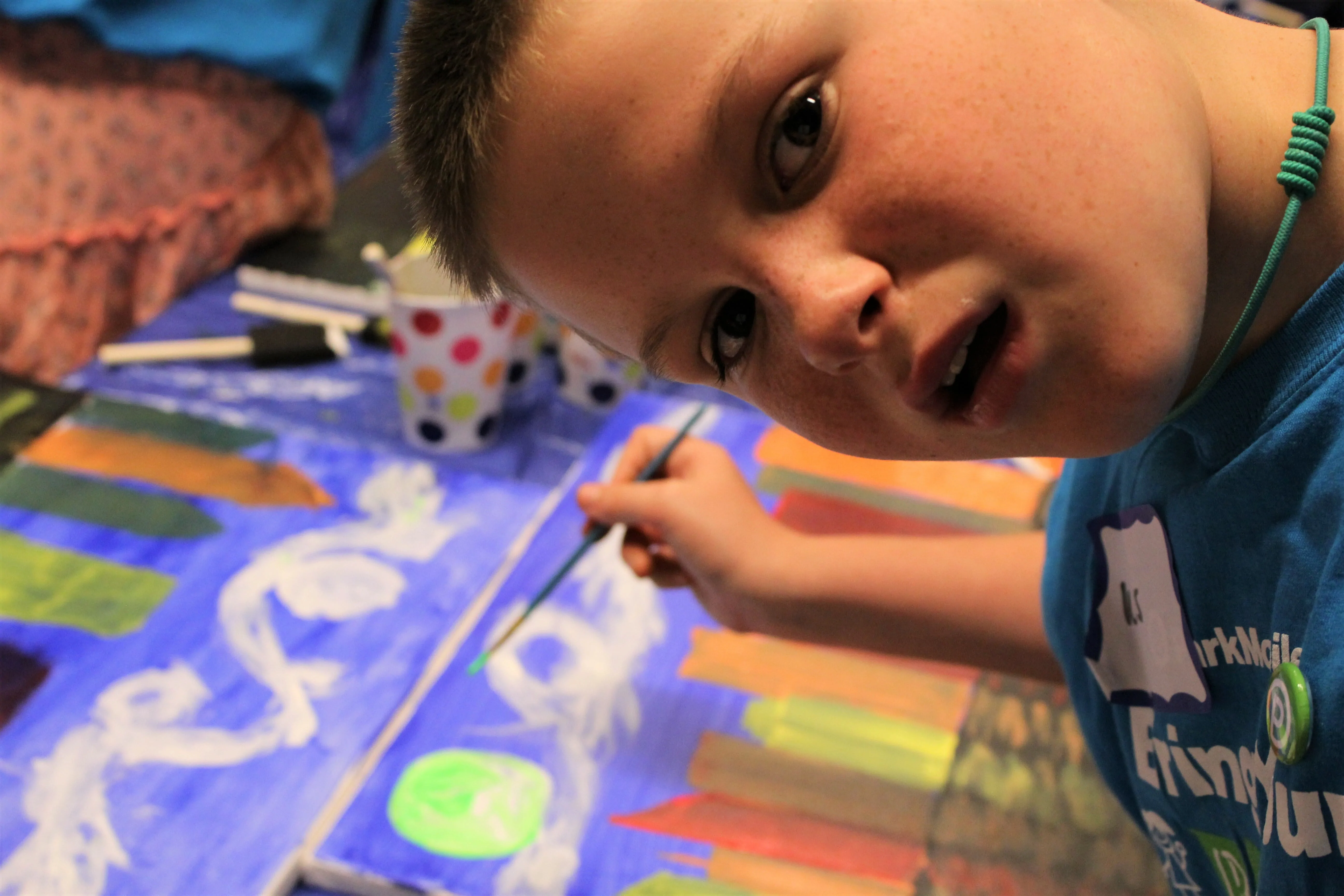 Adam Reeder, Director of Product Design, led a guided painting class with the kids before the rest of the UX team joined in to conduct a focus group on the app's design. The team taught the kids about how they approach designing for the end user and got their feedback on different design options that the team is currently discussing for the app moving forward.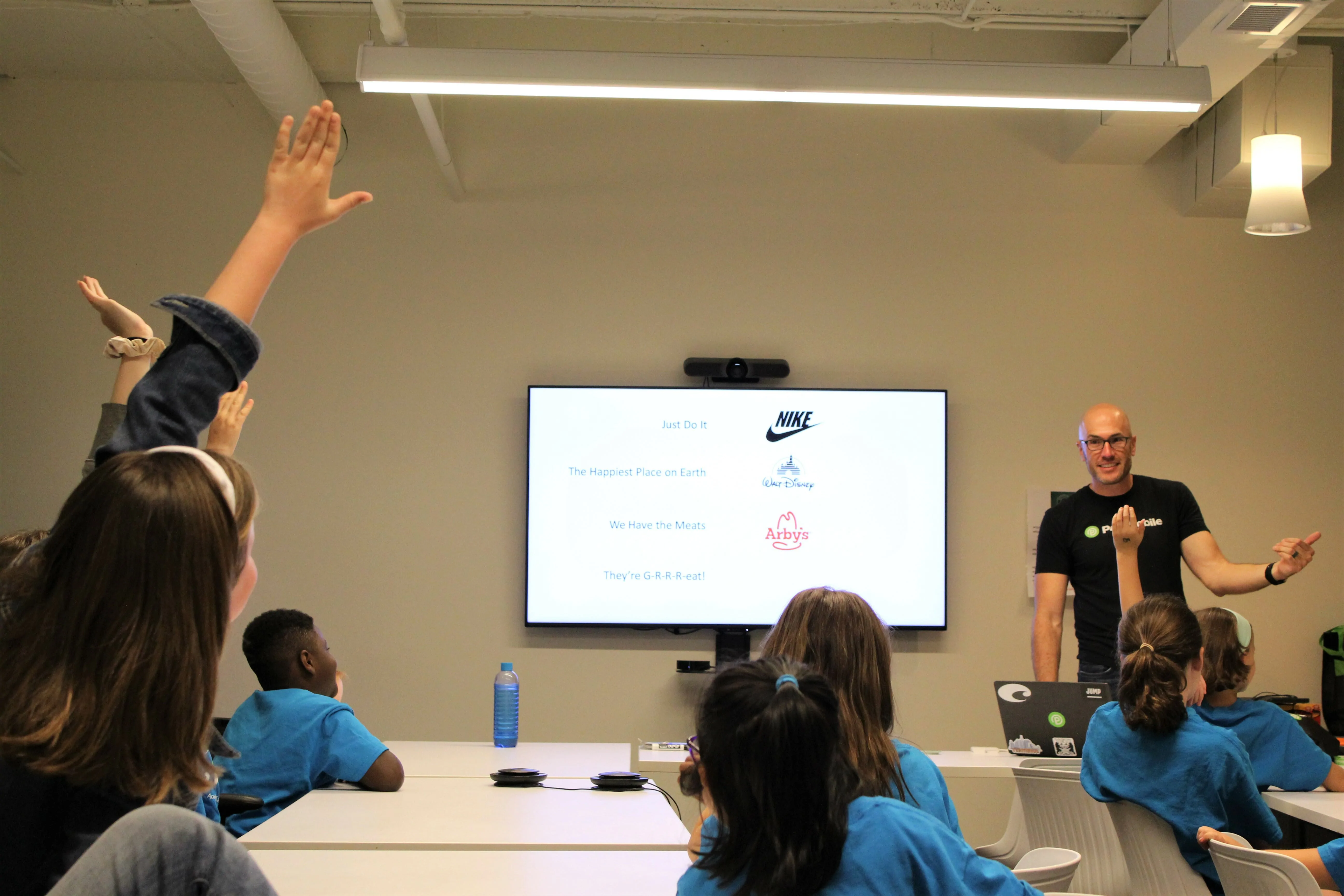 Later, ParkMobile volunteers read stories to the kids and had them decorate cards to put in gift baskets for Veterans Day. Before the end of the day, we asked the kids what they learned before they got a surprise visit from Captain ParkMobile.