**As of 2022, ParkMobile is no longer available in New York City.
As masks and gloves have quickly become the new norm and hand sanitizer is flying off the shelves, cities across the country are taking additional steps to reduce the spread of germs. People are venturing out after months in quarantine, and the last thing anyone wants to worry about is touching a parking meter.
New York City and the surrounding tri-state area have partnered with ParkMobile to provide residents with multiple contactless parking options through the pay-by-phone program.
The ParkMobile app eliminates the need to find loose change or touch the meter, which makes parking simple and safe.
The New York City Department of Transportation asks that residents use contactless parking methods to reduce the risk of exposure for the public and city employees. NYCDOT has 14,000 parking meters and ParkMobile is available for use at 80,000 on-street parking spots throughout the city.
Some meters will remain active for businesses with high-curb turnover that depend on them such as grocery stores, pharmacies, and medical providers. NYCDOT offers two options for contactless parking through the new pay-by-phone program – ParkNYC and ParkMobile.
ParkMobile Now Available in New York City 
With the ParkMobile app, users only pay for their current session, plus a 15 cent transaction fee without loading their wallet, simplifying the parking and payment process. The app also provides alerts when your parking session is about to expire, and you can even extend your time right from the app. ParkMobile is available in more than 400 cities nationwide, making it the optimal choice for frequent travelers. Additionally, the app has a reservations feature, which allows you to reserve your parking spot in advance in garages around the city, including New York City.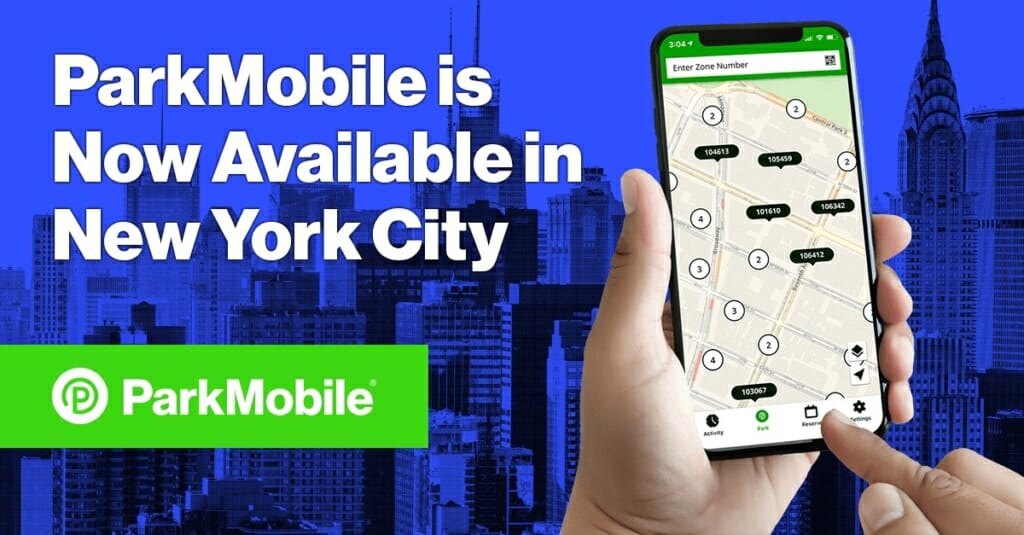 ParkMobile has served New York City since December 2016 with the ParkNYC App, which is still operational. The app saw more than 22 million transactions in the last year alone. Users must first load a $25 credit to their wallet before parking. The ParkNYC app was the first to successfully implement smart parking on a larger scale, and simplified the overall parking experience.
How to Download and Use the ParkMobile + ParkNYC App
To avoid touching the meter and help minimize the spread of the virus, here is how you can download and start using the ParkMobile or ParkNYC app today:
Download the app for your Apple or Android device and enter your email.
Fill out your license plate and vehicle information.
When you're ready to use the app, locate the zone number located on the stickers and signs around the parking meter.
Select the amount of time you would like to park in that spot, confirm your information and touch the "Start Parking" button on your screen.
A countdown clock will begin, and your phone will notify you when your parking time is almost up.
Even though many individuals are slowly returning to their normal routines, the city of New York encourages residents who don't need to travel to stay home. However, if you must venture out, you can support your city's efforts to reduce the spread of COVID-19 by taking small measures that make a big impact such as washing your hands, wearing a mask, and using contactless parking with ParkMobile whenever you are on the go.
Save some of that scarce hand sanitizer by using your cell phone to pay for parking.