Once again, it's nearly time to celebrate America's birthday – she'll be turning the ripe old age of 243 on July 4th, in case you're wondering (imagine the candles on that birthday cake). Each year, we celebrate our independence with street fairs, parades, backyard BBQs and fireworks. In other words, party to the max.

Got fun plans this 4th? If you're heading to festivities in a big town, one thing you'll definitely want to do before leaving home is scope out parking beforehand so you can maximize fun and minimize stress. Allow us to let you on a little secret – there's a parking app for that.
Parking App Makes Plans a Snap
Just picture it: you're making your way to the 4th of July parade, phone in tow for some red, white and blue pics to post on Instagram (#aesthetics). Now, if you could only find a great parking space — problem is, everyone else in the vicinity is trying to do exactly the same thing.
So, what's a tech-savvy person like you to do? Why, pull up your ParkMobile parking app of course. Before you even get on the road, you can search for parking spots at your destination and make parking reservations in advance (we're in 400+ cities across the U.S.!). Pretty handy dandy.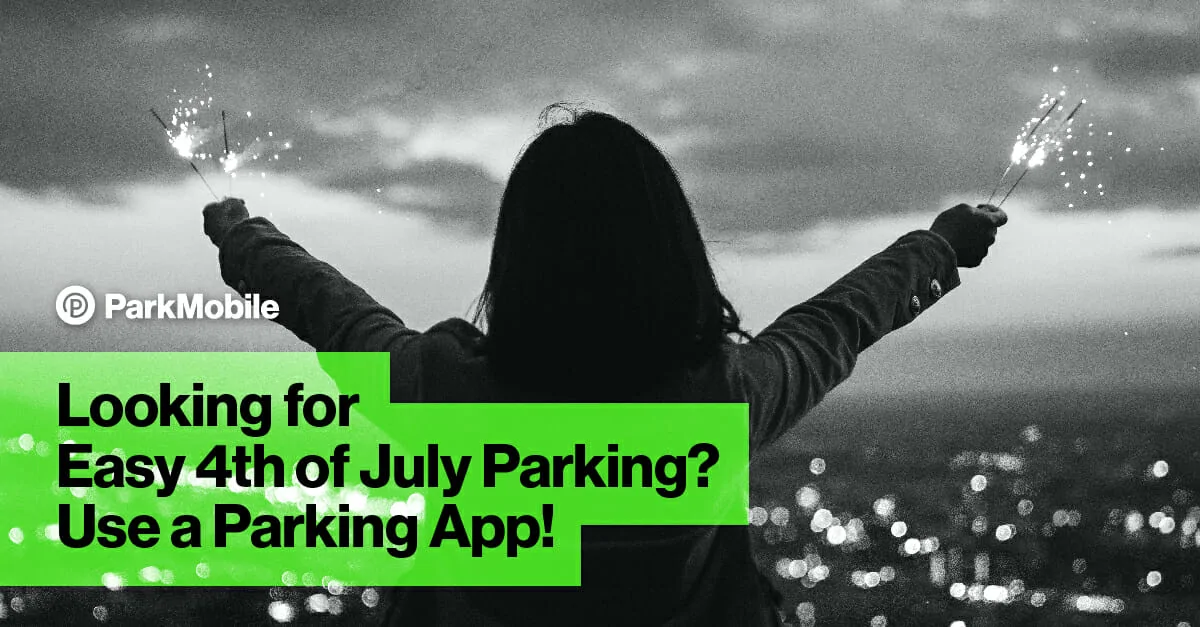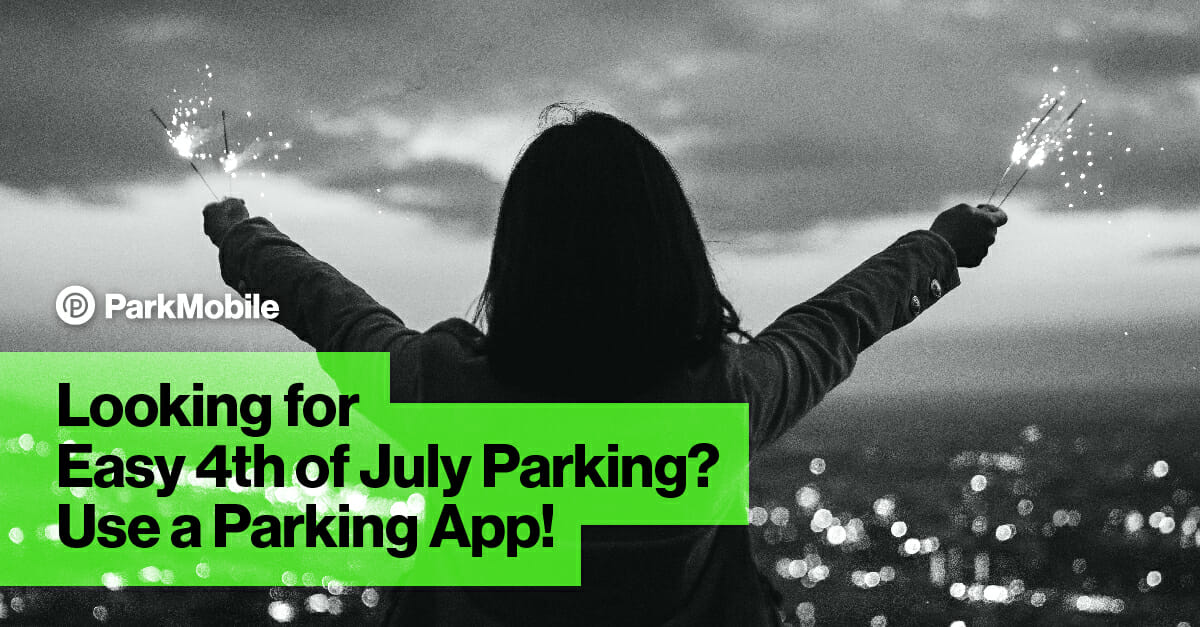 Freedom to Jam
There's just something about an outdoo
r concert that brings everything together on the 4th – like a playlist for your summer life. Whether it's the chill vibe of reggae music calling you to find a hammock and some shade, or an upbeat rock tune that sparks an all-out dance party, a concert just might be the glue that brings all your 4th of July plans together. If that sounds like a plan, let us help you easily make concert parking reservations ahead of time.
Oh Say, Can You See
If all the day-time fun wasn't enough, the 4th always ends with a bang, accompanied by a soundtrack of oohs and ahs. You and your friends want a full, spectacular view of the fireworks show, #amiright? But what you don't want is to drive around trying to find parking and paying some stranger big bucks to park in his lawn, #amiright?
Let's bring it back to the ParkMobile app – just look up parking options where you want to watch the fireworks show and make a reservation. In some places, there are even parking garages where you could stand on the top level and get an unobstructed view of the fireworks. And if you find street parking that takes ParkMobile, you can pay through the app and add time without having to run back to plug the meter. Um, yes please!
The 4th Is Just the Beginning
Although the 4th of July is only one day, it seems to be a launching point for the rest of the summer. Thinking of road tripping? ParkMobile has some tips for you on how to plan the perfect summer road trip. No matter where you go on the 4th or through the summer (or the rest of the year, for that matter), ParkMobile has the parking app to dial-up fun and dial down frustration. Have a fantastic 4th of July, drive safely and park happy.