Ahh, the winter holidays. The air is crisp with hints of winter pine and hot chocolate. You've probably spent the last year or so cooped up in our house and as comforting as that family time around the fire can be, we're sure you're itching for some new winter activities. ParkMobile is all about family fun whether or not you're actually driving anywhere. Here's how we plan to spend this holiday season with some of our favorite activities.
What's a Winter without some Ice Skating?
ParkMobile may be based in the South, but that doesn't mean we don't appreciate the beauty of ice skating in the wintertime, man-made skating rink or not! Ice skating is a great activity to do, indoors or out, that is accessible for all ages. Whether you're a pro or still learning to tie your laces, ice skating is a quintessential holiday activity for the entire family. Make sure you know how to dig your toes into the ice to stop!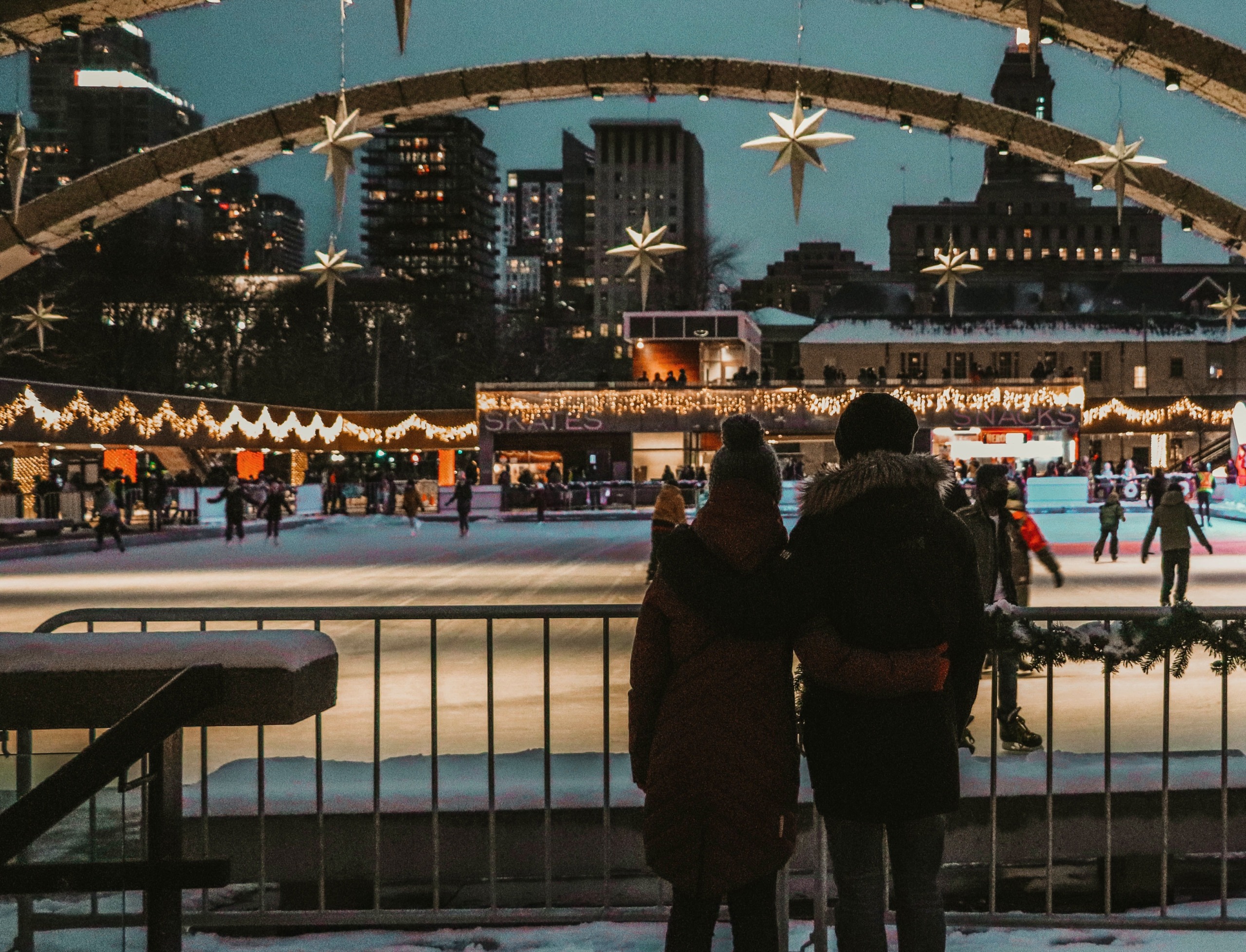 Make your own Hot Chocolate Mix
Whether or not it's cold outside, nothing feels more festive in the holiday season than hot chocolate! And for a fun activity with friends or family, make hot chocolate kits for yourself. All you need is cocoa powder, powdered sugar, powdered milk or instant dry milk, and a jar! Mix the ingredients together, top with all the marshmallows, ground candy canes, extra chocolate, or whatever your heart desires. A 1:1 ratio of the cocoa mix and hot water or milk should work, but you can adjust to your liking. The mix keeps for about six months, so perfect to last throughout the winter!
Pop around a Holiday Market or Pop-Up Shop
ParkMobile is based down in Atlanta, so while ice skating is a little rare to find, popular shopping areas are often transformed into winter pop-up shops, and we're sure there are some similar holiday markets near wherever you are. These holiday markets are the perfect place to get smaller gifts like locally made soaps and candles, artisan jewelry, and homemade hot chocolate kits (if you don't want to make your own!). Whether you are looking for last-minute gifts and stocking stuffers or trying to find something for yourself, you can be sure you'll find some holiday goodies at any of the holiday markets near you.
Find a Holiday Lights Tour
We're willing to bet your city likely has a holiday light tour at their botanical gardens, zoo, or another popular area. Some are walking tours, while some are stay-in-your-car, so be sure you read ahead and make sure you're booking the one you want. Either will be a sight to see, so you can't go wrong! If your local winter lights show is a drive-through one, you can watch the light show from the comfort of your car so bring your popcorn and hot chocolate and enjoy the show. If it's a walking tour, don't forget to wear your cozy socks and your comfy boots! Year after year, winter holiday light tours are one of everyone's favorite winter activities.
Give Thanks by Giving Back
Volunteering is a great way to give back to the community this holiday season. You can volunteer to cook a holiday meal at a soup kitchen, food bank, or local community center. If you've found yourself getting a new pair of shoes this year, round up some old pairs you don't wear anymore and donate them. Organizations like Meals on Wheels lets you deliver meals to those who maybe can't make it out this winter or don't have the means to go get food on their own. There's no better feeling than giving back!
Make your own Winter Activity Wonderland this Year
The holidays can be tricky, and the end of the year can be intimidating when trying to fit everything in. There are plenty of winter-focused family-friendly activities to be had inside or out. Take a breath of fresh (albeit cold) air with some of our holiday-themed winter activities, and most importantly, have fun! Be sure to use ParkMobile if you're heading anywhere with your car, and have a great holiday season!