Picture this: you are standing on a patch of perfectly-manicured grass, quietly watching as the pro steps up and positions himself with his putter, eyeing the ball, eyeing the hole, getting the perfect stance, then gently taps the ball . . . and it's in! He does the "yes!" motion with his arm, elbow bent, fist clenched, as the audience claps and lets out their collective breath. This is the cream of the crop, the tournament golf fans can't wait for—the  TOUR Championship.

Just like every year since 2005, the Championship will be held at the prestigious East Lake Golf Club in Atlanta, Georgia. If you're one of the thousands flocking to witness this display of golfing greatness, let us help you with parking so you can avoid stress and focus on the thrill of the game. Just download the ParkMobile app and make the TOUR Championship parking reservations right from your phone.
We've Got You Covered for TOUR Parking Reservations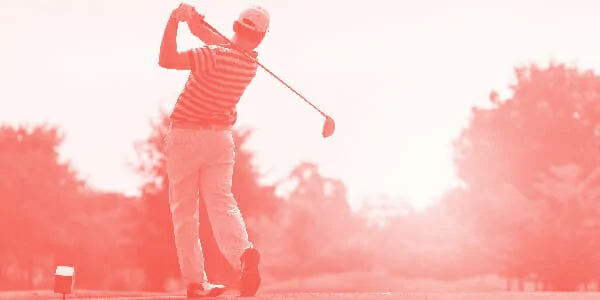 This year, the TOUR Championship takes place August 21-25, and we've got two TOUR parking reservations options for you. Reservations include shuttle service to and from East Lake Golf Course. (Check out more details on the event website.)
Parking at Georgia World Congress Center – August 21-25
The Georgia World Congress Center Marshaling Yard, located at 362 Ivan Allen Jr. Blvd in Atlanta is conveniently located right downtown. After your day on the greens, and catching a ride back to your car on the complimentary shuttle, why not go for a relaxing dinner at Ruth's Chris Steakhouse, just up the road? Or maybe you'll be flat out tired from the excitement of the day. Embassy Suites hotel is also just up the road. Actually, the steakhouse is in the same building as the hotel, so technically you could do both. Convenient! 🙂
Parking at College Park – August 23-25
If you're more interested in staying south of the city, near the airport, this is a good option for you. Located at the City of College Park, 2459 Riverdale Rd., this lot is just 5 minutes from the Atlanta International Airport. Instead of dealing with the headache of driving for hours, figuring out parking after a long flight, you could just zip on over to the College Park lot. From there, the complimentary shuttle will whisk you away to East Lake Golf Course where you can experience true greatness and watch golf history in the making. After your return in the evening, you'll have plenty of eating and sleeping establishments within easy driving distance.
Just remember: there are A LOT of people vying for parking spaces, so do yourself a solid and make those TOUR parking reservations in advance to claim your spot. Your future self will give you a golf clap. 😉