This summer is hot, hot, hot and you want to be cool, cool, cool. So where to? The beach, of course! After all, the ocean is nature's air conditioner. Just picture it: lying on a beach chair under a shade, listening to the waves crash and the gulls call, toes digging under the sand, hand wrapped around an ice tea, running into the surf when you need to cool down, then running back to your chair to repeat the process. Shades on, shoes off—just right. With ParkMobile, you can make your day sweeter with easy beach parking.
Take in all that a beach vacay can offer, and leave the beach parking headache behind with ParkMobile—the best parking app for letting you relax while adding time and payment right from your phone (no need to interrupt your summer day by running back to the car to plug the meter).  #winningWhatever sandy shores await you this summer, take ParkMobile with you so you can beat the crowds vying for parking spaces, stash your ride and hit the beach.

The Beach is Calling
Bethany Beach, DE Parking
Located about an hour south of Dover, Bethany Beach is a small coastal town that is a perfect summer getaway for you and your friends and is also a great place to take kids. Stroll along the beach-side boardwalk, rent a surfboard and test your wave riding skills, watch the kids build endless sandcastles while you recline under a brightly colored umbrella, and maybe even catch a movie right on the beach (at dusk on Mondays, where Garfield Parkway ends at the beach). No matter your plans, ParkMobile will make Bethany Beach parking a breeze.
Ocean City, MD Parking
This beach town is literally surrounded by water – it is located on a long strip of land along the Atlantic Ocean, separated from the mainland part of Maryland by Isle of Wight Bay. It's basically a long, narrow island and that means miles and miles of beachfront. Unlike the more relaxed, slow speed of other beach destinations, this is a happening place that has lots to do beyond swimming and napping on the sand. Start off walking along the boardwalk, and you will find endless restaurants, shops, and hotels along the way (and you can bet they all have air conditioning!). And remember – we've got you covered with the best parking app so you can stash your ride and go find an ice cream. #sweet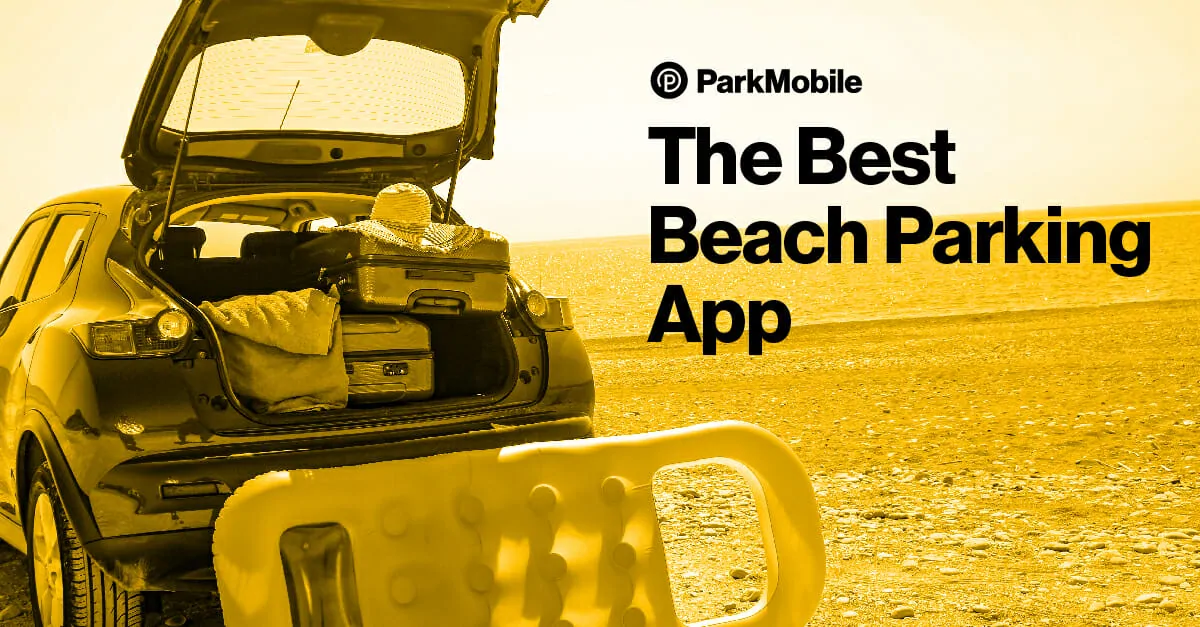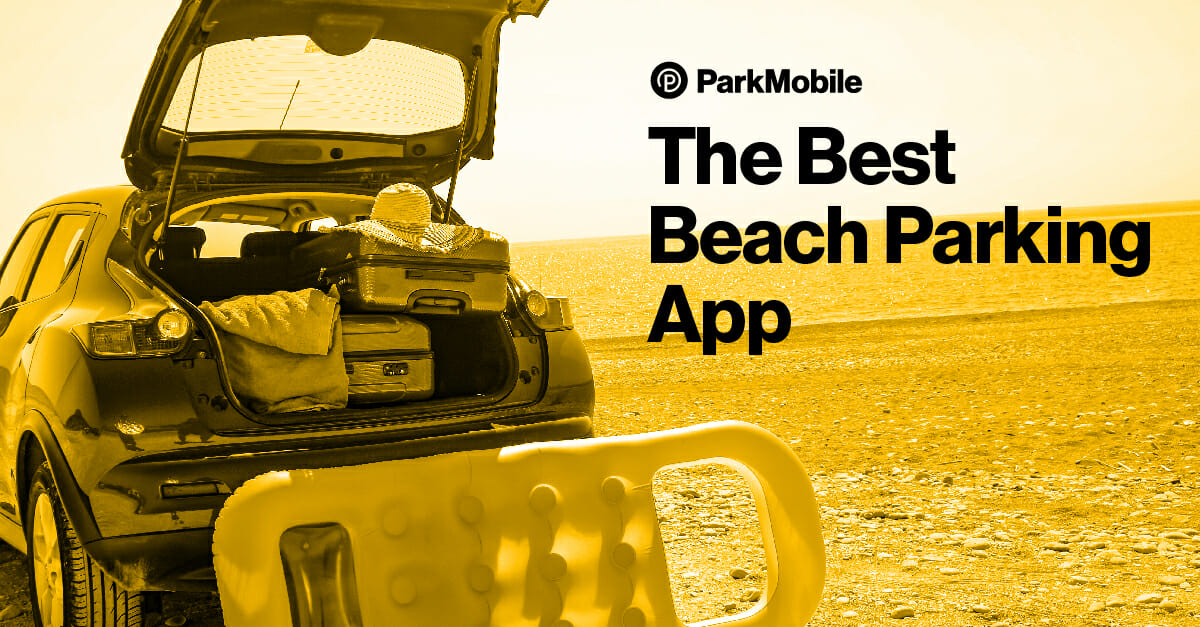 Cape May, NJ Parking
Claimed as America's oldest seaside resort (beachgoers first started vacationing here in the mid 18th century), this charming town is known for its colorful Victorian-era houses, pedestrianized shopping district, beautiful boardwalk and sandy beaches. If you're into Instagram aesthetics, this is definitely a place to take some pics! It's a perfect combo of activities in a beautiful, historic location. #nofilterneeded Need to know where to park in Cape May? We've got you covered.
Ft. Lauderdale, FL Parking
Pretty much anywhere you go along the coast of Florida, you're guaranteed to find a tropical paradise: palm trees swaying, white sandy beaches, blue water, and radiant sunshine. Ft. Lauderdale is no exception, with its promenade walk (called The Strip) along the ocean, boating canals, luxury hotels, outdoor restaurants and plenty of people-watching opportunities (and ParkMobile spots!). If summer could be embodied in a city, it would be Ft. Lauderdale. And though Spring Break is already gone for this year, you might want to read up on a few Spring Break Beach Hacks that can help you at any beach, any time.
Miami, FL Parking
If you're looking for something a little spicier, look no further than Miami. The cultural and economic heart of South Florida, also known as the "Cruise Capital of the World". Whether you feel like rollerblading along the beachfront walkway, sipping a cocktail at a sidewalk café, taking in the colorful Art Deco buildings or hitting up the nightlife after a postcard sunset, South Beach has what you're looking for. No matter where you go in this city of pastels, sunglasses, and bikinis, remember to use ParkMobile, the best parking app, so you can maximize fun and minimize stress.
San Diego, CA Parking
When you think of San Diego, you might think "zoo" or "naval base" or "southernmost big city in Cali", and you would be correct; however, it is also a huge tourist attraction for warm, sunny beaches. Mission Bay Park, for example, is an aquatic wonderland with nearly 30 miles of beaches, activities ranging from sailing to beach volleyball to kite surfing, and all the golden rays you could ever want. Pack up the sunscreen, beach chair, and some cold drinks, and let ParkMobile help you find that perfect parking space so you can get close to all the fun with all your stuff.
Carmel-by-the-Sea, CA Parking
This might technically be a small town, but it has a celebrity-sized personality. Fancy a brisk morning jog along a picturesque bluff overlooking the ocean? Got that.
How about wandering the streets perusing eclectic art galleries and fairytale-like cottages? Got that too. Or maybe you'd prefer to visit one of the many wine tasting rooms in town, select the perfect bottle to pair with your picnic lunch, then flip flop your way to a beach chair and settle in for a relaxing day of sipping, nibbling and reading. This is coastal Cali at its finest, with easy parking to boot. Before you hit the road to this beachy destination, check out our tips on how to plan the perfect summer road trip.