Just picture this: You're looking out on the water, surface gently rippling, when you see a gray triangle appear and weave steadily toward you. Suddenly, the theme song from "Jaws" pops into your head (duh nuh, duh nuh, duh nuh) and you instinctively lean back…then the 10-foot Sand Tiger Shark dives and swims past the thick aquarium glass. Phew! He moves off as other sea creatures move into view: Largetooth Sawfish, Nurse Shark, Stingray.
https://parkmobile.wistia.com/medias/spmrijl2l5
Shark Alley is just one of the spectacular ocean exhibits at the Baltimore National Aquarium. If you're planning a visit to Baltimore and this sounds like your kind of excitement, let us help you find where to park at the National Aquarium.
Count On ParkMobile for Baltimore Parking
National Aquarium
There's so much to see and do at the aquarium, you could easily spend a full day here. Whether you're partial to chattery dolphins, majestic sea turtles, colorful reef fish or alien-like jellies, this place has you covered. And if you've got kiddos with you, th
ey'll love getting their hands wet in the Living Seashore touch tanks (I mean, you'll want to feel a sea anemone too; let's be real).
There's even a 4D immersion film theater that will make you feel like you're really in the depths. Wondering how to find parking so you can fully enjoy this undersea adventureland? With ParkMobile, you will know exactly where to park at the National Aquarium (conveniently just one block away) and you can reserve a time to guarantee a spot. #ohsaycanyousea
Out on the Town
So let's say you've got more than just a day to tool around Baltimore. Rest assured, we can help you park at more than just the aquarium – simply look up Baltimore in the ParkMobile app and voila! Stress-free parking to make your visit super smooth.
Perhaps your visit to Baltimore involves a bit of business or shopping before or after your time at the aquarium. Have we got a convenient parking spot for you! One Center Plaza is located smack-dab in the heart of Baltimore's central business district, within easy walking distance to government and business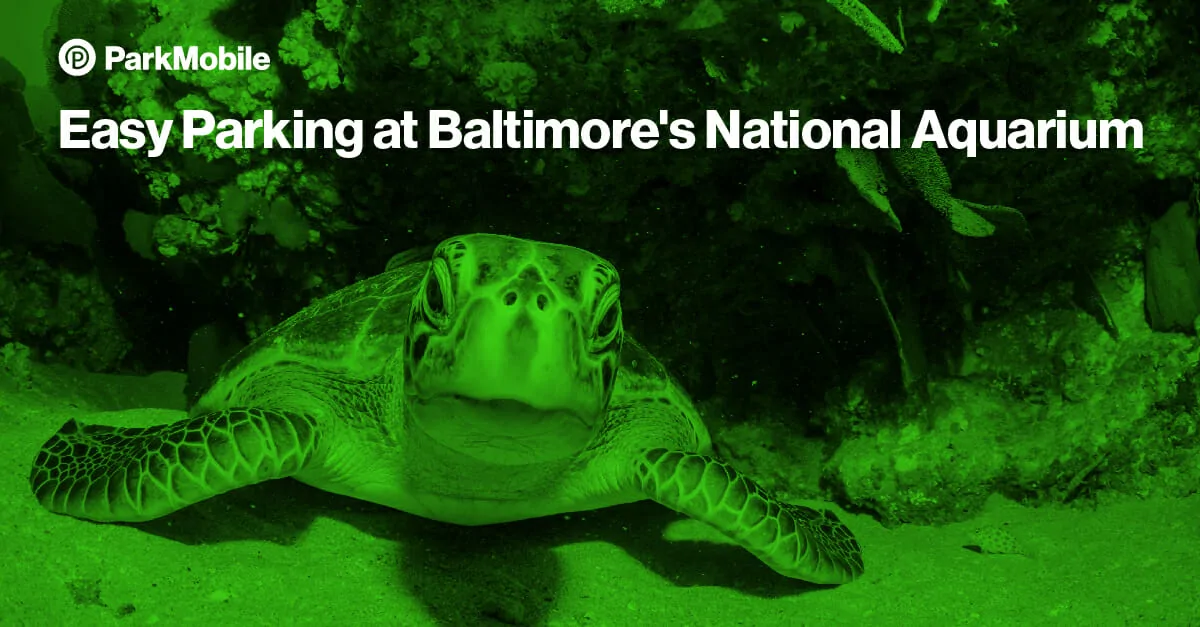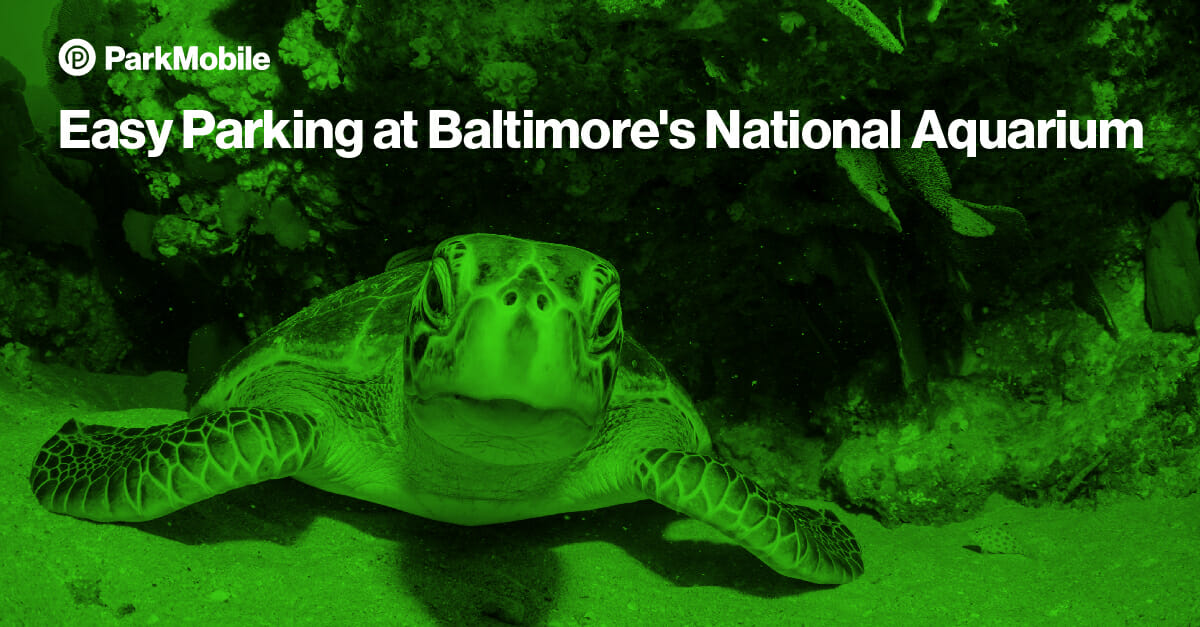 buildings and a short hop to public transportation in case you need to go farther afield but want to keep your car stashed safely. Choose from several reserved parking options near One Center Plaza or look for a nearby ParkMobile zone, and you'll be able to take care of business without having to stress about your car.
Hankering for some high-energy entertainment? Royal Farms Arena – at 201 W. Baltimore St. – will oblige. Upcoming events include: Chris Brown, Miranda Lambert, 21 Pilots, Disney On Ice and the Jonas Brothers. Pretty sweet, right? The icing on the cake is that you can make parking reservations for Royal Farms Arena right from your phone so all you have to do is show up and get down!
We hope your trip to Baltimore is tons of fun, stress-free and full of amazing memories. And remember, we'll help you find where to park at the National Aquarium or anywhere your car takes you.