Ah, fall. Time for swirls of red, yellow and orange leaves to flutter to the ground, waiting to be raked into a pile and jumped in. Time for steaming, frothy pumpkin lattes, snuggly sweaters and crackling fires in fireplaces. Days are sometimes still warm, as though summer doesn't quite want to say goodbye yet; nights become cold, clear, crisp, showing breath in clouds.
By now you're saying, "Alright, already – bring it on!" And whereas summer might be filled with lazy days, flip-flops by the pool and dozing in the sun, fall brings the fun with festivals for pretty much anything you'd like to celebrate. So take your pick of autumn festivities, and we'll help you find a place to stash your car with the ParkMobile parking app this fall festival season.

5 Fall Festivals That Put the "Ahh" in Autumn
This celebration of cinematic art has been happening every autumn since 1963 – one of the longest-running and most acclaimed film festivals in the U.S. The 57th New York Film Festival will take place Sep. 27 – Oct. 13, at Film at Lincoln Center theaters along 65th street.
There are dozens of films to choose from – whether you prefer feature films from the Main Slate (showcasing the directing and acting prowess of seasoned professionals like Martin Scorsese and Antonio Banderas, alongside fresh talent making their debuts), or the more unusual Convergence multimedia experience which blends immersive cinema, virtual reality and even game play. If this speaks to your film-loving heart, plan out your movielineup, make your way over to the #NYFF and use ParkMobile to find the best fall festival parking to park near all the action.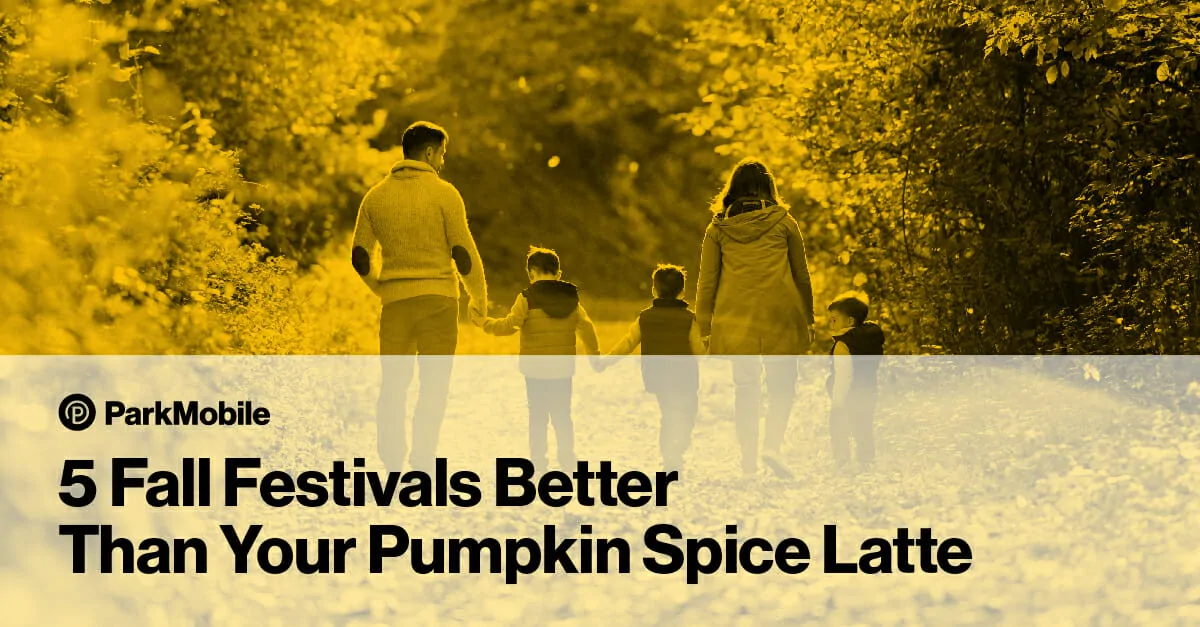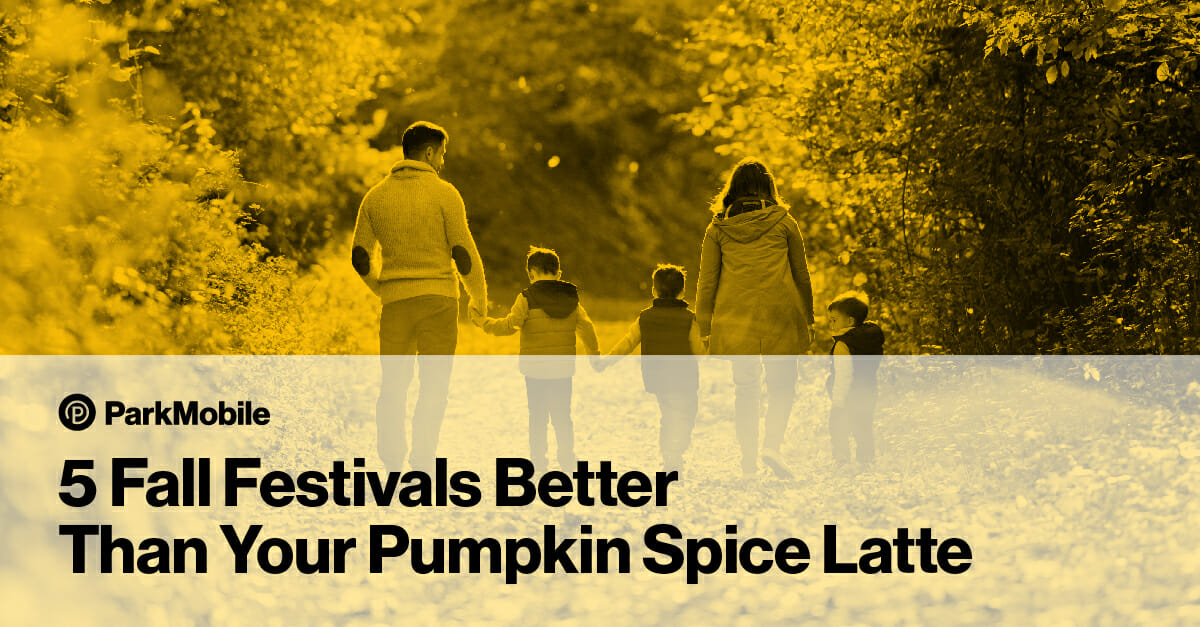 So, do you prefer to "rosé all day", pair a juicy steak with a full-bodied red, or perhaps sip a crisp white while nibbling on crackers and cheese? If you said "yes", you'll want to check out the NYC Autumn Wine Festival – happening on Oct. 20 at 135 W. 18th St., New York – which brings together 100+ of the best vintages in one location, along with gourmet nibbles to please your palate.
What could be better than assembling with the best curators, wine enthusiasts and foodies in Manhattan (a.k.a. super fun peeps with fantastic taste, in the heart of a food and wine haven). Have fun with your sips, and stay safe by stashing your ride! Simply find and reserve parking with ParkMobile<. Cheers!
If you've got some kiddos and you're making your way to our nation's capital between Oct. 20 and Nov. 4, you should definitely take advantage of the entertaining, playful fun of the Kids Euro Festival. This performing arts extravaganza, a collaborative effort between 28 European Union embassies and various cultural institutions, actually takes place at dozens of different locations around DC over the course of two weeks. Be dazzled by tons of free performances – everything from puppet shows to dance, acrobatics, theater and magic. Free entertainment for the whole family? How could you pass that up? No matter which venues you visit, we'll help you find the perfect parking spot with ParkMobile.
Prost! Few festivals capture the celebration of autumnal harvest and feasting like Oktoberfest, which originated in Germany but has become a ubiquitous beer-fest all over the world. This year's Nashville Oktoberfest is running Oct. 10-13 at 998 5th Ave. N., and features German food from dozens of vendors, beers from Munich and local breweries, traditional German music and even a Dachshund Derby! Just say "ya" to this sudsy festival, and look forward to clinking your stein with your Oktoberfest neighbors. Before you go, be sure to snag a spot with our parking app so you won't have to fight the crowds.
Okay, we know this blog is about fall, and perhaps even saying the word "holiday" could be a trigger. But stay with us – there is something to be said for getting all of your holiday shopping done in one place, in one day. How about a visit to the Denver Urban Holiday Market – taking place Nov. 2-3 at Skyline Park, 2027 13th St. – showcasing local arts, crafts and specialty foods to get you in the spirit of the season. But this holiday festival isn't just about shopping; there is live entertainment and family fun too. Make your list, check it twice, then let us help you find parking nearby so you can browse to your heart's content and still have your car handy for all those bags.
For all of your plans, we're here to make your life easier by helping you find the best fall festival parking with the ParkMobile. Enjoy this beautiful season, drive safely and park happy.