Located just north of downtown Detroit, Little Caesars Arena opened in 2017, replacing Joe Louis Arena and the Palace of Auburn Hills. It is home to the NHL's Red Wings and NBA's Pistons, and it also hosts concerts and other events. One of the Original Six NHL teams, the Red Wings have a rich history, winning 11 Stanley Cups. Hockey is a BIG deal in the Motor City, which is also often referred to as "Hockeytown." The Red Wings have a dedicated fan base. Fan traditions include tossing octopi onto the ice (yes, there's a story behind that) and singing along with "Don't Stop Believin" when it's played near the end of the third period when the Red Wings are heading toward victory. The Pistons are best known for their "Bad Boys" team that frustrated Michael Jordan's Bulls and won back-to-back NBA championships in 1989 and 1990. The team captured another league championship in 2004. This modern arena is a fan-friendly venue and has won awards for its innovative design.
Don't worry about finding a parking spot at the arena on game day because ParkMobile has you covered with Little Caesars Arena parking reservations to ensure that you don't miss any of the action.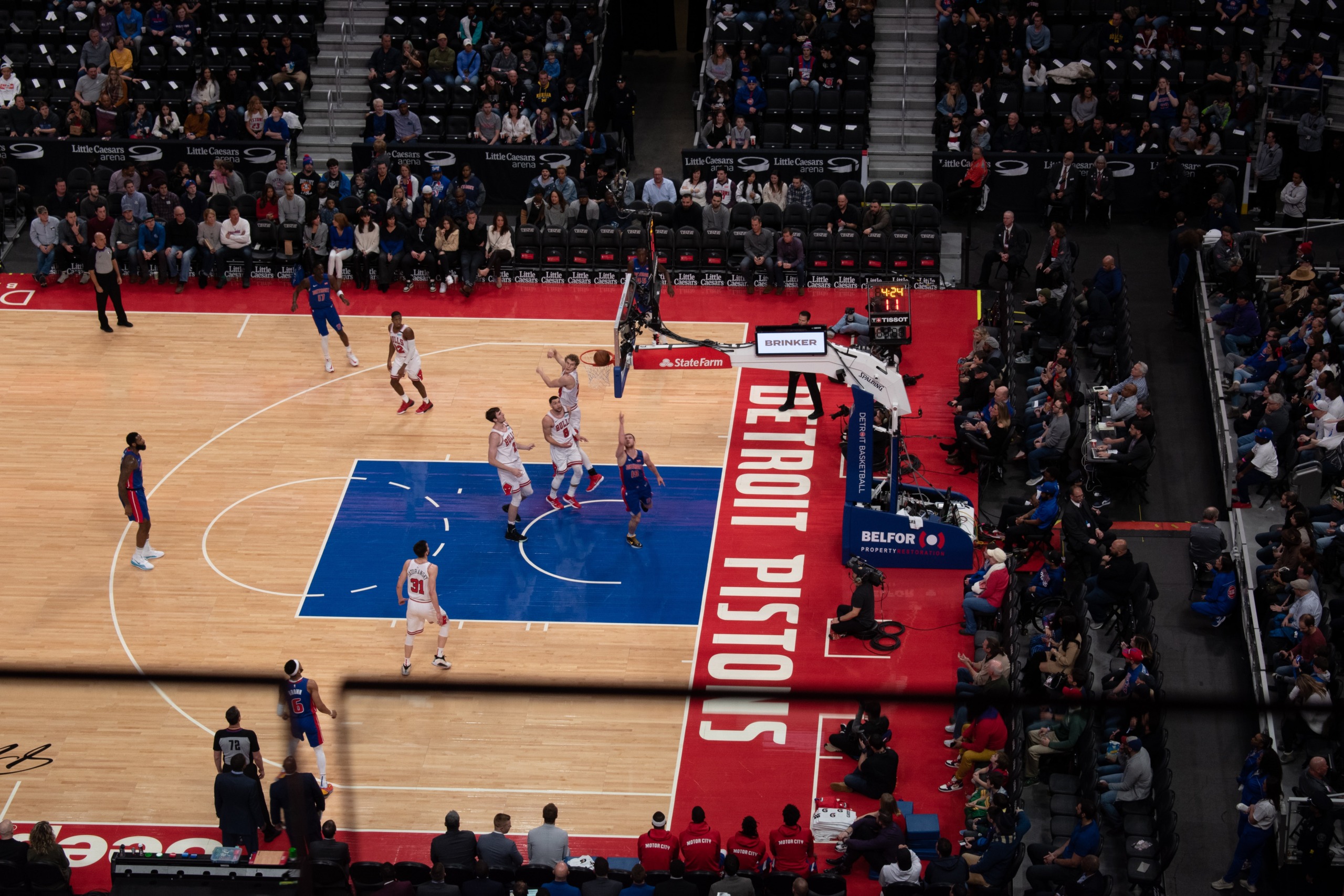 Parking for Red Wings Games
Parking at Little Caesars Arena for Red Wings and Pistons games and other events is fairly easy. There are plenty of parking lots and garages near the arena to fit any budget, from $40 in the arena's own garage to $8 for lots that require a longer walk.
Little Caesars Arena Garages
If you want covered parking, here are some of the options in different price ranges:
  Little Caesars Arena Garage                  160 Sproat St.                             $40
UWM Garage                                          128 W. Fisher Service Dr.          $40
West Temple Garage                              123 W. Temple St.                       $20
Fox Garage                                             50 W. Montcalm St.                     $25
The D Garage                                         90 E. Fisher Service Dr.              $15
Parking Lots
Parking lots tend to be a little less expensive than garage options that are about the same distance from Little Caesar's Area. Here are some lots to consider:
2756 Cass Ave.                      $35
2721 Cass Ave.                      $35
2501 Cass Ave.                      $35
127 W. Fisher Fwy.                $20
2955 Cass Ave                       $15
143 W. Montcalm St.              $10
168 W. Columbia St.              $8
Street Parking
Although on-street spots can be difficult to find for Piston and Red Wings games and other events, free street parking is available on the side streets near Little Caesars Arena. The neighborhood around the arena is improving but keep safety issues in mind.
Little Caesars Arena Tailgating
Due to the arena's urban setting, there's no tailgating in the garages and lots near Little Caesars Arena. There are plenty of bars and restaurants nearby to visit before and after the game. Hockeytown Café, Corner Taproom, and Town Pump Tavern are popular choices. Just be sure to give yourself plenty of time to walk to the venue and get to your seat.
Little Caesars Arena Parking FAQs
How much is parking at Little Caesars Arena?
Parking for Little Caesars Arena can cost anywhere from $8 to $40+ depending on proximity of the garage or lot. Although not plentiful, you may also get lucky and find free street parking on nearby side streets.
Can I Take Public Transportation to Little Caesars Arena?
Yes, you can use public transportation to travel to and from the arena. The QLINE streetcar and the DDOT #4 bus stops right outside Little Caesars Arena. The Detroit People Mover's Grand Circus Park stop is a 10-minute walk from the arena. For night and weekend events, check schedules to confirm operating hours for these public transportation options.
Is There Handicapped Parking at Little Caesars Arena?
Accessible parking spots are available in the Little Caesars Arena Garage, as well as the surrounding Olympia-owned parking lots. These spots are available on a first-come, first-served basis. The designated accessible drop-off/pick-up location is along the West Fisher Service Drive near Park Street.
Reserve Your Spot with ParkMobile
For a stress-free experience that lets you focus on enjoying your time at a Red Wings or Pistons game, consider reserving your Little Caesars Arena parking ahead of time by using the ParkMobile App. It's the smartest way to snag a great deal and eliminate the headache of searching for a parking spot before the game.