Whoever first suggested that basketball should be a winter sport is a sheer genius. How awesome is it that you can stay warm and dry while cheering on your fav NBA team? I mean, we love a good football game but brrrrr! For all you basketball lovers out there, we've got a few tips for you to fully enjoy game day and make your experience a slam dunk. #swoosh #nothingbutnet
If you read our blog on parking at Charlotte's Spectrum Center, you'll know that ParkMobile makes it easy to have a great time with convenient NBA parking reservations. So find your team's schedule, snag some tickets and let us help you have a blast, right down to the final buzzer.
If you know basketball rules, you'll know that traveling isn't allowed. This means you have to dribble the ball every two steps or a ref will blow the whistle and award the ball to the other team. Well, here at ParkMobile we believe that traveling shouldn't be allowed with parking, either. That's why we've made it easy as a free throw to make NBA parking reservations right at the venue, so all you have to do before and after the game is walk from/to the parking area. Let the players do the running; you won't have to break a sweat.
Tip #2: Be an Early [Larry] Bird
Now that you can be confident you've secured a spot with NBA parking reservations, the next step is to arrive at the venue an hour before the game so you can make your way through security, find your seat and get settled in. Speaking of security, read up on the arena beforehand to find out what's allowed and not allowed, e.g., clear bags versus backpacks. It always pays to know before you go.
Watch the players warming up and making practice shots, check out the restroom and food vendor locations and get a few Instagram pictures posted so you can stash your phone during the real action. Save the excitement for game time, rather than making a mad dash to your seat before tip-off.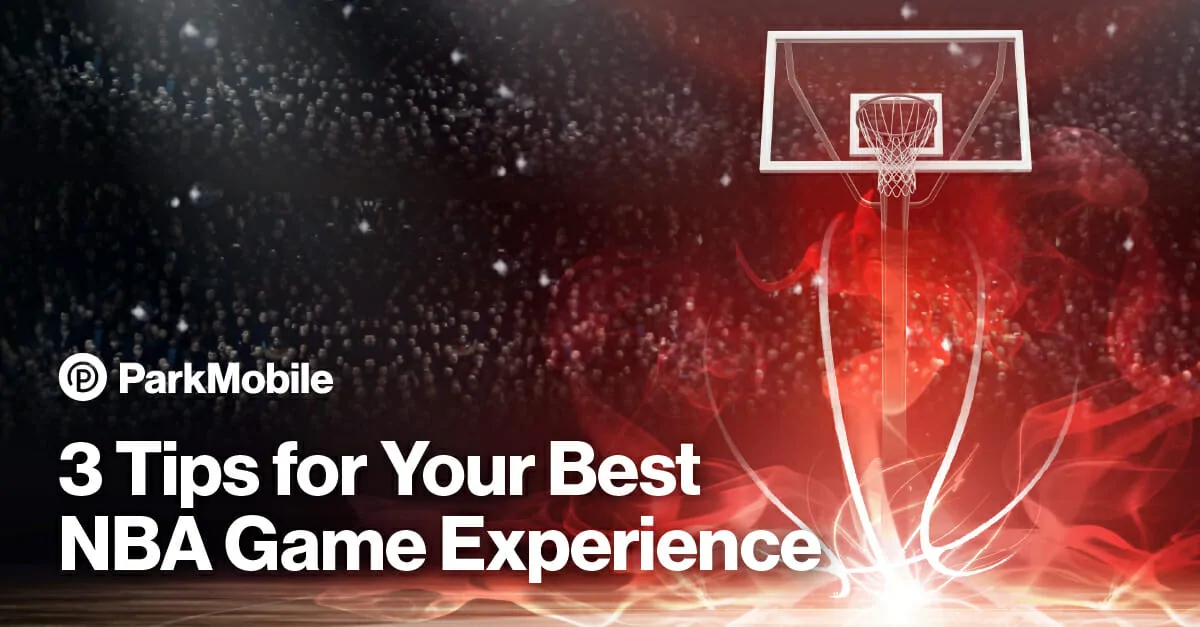 Tip #3: Get Some Fan Food
Gone are the days when basketball arenas only sold the basics of hamburgers, hot dogs, sodas and beer. These days, each arena strives to serve food and drink to please any palate, dietary need and desire. Before you show up for the game, do some research to see what the venue offers up. Here are just a few examples from NBA venues:
Fiserv Forum – Home to the Milwaukee Bucks: unlimited refill popcorn buckets, curry chicken bowl, pork belly burnt end mac 'n cheese, Tiger Dog (foot-long hotdog topped with onion rings)
Madison Square Garden – Home to the New York Knicks: hot honey fried chicken sandwich, lobster & shrimp roll, chicken tacos
CapitalOne Arena – Home to the Washington Wizards: carne asada tacos, falafel waffle, jalapeno fries, self-serve beer taps
Little Caesar's Arena – Home to the Detroit Pistons: artisan pizzas, stuffed chicken quesadilla, made to order salads, milkshakes
TD Garden – Home to the Boston Celtics: jalapeno Cheetos waffle chicken sandwich, pizza by the slice, doughnut burger (charge the paddles!), deep fried Oreo sundae
No matter where you go to catch a game, you'll have plenty of time to enjoy your share of delicious eats and drinks with NBA parking reservations. And if you follow our friendly tips for a great time, you'll have that three-points-at-the-buzzer-to-win-the-game feeling all day long – actually, all season long. High five!