The United States is full of large cities that offer unique experiences for residents and tourists alike. After all, there's a reason why people flock from all over the world to places like Los Angeles and New York City.
But, it can be difficult to find parking spaces if you're inexperienced with this environment— especially ones that are near your destination.
Not quite sure what you need to keep in mind? Let's take a look at five parking tips you can use to navigate through larger cities.
1. Research Peak Times
One of the most effective ways to find a parking space in a larger city is to research how busy that area is during the time you're planning to visit. Depending on how far away alternative parking locations are, it's often worth arriving at your destination an hour or so early solely to get a better parking spot.
You should be able to find this information through Google, which will list the peak times of a location, business, etc. Keep in mind that this information may change based on holidays or local events. Or if you are a ParkMobile Pro member, you can use parking availability to see in realtime which streets have open parking spaces.
2. Always Look for Signs
In order to be absolutely certain you're not violating parking rules, you need to thoroughly investigate the surrounding area for signs. Even if a particular spot looks like it's fair game, there could be a nearby sign that declares no parking is allowed in that area.
Although uncommon, check for signs that are concealed behind bushes or trees, as well.
3. Curb Colors
Some cities use different colors alongside their curbs to denote parking regulations. For example, a red curb signifies that no parking is allowed at any time.
Other colors typically include:
White- Loading/unloading can take place for 5 minutes max

Green- Short-term parking only, typically 15 to 30 minutes

Blue- Parking for individuals with a valid disabled parking placard in their vehicle

Yellow- Commerical loading only, often with a 30-minute limit imposed
Failure to abide by these rules could result in parking citations and/or towing.

4. Consider Reserving a Spot
It's possible to reserve a spot ahead of time in order to ensure that you have one available for you. Our free ParkMobile app allows you to input when you'll arrive and depart, allowing you to lock in a rate before ever arriving.
You can learn more about which lots and garages are available for reservations by visiting this page.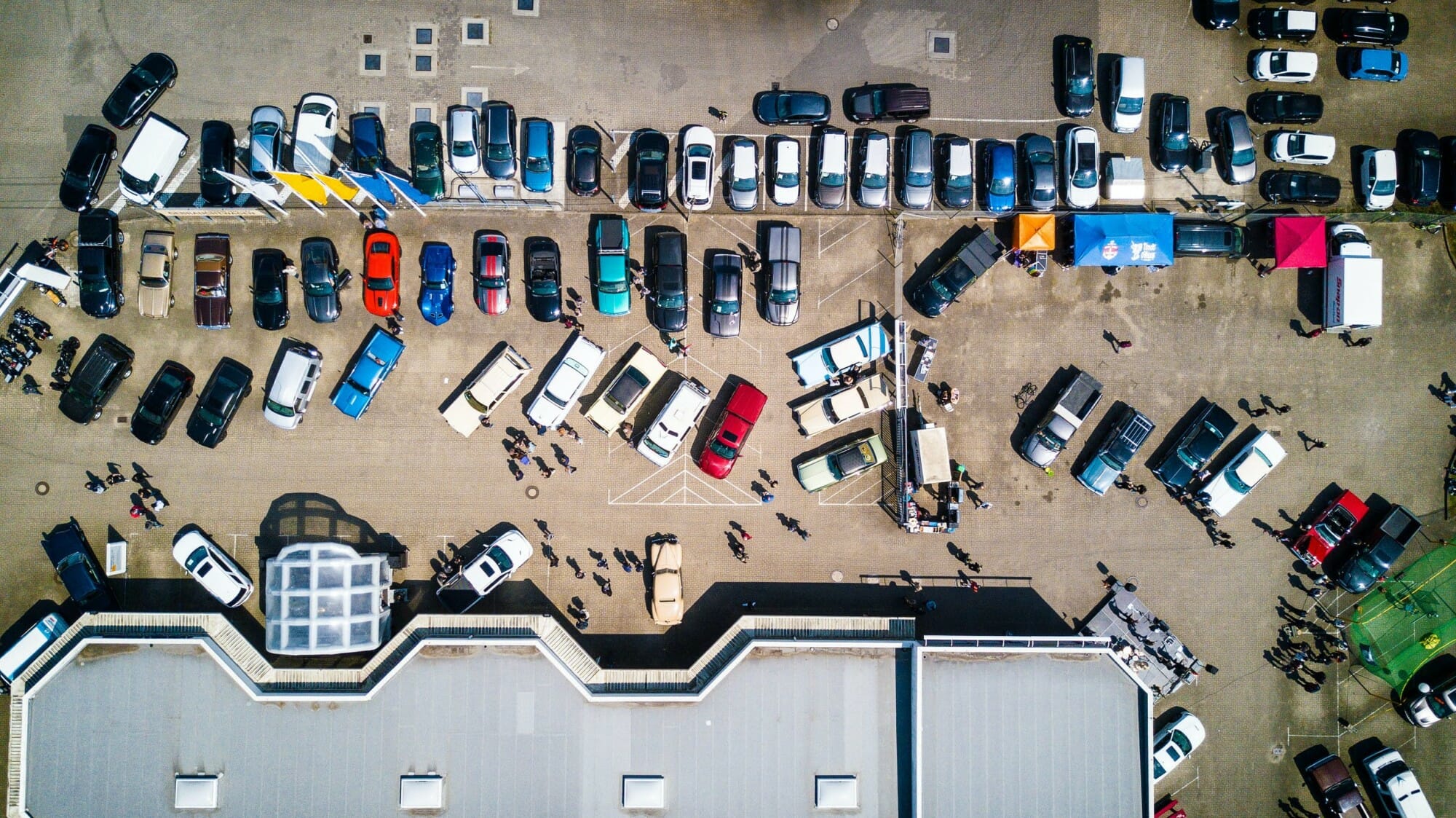 5. Don't Expect Free Parking
Free parking rarely exists in larger cities— but it does exist for those who know where to look and what time to get there. Favorable parking in some places (like New York City) is so scarce that people are willing to pay a million dollars for a single spot.
Unless you plan an arriving extra early (or simply get lucky), it's highly unlikely that you'll find free parking near your destination. So, keep this in mind when navigating the city.
Using These Parking Tips Can Seem Complicated
But the above parking tips can help ensure you avoid any potential complications. From here, you'll be able to ensure that you reach your destination as quickly (and safely) as possible.
Want to learn more about how we can make parking effortless? Download the ParkMobile app and get started today.