Another year at ParkMobile is coming to a close, and it calls for celebration. Thank you, 2018.
New Year, New Partnership
2018 has been a big year for us. In January, we started things off with a recapitalization of our business, bringing on BMW as our sole investor. Through this partnership, we've committed even further to providing our users with smarter mobility solutions. It's not just about cars for BMW, and it's not just about parking for ParkMobile. It's about making a user's experience with mobility one that is interconnected, efficient, and frictionless, while also addressing a growing problem for cities: traffic. According to research, as much as 30% of urban traffic is caused by drivers looking for parking spots, so we're joining heads to fix that.
According to research, as much as 30% of urban traffic is caused by drivers looking for parking spots.
As more cities across the country become "smart cities," we will provide the technology needed to make this vision a reality for both our customers and our clients who operate parking. BMW is providing us with the resources needed to accelerate our business into a broader ecosystem of mobility enablers, including tolling, charging, and car sharing technologies, that we can integrate into our solutions to deliver end-to-end mobility to our users. We're excited about where we're headed, and we won't stop turning our wheels until we get there.
Introducing 4 Million New Users
We started off 2018 with over 8 million users, and we are proud to say that we are now closing out the year with close to 12 million.
Every year, we look back on our growth. In 2009, we launched our first city, and it took us 1541 days to hit our first million users. Now we add an additional million users about every 90 days. Today, ParkMobile is active in over 370 cities across North America, and our user base continues to grow significantly year over year. We started off 2018 with over 8 million users, and we are proud to say that we are now closing out the year with close to 12 million. And counting.
Ringing in the New Features
At ParkMobile, we're dedicated to constantly innovating our solutions. In 2018, we launched:
Real-Time Parking Availability: instead of circling around in desperation looking for an open spot, people can now view available on-street parking from in real-time using the ParkMobile app. So, they drive right to the areas with open spots and avoid the areas with no spots. This can help reduce traffic congestion and make parking around the city a better experience.
Event Reservations: Ticket holders don't have to worry about missing the start of an event because they can't find parking anymore. They can reserve parking for major sporting events and concerts right in the ParkMobile app by simply searching by venue, selecting their event, and booking their spot. They then instantly receive a mobile pass in the app that grants them access to the appropriate lot. This creates a better experience for fans and generates more revenue for venues. In the past year, ParkMobile has introduced this service in major venues across the country including State Farm Arena (Atlanta), FirstEnergy Stadium (Cleveland), Prudential Center (New Jersey), and T-Mobile Arena (Las Vegas). See our complete list of venues here.
BMW In-Car Integration: ParkMobile is now available in all new model BMWs. Drivers can seamlessly initiate a parking session right from the dashboard of their car. When a driver pulls into a spot that accepts ParkMobile, he gets prompted asking if he would like to initiate a parking session at that location. If the driver selects "yes," his parking session syncs with the ParkMobile app on his mobile device so that he can easily monitor time remaining and extend time remotely.
ParkMobile 360: With ParkMobile's new management portal, clients can actively manage their parking inventory so that they can easily add events, change rates, and track activity. ParkMobile 360 gives a complete view of a client's parking operation.
It's All About Giving Back
We care about our people. Our team, our customers, our clients, and our community. We strive to invest in, take care of, and give back to our people and the different communities we serve through our charitable arm, ParkMobile Cares. In 2018, our team worked with organizations across Atlanta through volunteer work, donations, fundraising, and event sponsorships.
We worked with our friends at Atlanta Community Food Bank, where we prepared food for those in need. We also sponsored the organization's Hunger Walk/Run, where both walkers and runners come together annually for a 5K event focused on raising awareness and funds for hunger relief.
In recognition of the Philadelphia Eagles Championship earlier this year, we donated money from parking transaction fees in the city to the Eagles Charitable Foundation, which provides comprehensive vision care to children in the communities who need it most.
And for Earth Day we donated to the Nature Conservancy, which "conserves the lands and waters on which all life depends." Our efforts don't end there. Throughout 2018, we also worked with Open Hand Atlanta, Miles for Moffitt, the National Breast Cancer Foundation, the I CAiN Foundation, Woodruff Arts Center, and the Take Our Daughters/Sons to Work Foundation.
Kudos to Company Awards
We weren't kidding when we said we have a lot to celebrate this year.
ParkMobile is honored to have been recognized for the following awards of 2018:
5000's Fastest Growing Private Companies in America

Deloitte's Technology Fast 500

ACG Atlanta's Georgia Fast 40

Atlanta Business Chronicle's Pacesetter Awards – 100 Fastest Growing Private Companies

Stevie Awards – Most Innovative Tech Company, Best Integrated Mobile Experience

CEO, Jon Ziglar, received the EY Entrepreneur of the Year Award for the Southeast Region
We are grateful for all of the individuals who have helped contribute to our success and recognition in the community. Check out Jon's acceptance speech for EY Entrepreneur of the Year here.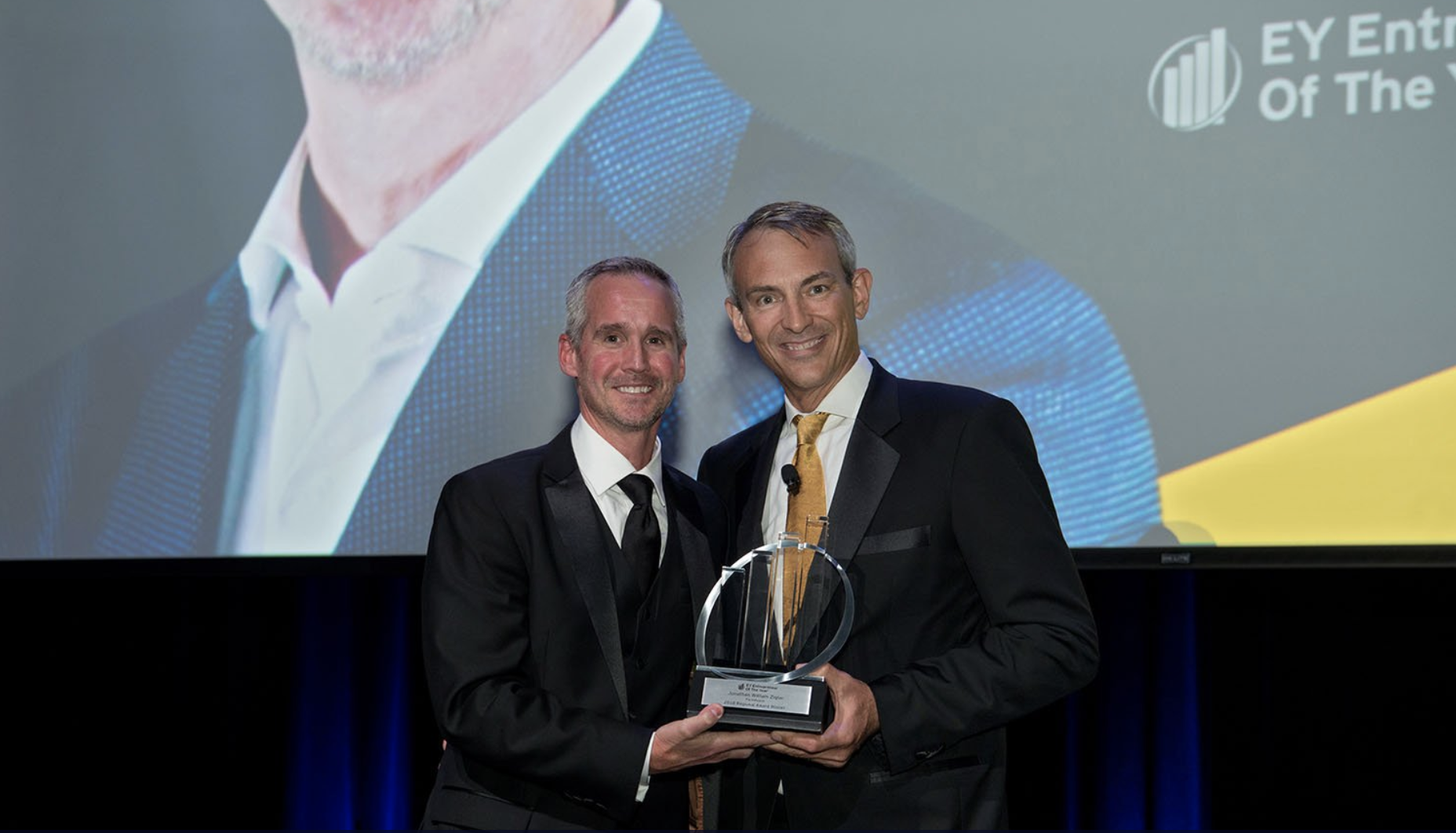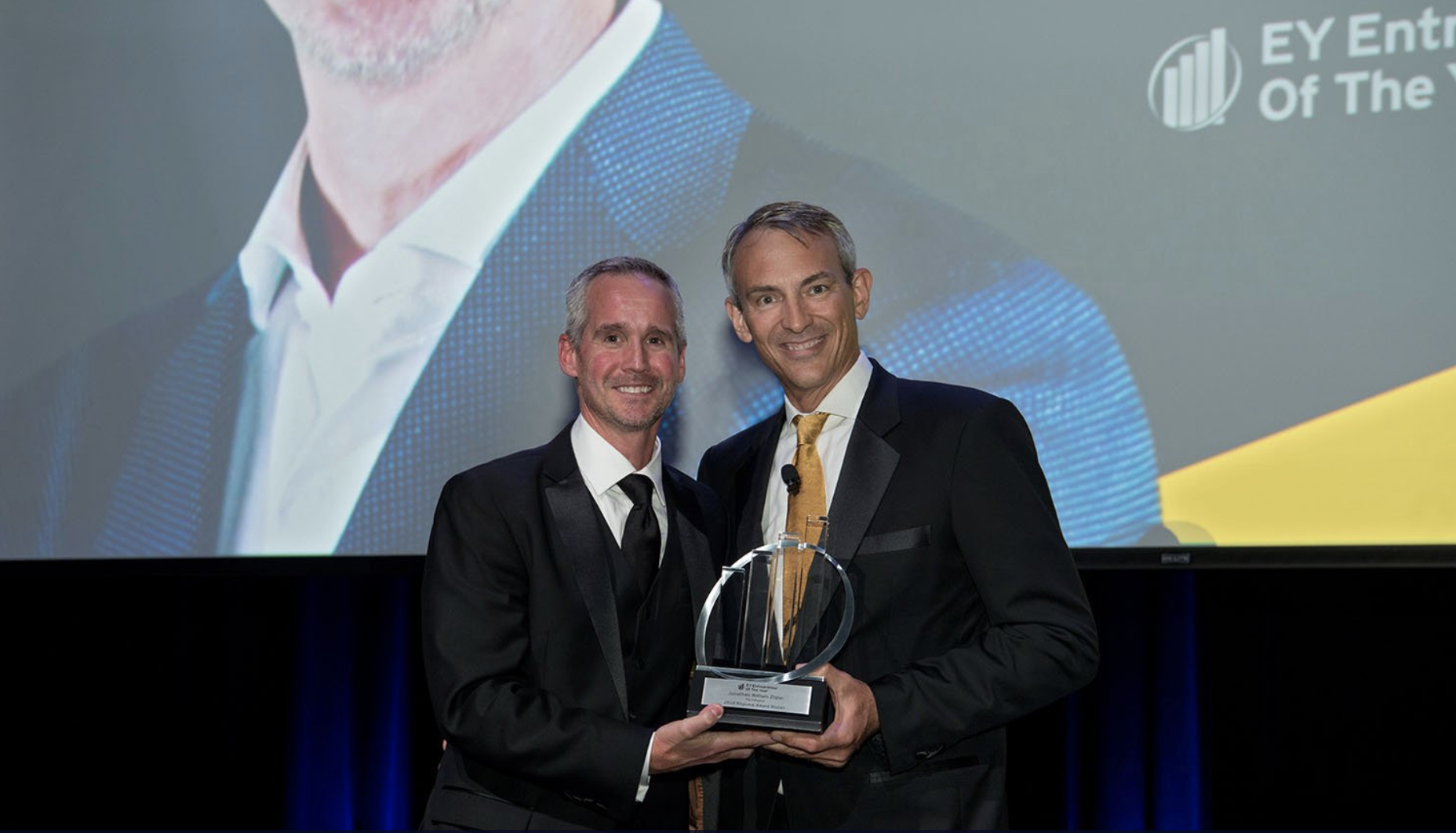 Thank You
As we wrap up another amazing year at ParkMobile, we want to thank our customers and clients for supporting us in 2018.  Our progress, our innovations, and our achievements from the past year couldn't have been possible without you, and we'll let them serve as motivation for the new year and beyond. Thank you. We can't say it enough.