A Record-Breaking Year
We're driving out of 2022 with a lot to be proud of. After reaching the 30 million user milestone to close out 2021 and recovering strongly from the prior year, we continued the momentum in 2022.
By launching over 1,000 locations, both new markets and current expansions, we reached new milestones in users, transaction volume, and revenue.
Let's look back at the year of broken records.
Our User Base Grew by Over 13 Million Users
 We finished the year with over 43 million users and increased our user base by over 13 million, up 51% over 2021. With new users comes new parkers. In 2022 we had 11.3 million new parkers, an increase of 45% from 2021.
We average a million new users every ~25-30 days. At this rapid rate, our new year's resolution is to grow another 20 million in 2023.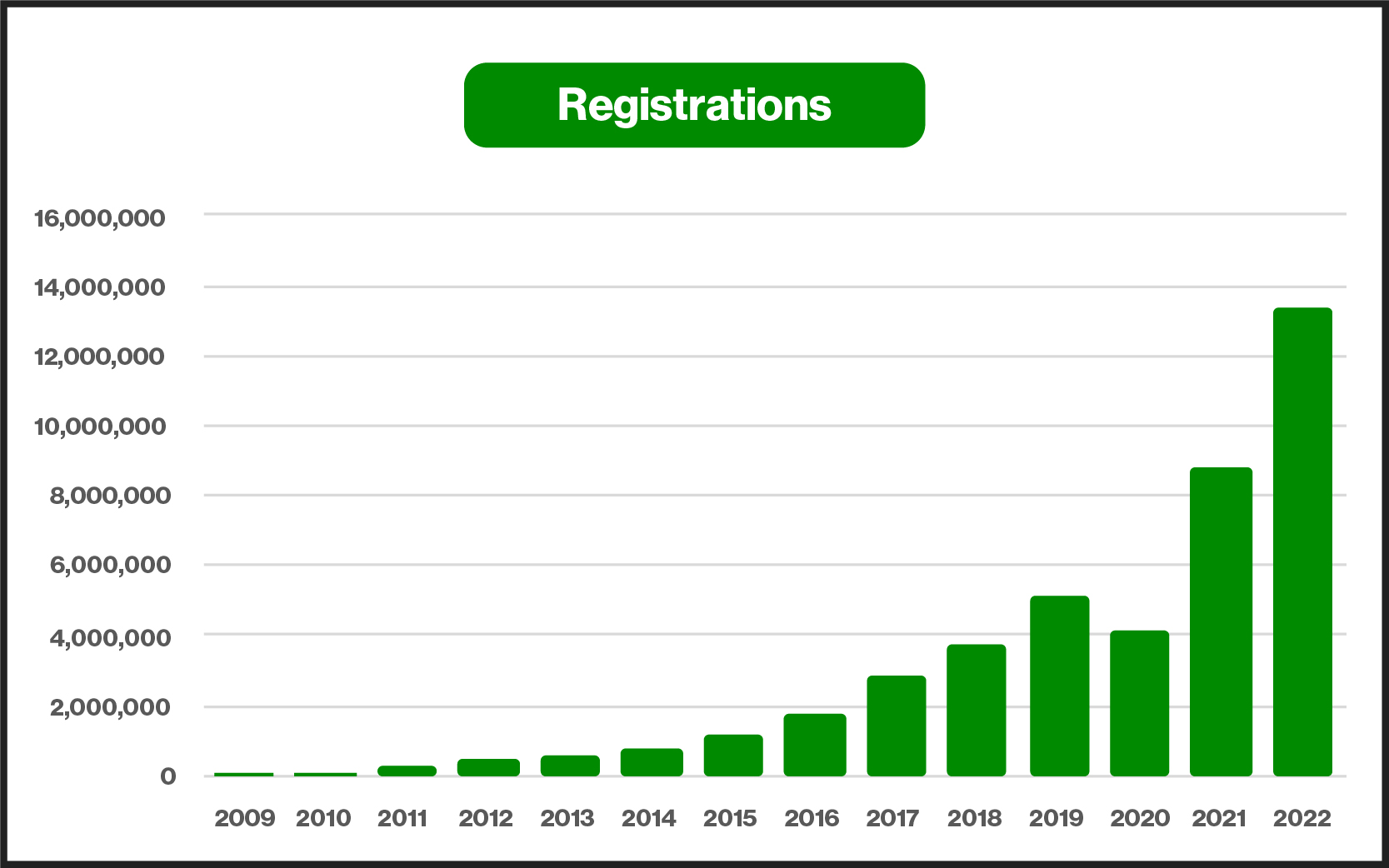 Growing, Growing, Gone 🚀
In 2022, we launched our services in over 230 new locations, including becoming the City of Boston's exclusive mobile parking provider with the launch of ParkBoston. We continued to see rapid expansion in cities, universities, venues, and parking facilities around the country.
More locations and users result in more parking transactions. In 2022, we processed over 113 million parking transactions, an increase of 33% over 2021.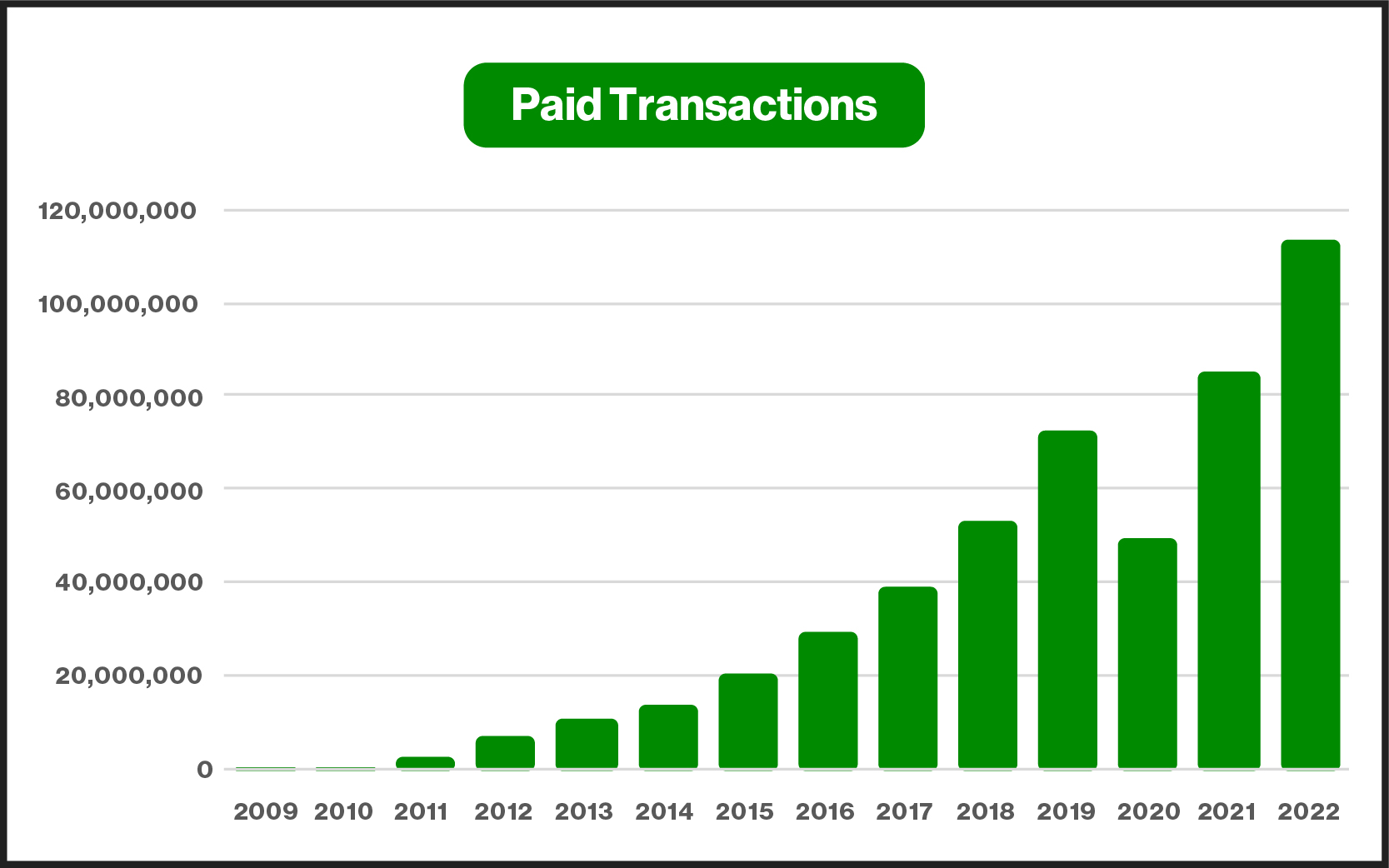 An important focus for us in 2022 was to expand our reservations footprint and we saw success for both transient and event. We had 1.4 million event reservations, up 45% from 2021. Commuter reservations grew 7% with 500,000 reservations.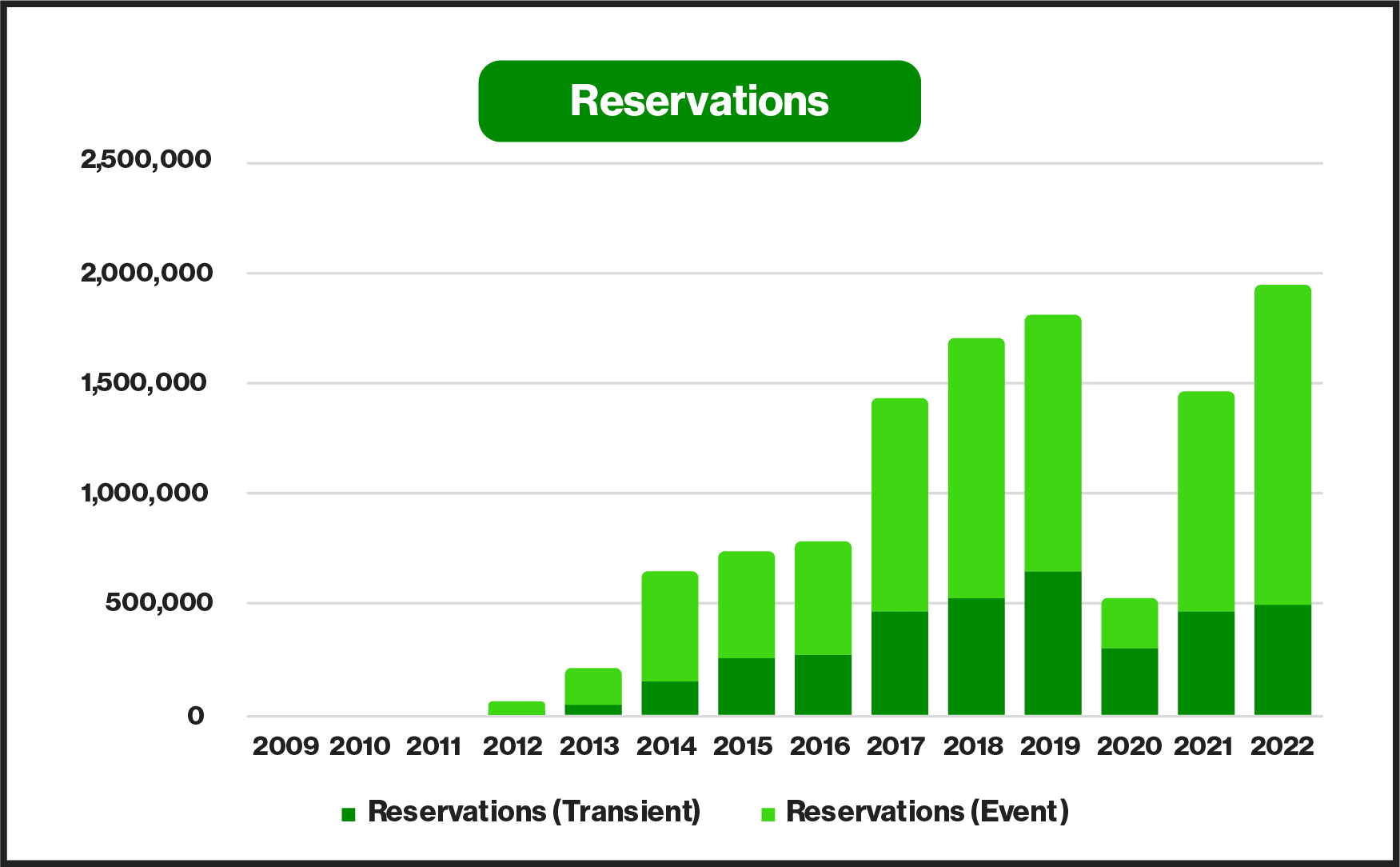 Making Parking Even Smarter
Our product and engineering team continued to make legendary updates this year making the app and web processes more seamless. As drivers of innovation, we had 900 product and back-end releases. Some of the most noteworthy new capabilities include:
Dynamic Island & Live Activities: ParkMobile became one of the first apps to support Apple's new iOS 16.1 update.

Live Activity Lock Screen: This feature allows app users to see the remaining time left on their parking session from their device's lock screen. This user convenience option simplifies the process of seeing how much time is remaining on the parking session.
Dynamic Island: This feature allows users to keep track of their parking session on the home screen. When the user "holds" the island, it will expand to reveal the timer and progress bar.

Reservations Passes in Apple Wallet: iOS users can now add their ParkMobile parking reservations pass directly to their Apple Wallet, eliminating the need to print off the reservations pass or pull up a confirmation email upon arrival at their reserved garage or lot.
Thank you, ParkMobilizers
This year, we were fortunate to be recognized as a national leader in the parking industry through various awards and accolades. Without our diligent and ambitious team of ParkMobilizers, none of this would be possible. Check out our top wins of the year.
National Parking Association's (NPA) 40 Under 40 – Four Recipients
Gold Stevie Award for Mobile On-Demand Application
Silver Stevie Award for Customer Service Department of the Year
Technology Association of Georgia (TAG) ADVANCE Award
Atlanta Business Chronicle's Best Places to Work and Healthiest Employers
Atlanta Journal-Constitution's Top Workplace
The Road Towards 2023
When one car door closes, another one opens, and we have a feeling 2023 is going to be a smooth ride. Of course, none of our success would be possible without the best partners and our users. Whether you've parked once or use the app daily, we are humbled to have you on our team. Thank you for parking smarter this year.
Let's do it, 2023. Happy New Year!