America is a massive country, with tons of cities that are hundreds of years old. And just as an old house might have its share of ghosts and other supernatural phenomena, some American cities boast a spooky past and a wealth of haunted houses, possible paranormal activity, and frightening cemeteries.
If you're looking for the perfect Halloween experience, or just interested in learning more about which cities in America are the most haunted, we're here to help. Read on for our list of the most haunted cities in America ranked from a little spooky to really scary.
5. Chilling (and chilly) Chicago, Illinois
Founded in 1833, Chicago has a rich and checkered history, complete with plenty of organized crime and plenty of creepy cemeteries where restless ghosts are still said to wander. Home to the most famous gangster in the world, Al Capone, Chicago was the site of plenty of mobster killings — bodies were said to be dumped into the Chicago River from the Clark Street Bridge, a famous destination for supernatural tourists.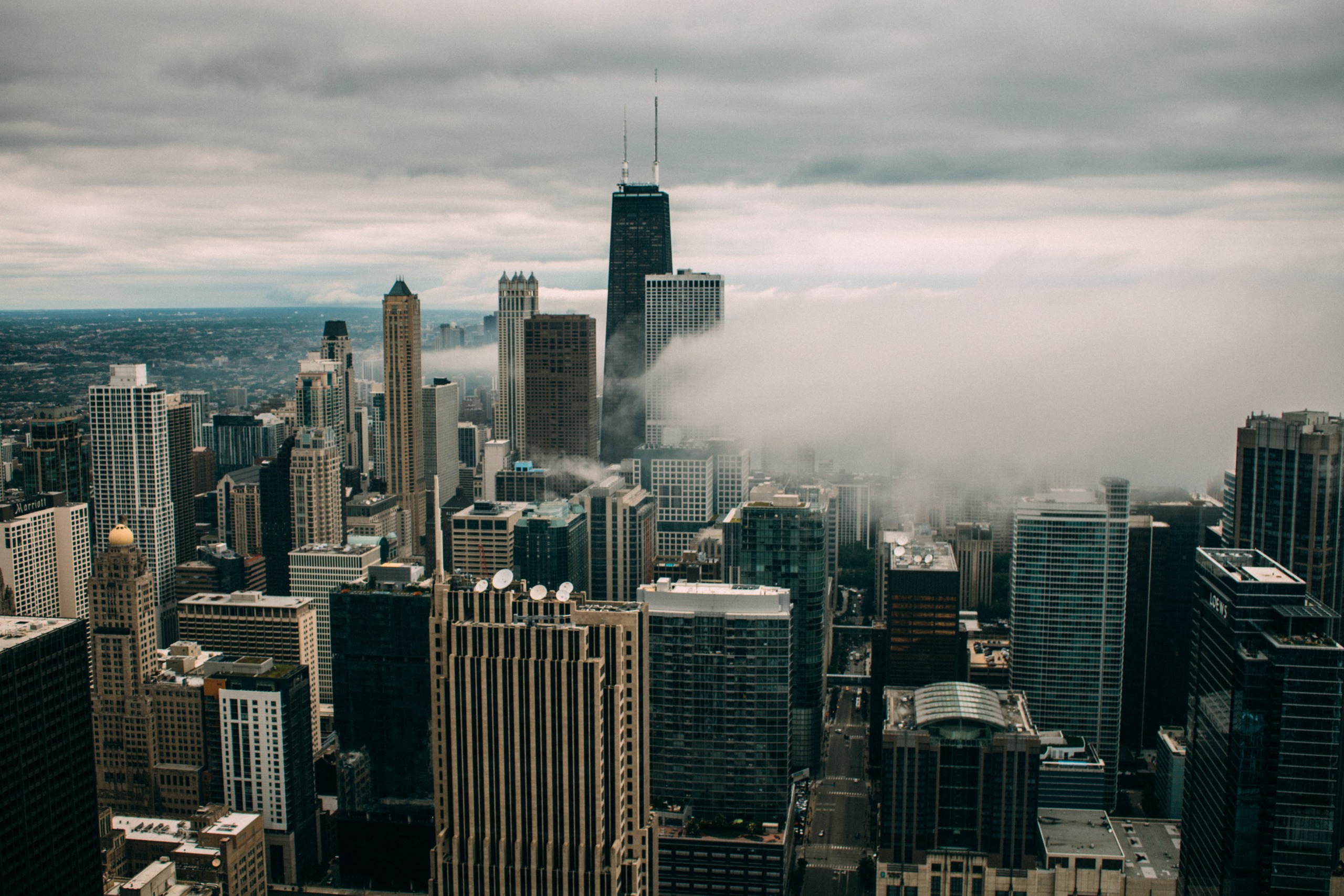 One of the grislier incidents in Chicago history is the St. Valentine's Day Massacre, an outbreak of gang violence on Chicago's North Side on — you guessed it — Valentine's Day, 1929. The massacre itself refers to an incident when seven men connected to the gangster George "Bugs" Moran were shot to death in a garage by a number of men pretending to be policemen.
While it's thought these policemen were in the service of Al Capone, it seems we'll never know what really happened. Interested in learning more about Chicago's gangsters, the mob, and the St. Valentine's Day Massacre? You're in luck. Check out The Mob Museum for your fix of criminal history.
Though it's not all about gangsters. Oak Woods Cemetery is another famously haunted site in the city, where more than 6,000 Confederate soldiers were buried during the Civil War. As local legend has it, some of their souls still emerge from their graves at nighttime and wander the cemetery.
4. Spooky St. Augustine, Florida
It makes sense that St. Augustine, Florida, the oldest city in the country, has a rich history of hauntings and other supernatural phenomena. With a Spanish colonial history, there are tons of ancient ghosts and other specters that crop up around the city. Whether you're checking out the Castillo de San Marcos, an old fort where the ghosts of colonial-era soldiers still make appearances from time to time, or the City Gate, where the ghost of Elizabeth, a teenager who died of yellow fever, makes frequent appearances in the early hours of the morning, you're bound to find a haunting experience that leaves your spine tingling.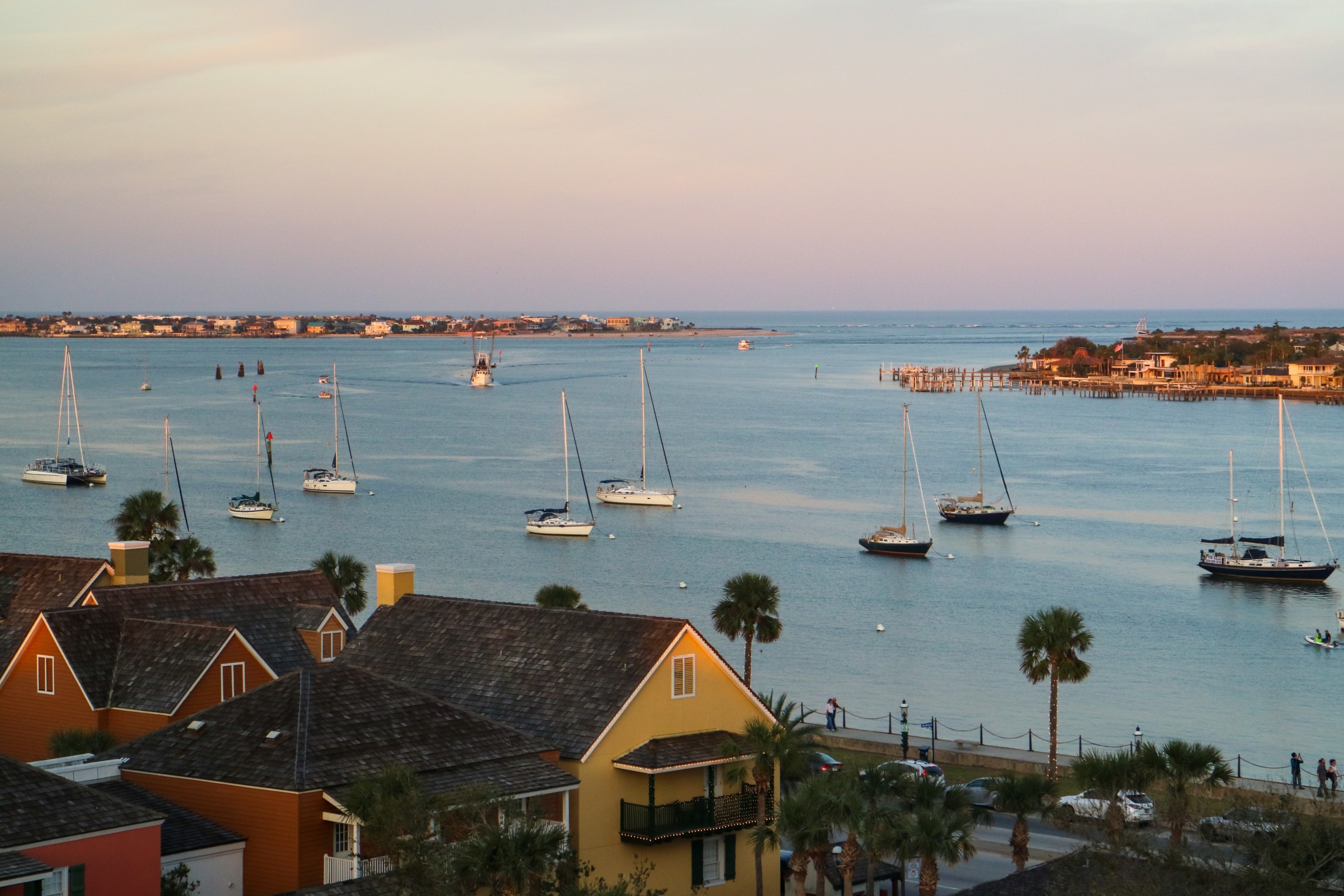 One of the most famous haunted sites in the city is the St. Augustine lighthouse. A former worker at the lighthouse is sometimes spotted roaming the building's spiral staircase, while the ghosts of Eliza and Mary Pittee, two Victorian-era children who drowned on the premises, are often sighted at night around the building and in the surrounding woods. Even spookier? Their haunting laughter is often heard, even when they're not in sight.
If you're looking for a ghost tour of St. Augustine, Florida, that meets all of your needs, or you just want a few recommendations about where to catch a potential ghost sighting, you can visit the official visitor's page of Florida's Historic Coast. They've got plenty of bone-chilling recommendations for things to do in St. Augustine, Florida, and neighboring Ponte Vedra.
3. Frightening San Francisco, California
Located on the Pacific coast, San Francisco, California is one of the most gorgeous cities in America — but it's also one of the most haunted. Whether you're checking out the Queen Anne Hotel, a former girls' school said to be haunted by the ghost of the school's old headmistress, or popping by the Whittier Mansion, where the ghosts of three German spies are said to still roam the halls, you're bound to find something that scares your socks off.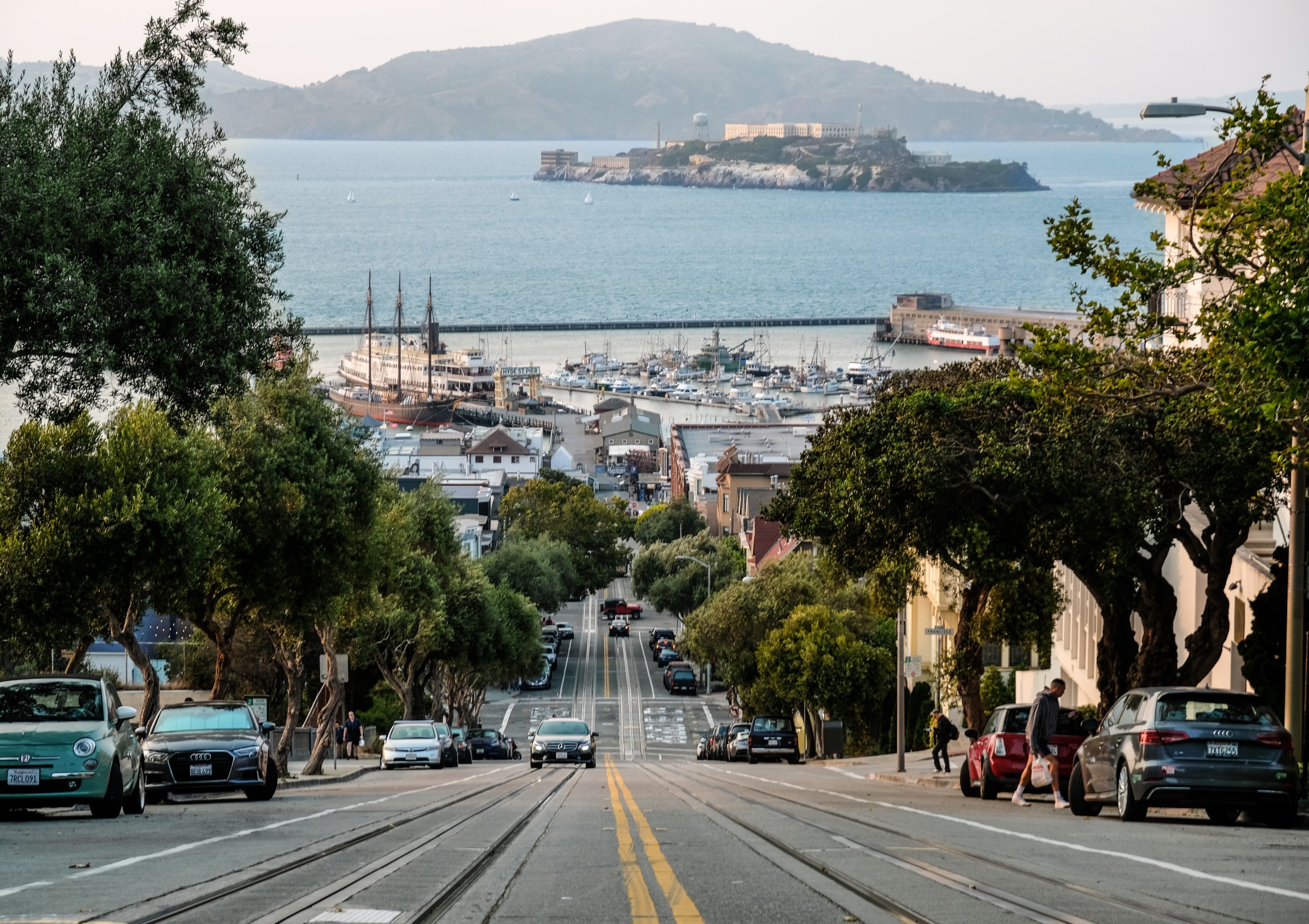 Check out the Cameron House in Chinatown, the site of a tragic fire more than 100 years ago, or spend some time with the natural scenery. Golden Gate Park is the perfect place for a picnic — but at night, it becomes the perfect place for ghost-spotting. If you're lucky, you might lay eyes on the ghost of a police officer known to wander the park, or the White Lady of Stow Lake, the ghost of a woman who drowned in the lake more than a century ago while trying to save her baby who'd fallen into the water.
Of course, no haunting trip to San Francisco would be complete without a visit to Alcatraz Island, the site of the most famous — and most famously inescapable — prison in the world. The ghosts of inmates who died on site or died attempting to escape are said to still haunt the premises, crying out in the night, slamming their cell doors, and rattling their cages. Interested in learning more or setting your eyes on one of these ghouls? Consider joining an Alcatraz Night Tour!
2. Nightmarish New Orleans, Louisiana
America's south is home to some of the most haunted cities in the country, and New Orleans, Louisiana is no exception. With an ancient history, tinged with Voodoo and the tragic legacy of the region's participation in the slave trade, the city is brimming with spirits and other specters that haunt the streets, hotels, mansions, and cemeteries.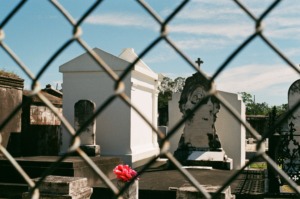 Maybe you're interested in taking a tour of the Lalaurie Mansion, one of the grisliest sites in the city, or learning about the city's history of vampirism. Maybe you'll want to check out Le Petite Theatre du Vieux Carré, where the ghost of a young actress who tragically fell to her death is said to still haunt the halls. No matter where you turn or what street you wander down in New Orlean, you'll never be more than a few minutes away from a truly spine-tingling experience.
Maybe the city's most famous ghost is that of Marie Laveau, also known as the Voodoo Queen, who's buried in the St. Louis Cemetery, near the city's French Quarter. Visit her grave in the night, knock on it three times, and you just might be able to ask her for a favor. If you're looking to learn more about Laveau, or just experience as many ghosts as possible in New Orlean, it might be worth your time to check out one of the city's best ghost tours.
1. Supernatural Savannah, Georgia
By general consensus, the most haunted city in America is none other than Savannah, Georgia. Check out pretty much any old building or wander down any street or one of the city's many cemeteries, and you're likely to be in the presence of something supernatural.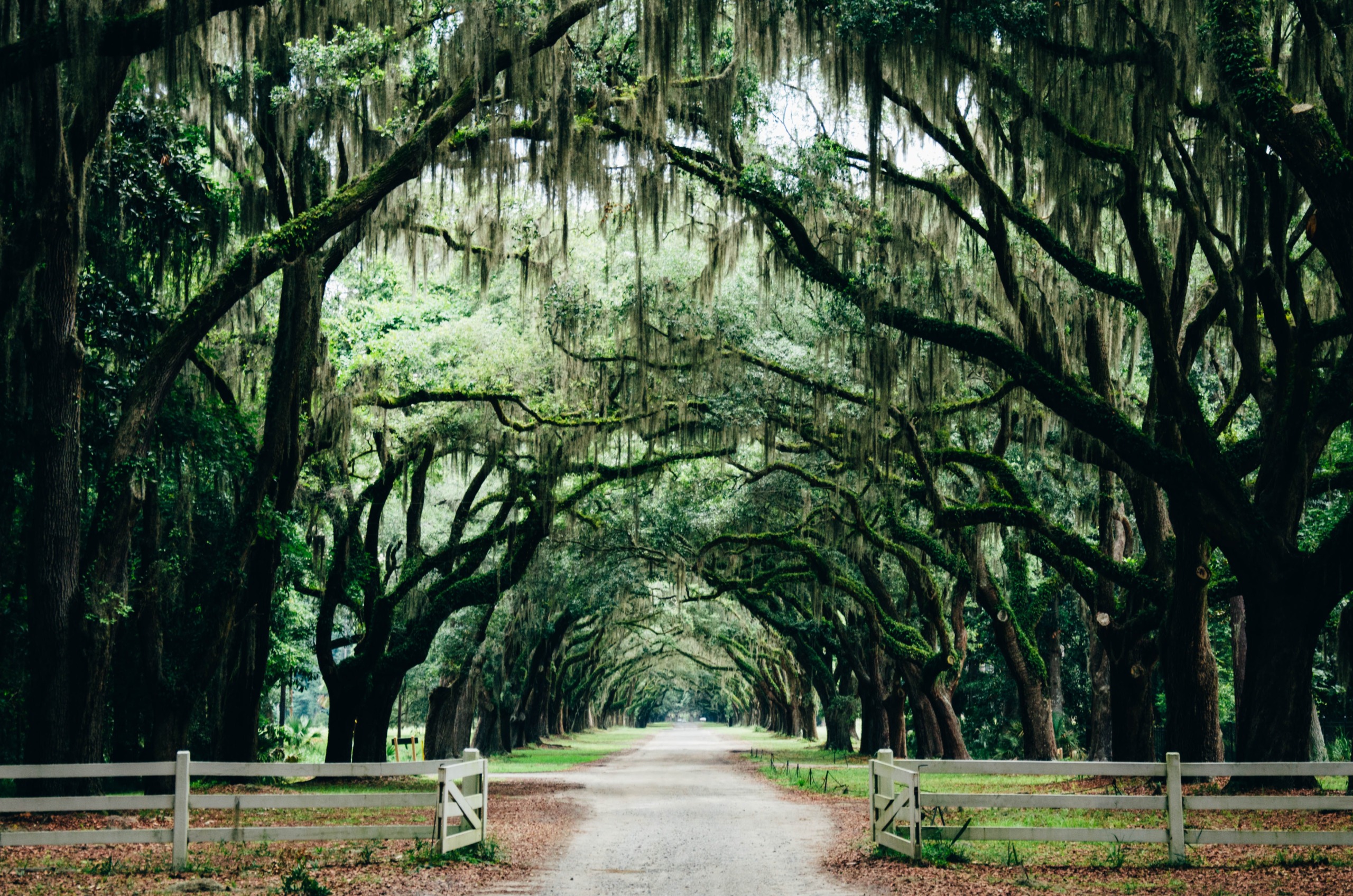 If you're on a mission, however, you can't miss the Bonaventure Cemetery, an ancient graveyard where the curling trees are draped in ghostly Spanish moss. If you take a stroll down these cemetery sidewalks, you might hear laughter, whispering, and other ghostly conversations. Perhaps most famous for being featured in the novel Midnight in the Garden of Good and Evil, the Bonaventure Cemetery has been a popular tourist destination for more than 150 years.
A few popular haunts include the Mercer House, The Pirate's House restaurants — where you just might encounter the ghost of a scurvy pirate — and the haunted 17Hundred90 Hotel. The most haunted place in the city might be Moon River Brewing Co., a restaurant and brewery where a lady in white and several other ghosts have been sighted by workers and guests alike. For the full experience, be sure to check out one of the city's many fantastic ghost tours.
While you're there (or anywhere!), be sure to use ParkMobile for the easiest parking experience. We're bringing you closer to the spooks this spooky season.