Cheer on The University of Georgia Bulldogs at a Home Football Game
Fall equals football and Athens is home to one of the nation's top college football teams, the Georgia Bulldogs. As the reigning NCAA Football National Champions, the Bulldogs attract an energetic crowd of 93,000 million to Sanford Stadium during the fall. Dubbed "Saturday in Athens," the college town is the quintessential spot to experience a fall football game.
If you're heading to Athens to cheer on the Dawgs, be sure to reserve your parking spot prior to hitting the road. Athens on game day is known to be crowded and waiting last minute for a parking spot is not the route to take. Reserve parking at Sanford Stadium in advance with ParkMobile and don't miss kickoff. Doing so will help you avoid Downtown Athens parking tickets or being forced to park miles from the stadium.
Celebrate a Bulldogs Win by Ringing the Chapel Bell
Steps away from Downtown Athens is UGA's historic North Campus. Traditional architecture, beautiful gardens, and rows of fall-hued trees pave the way through the landmark Arch. The widely recognized Chapel Bell is located on North Campus and runs to celebrate athletic and academic accomplishments or special occasions. After a Bulldog win, the bell ringing can be heard throughout campus.
Visit a Local Brewery
Athens is home to a handful of breweries. Just a quick drive from the city center is Terrapin Beer Company. Serving classic favorites and seasonal specialties, the outdoor brewery is Dawg and dog friendly and is a popular place to spend a beautiful fall afternoon.
Located right in Downtown Athens is popular spot, Creature Comforts Brewery. The brewery hosts regular events, such as food truck visits, yoga classes, and live music.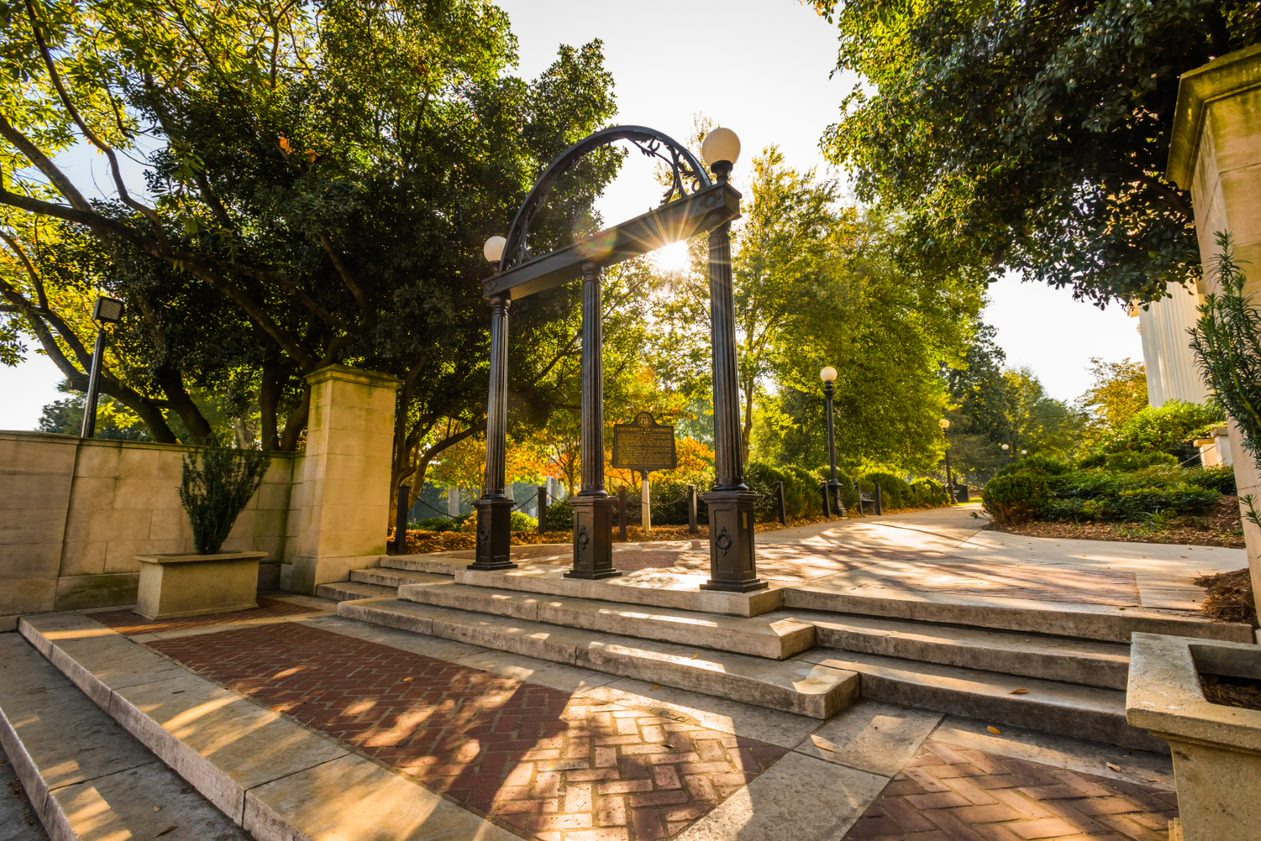 Eat like a local for Breakfast, Lunch, and Dinner
Athens is home to a diverse culinary scene with options for any type of cuisine. Whether you're looking for a brunch spot to get your day going or winding down at the end of the night, Athens has plenty to offer.
Start your day with breakfast at Mama's Boy, a must-visit for Southern favorites like Georgia Peach French Toast, Fried Green Tomato Benedict, and loaded Biscuit Sandwiches. Pop by Trappeze Pub for lunch. Their unique twists on classic bar foods pairs well with the large drink menu.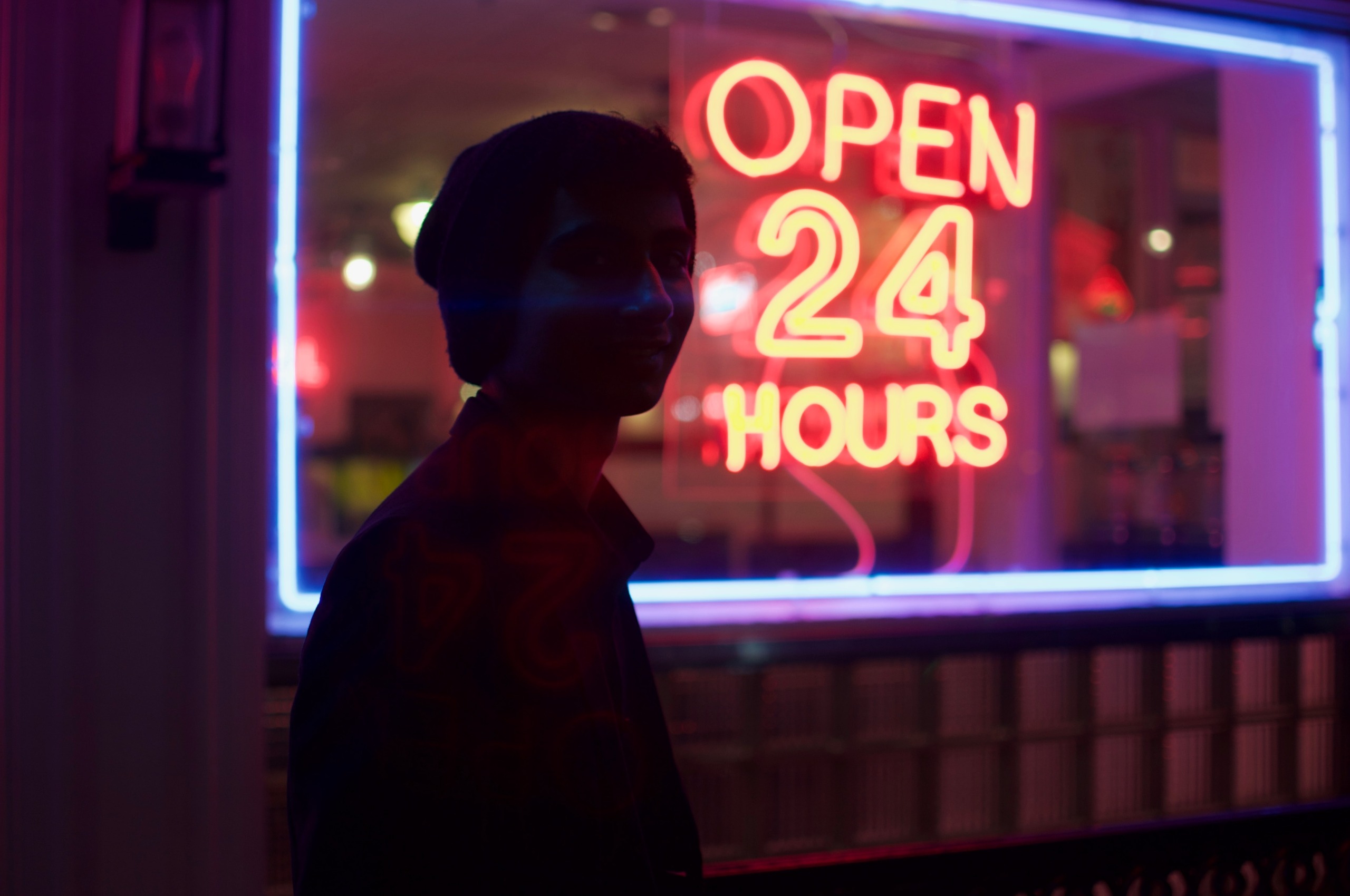 With dozens of options for dinner in Athens, it can be hard to pick one. Alumni of the university will say Last Resort is a Downtown staple. No dinner at Last Resort is complete without a piece of their renowned Red & Black cake, an ode to the University of Georgia's colors. Red velvet and chocolate cake are layered to make this sweet treat.
Those looking for a late-night bite can head to The Grill to round out their Athens food tour. The college town hot spot is open until 24 hours and serves the best fried food in town.
Experience Fall's Best Offerings at Washington Farms
Less than 20 miles from the university sits Washington Farms, home to over 35 fall activities for guests of all ages. With a large pumpkin patch open throughout fall, a 6.5-acre corn maze, and a sunflower and zinnia field, Washington Farms offers plenty of fall fun.
See at Show at the Georgia Theater
The iconic music venue in Downtown Athens has been a staple for over a century. The Georgia Theater's calendar can be found here. Grab a drink on The Rooftop, overlooking the City of Athens, before heading into a show.
Get Spooky at a Haunted Trail and Halloween Parade
Things are about to get scary. Zombie Farms takes haunted houses to the next level with their Haunted Trail. The long walk through the woods is close to a mile long of horror and full of thrill. Enter at your own risk!
The 14th Annual Wild Rumpus Halloween Parade & Spectacle is back on Saturday, October 29. The parade marches through Downtown Athens and costumes are strongly encouraged.
ParkMobile is available throughout Athens and on campus to ensure parking is a breeze this fall.