It's the most wonderful time of the year: time for snuggling up with your loved ones next to a crackling fire while sipping a hot cocoa (or toddy!), decking your house with twinkling lights, finding the perfect tree, getting just the right gift for each person on your list and spending quality time with the ones you love.
One of the best gifts you can give to yourself and your family is time together, and what better way to spend that time and fully experience the magic of the holiday season than with a classic holiday show? Let your eyes be dazzled, your heart be warmed and your voice sing along as you take in a show from the list below; ParkMobile will help you find holiday show parking reservations so your Christmas stays extra cheery.
Make Your Holiday Show Experience Truly Magical with Parking Reservations
The Nutcracker
Show Dates: Nov. 29 – Dec. 29
Houston, TX – Wortham Theater Center
With its unrivaled grandeur and beauty, Wortham Theater Center is the ideal location for a month-long run of The Nutcracker. Home to the Houston Ballet and the Houston Grand Opera, this venue was made for productions on a large scale and will help transport you into the story being told onstage. With so many show dates to choose from, you might be tempted to see it more than once! Once you've got your tickets, be sure to make holiday show parking reservation so you can park right on-site and not worry about finding a space before finding your seats.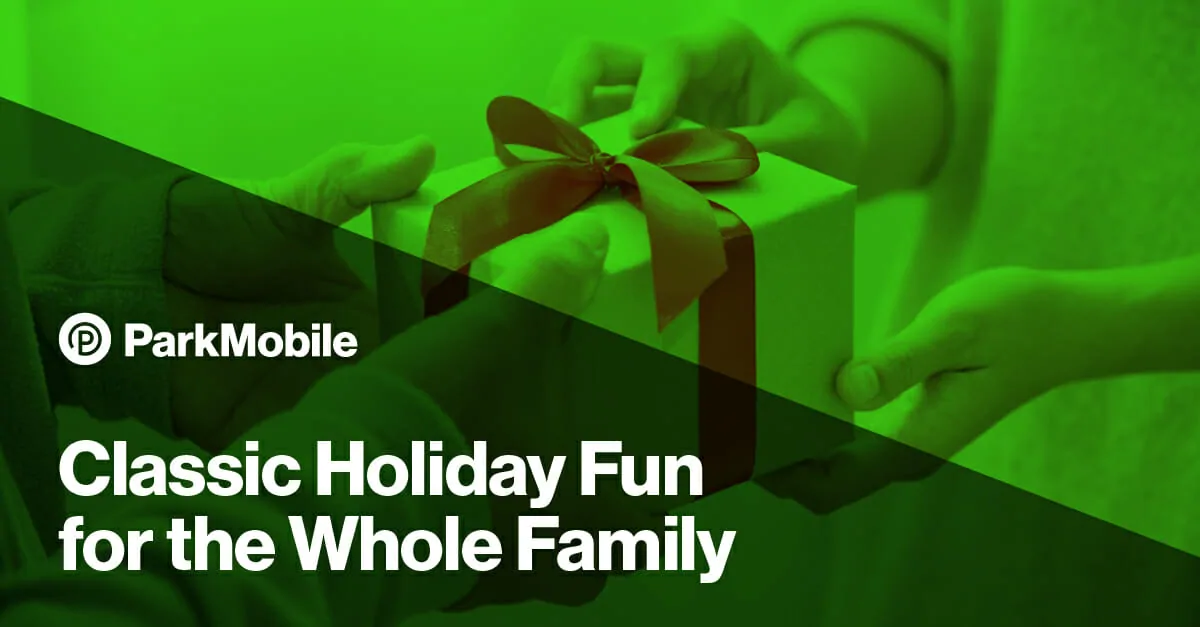 A Christmas Carol
Show Dates: Nov. 15 – Dec. 29
Houston, TX – Alley Theater
Hold your loved ones tight and get ready for a fright – the ghosts of Christmas past, present and future are coming to visit! This classic Charles Dickens story might be full of spooky moments, but it's a story of self-examination, reconciliation and personal redemption. The tale takes a more family-friendly twist in the Alley Theater production so this is a good show for the whole fam bam. By the end, you'll be saying "God bless us, everyone!" along with Tiny Tim. With parking reservations right at the theater, you'll keep the warm fuzzy feeling alive when the curtains close.
With all the hustle and bustle of the holiday season, sometimes it can be hard to focus on the true meaning of Christmas. Is it about super colossal lights and display contests? Finding the perfect tree? Getting the cast of the Christmas play to listen and stop randomly dancing around? Join Charlie Brown and his friends as they perform the iconic story of "A Charlie Brown Christmas" live on stage, and share the true spirit of the season. Holiday show parking reservations right at the Toyota Music Factory will help make this family event one to remember.
Something about the instrumental, up-tempo version of "Carol of the Bells" by Mannheim Steamroller just seems to bring the feel of Christmas alive in a special way that is hard to explain and even harder to replicate. For 35 years now, the Christmas music of Mannheim Steamroller has been providing a musical soundtrack for the season. Let the joy and excitement of this talented group carry you through the Christmas season and into the New Year; check out their show in person and experience their music on a whole other level. Just like with the Charlie Brown show, you can make your holiday show parking reservations right at the venue so you can [steam]roll right on home after the concert.