When you think "House of Blues" you probably think Chicago. Visions of Jake and Elwood Blues might pop into your head – going on a "mission from God" to help save an orphanage, escaping all manner of crazy situations, driving through a mall to escape the police, and generally causing mayhem for all the right reasons. Dan Aykroyd (aka Elwood) did indeed help found the House of Blues, along with John Belushi's (aka Jake's) brother Jim Belushi, but the first location was actually in Cambridge, Massachusetts. A chain was born, and Boston's House of Blues opened for concerts, food, nightlife and "Gospel Brunch" on Sundays – complete with gospel music, waffles, and waving napkins!
If you've got the winter blues, let the Boston House of Blues give you something to look forward to with their epic entertainment lineup. We'll help you find parking at the House of Blues so all you have to do is show up and enjoy true greatness.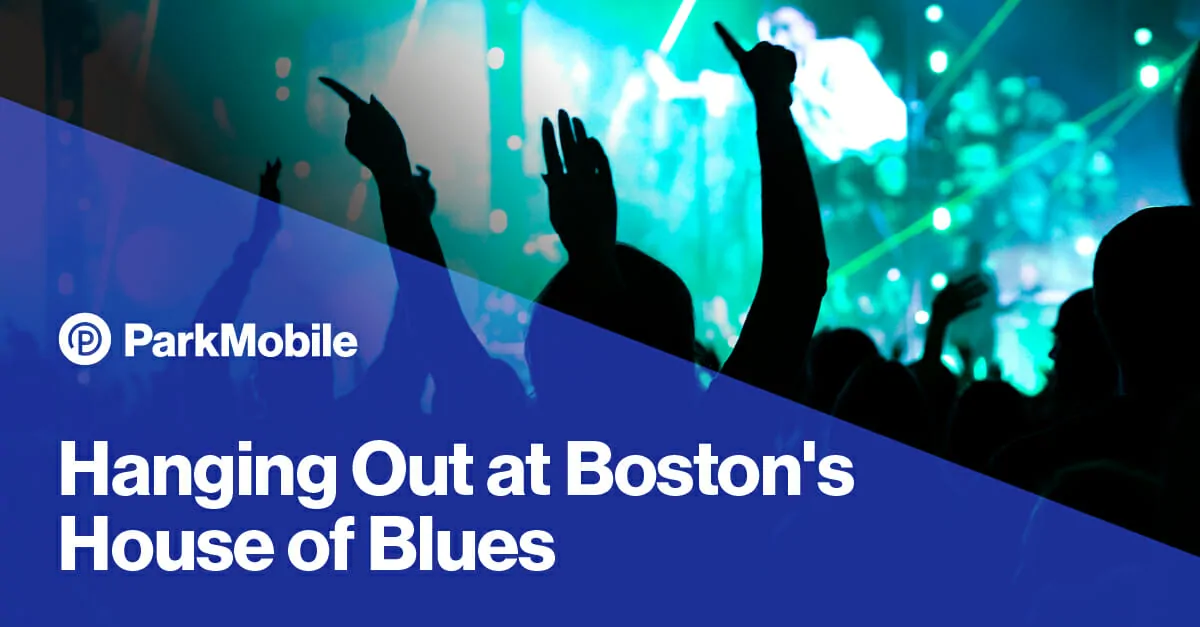 House of Blues Presents: Grace Potter
Show Date: Jan 31st
Grace Potter is a singer-songwriter who showcases her talents on multiple instruments and whose soulful voice could squeeze tears out of stone. She might just squeeze tears out of you with songs like "Big White Gates" and "Release" but she'll bring you to your feet with "Back to Me". Before the show, fuel yourself up for all the emotional highs and lows with a juicy burger from the HOB restaurant; after the show, keep the fun going and relive all the concert highlights with your friends at the Foundation Room lounge. And since you can stash your ride on-site with ParkMobile, you'll be guaranteed to find parking at the House of Blues – simply make reservations ahead of time to secure your spot. #noparkingblues
House of Blues Presents: Dropkick Murphys
Show Dates: March 14, 15 & 17
What better way to celebrate St. Patty's Day than rocking out with Celtic punk band Dropkick Murphys in the Irish American heartland of Boston? This is a band that pulls no punches, holds nothing back and gets the crowd rowdy with songs like "Going Out In Style", "The Boys Are Back" and "Rose Tattoo." Lift a pint to the fighting Irish spirit and you'll be singing right along to "I'm Shipping Up to Boston." Since you can find parking at the House of Blues you'll be able to have a rousing good time and rest easy knowing your car is stowed away safely. #toastresponsibly #parkdontdrive
Out and About and Back Again
No matter what show you see at the House of Blues, why not make a full day of it so you can really get a taste of Boston? Fenway Park is right across the street – snap some selfies at the home of the legendary Boston Red Sox. If you read our blog on parking for Elton John's Farewell Yellow Brick Road tour, you'll know that walking the Freedom Trail is a great way to see historic sites like Bunker Hill, Paul Revere's house and Faneuil Hall. You can make your way there by catching the T (Boston's subway) very close to Fenway Park, then hopping on a bus, so there's no need to drive all over looking for parking. Simply find parking at the House of Blues on your handy dandy ParkMobile app and the town is your oyster (or maybe your Boston cream pie).