Best. Year. Ever.
As we dive into 2022, we first need to applaud ourselves for an incredibly successful 2021 for ParkMobile. We rebounded strong from the initial impacts of COVID-19, setting new records for user growth, transaction volume, and revenue, all while expanding service into hundreds of new locations. Now, let's look back at our record-breaking year.
Our Network Expands to 30 Million Users
To close out the year, ParkMobile hit the 30 million user milestone, a celebrated accomplishment. In 2021, we increased new users by over 111% compared to 2020, adding 8.8 million accounts throughout the year. That's more users that we did during our first nine years in business! It took us nearly five years to acquire our first million users, and now we average a million new users approximately every 30 days.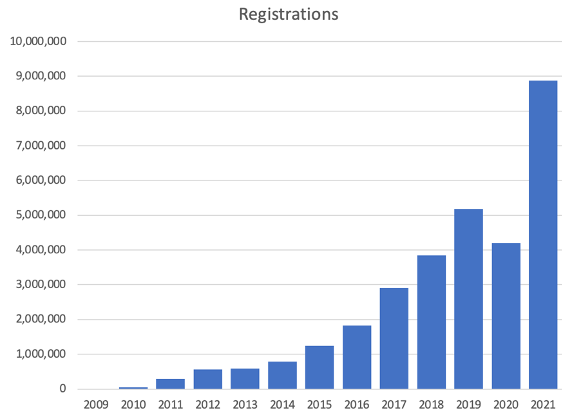 More Locations 🤝 More Transactions
In 2021, we launched our services in over 200 new locations, including our first Puerto Rico location, at the Distrito T-Mobile entertainment district. We continued to see rapid expansion in cities, universities, and parking facilities.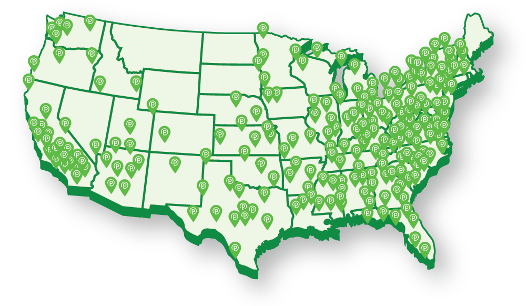 With more locations, comes more transactions. In the second half of 2021, we processed over 10.6 million parking transactions every month. In 2021, our paid transactions, were up 72% over last year, and 17% over 2019. This year we'll hit the 500 million lifetime transactions milestone. Mark our word.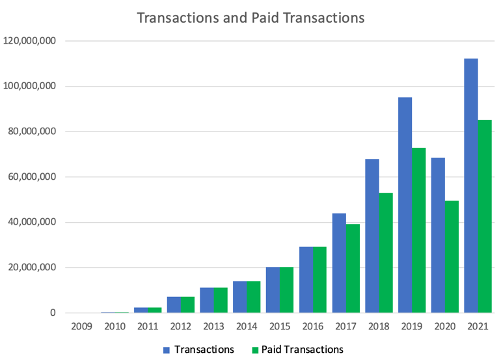 All these transactions accounted for almost 650 million minutes, or just under 30,000 years of parking.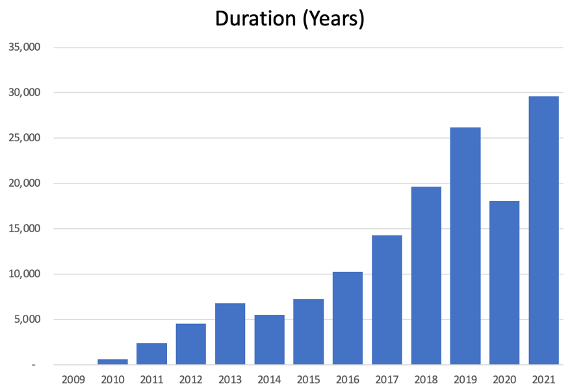 Seamless is Our Middle Name
We strive to make the ParkMobile experience as easy as possible for all users and last year we introduced three new product innovations that do just that.
Guest Checkout: We launched a new web app with a guest checkout option that allows a user to pay for parking without having to download the full-featured mobile app or create an account.
Google & Apple Pay: We made it easier to create a ParkMobile account by allowing people to sign up using their Google or Apple credentials.
Google Maps Integration: We expanded into more locations with Google Pay direct payment option in Google Maps. The integration with Google Pay enables users to pay for parking in over 350 cities across the U.S. without needing to download a separate parking app or create a ParkMobile account.
Here's to Us
In 2021, ParkMobile was recognized for multiple local and national awards. We are grateful for all our team members who have helped contribute to our success and recognition. Check out some of this year's top wins:
Atlanta Business Chronicle's CFO of the Year
International Parking & Mobility Institute (IPMI) Marketing Award
National Parking Association's (NPA) 40 Under 40
Stevie Award for IT Department of the Year
Technology Association of Georgia's (TAG) IT Leader of the Year
Last, but certainly not least, ParkMobile was acquired in June 2021 by EasyPark Group, based out of Sweden. Over the second half of the year, we participated in company-wide events, including learning exercises and virtual celebrations, and even got to host the EasyPark team for a week at our Atlanta headquarters.
Driving Away from 2021 Proud
As we gear up for another successful year, we must thank our consistent users, new friends, and supplier partners for helping us achieve and surpass our goals in 2021. Thank you for your constant support of our product. We look forward to continuing to serve you for many years to come. Happy New Year!