Miami Beach, Florida, is not just a destination; it's a vibrant mosaic of sun-soaked beaches, art deco architecture, and a nightlife that pulsates with energy. While it's often associated with summer fun, the winter months offer a unique charm to this tropical paradise. Let's embark on a journey through the heart of Miami Beach, exploring popular activities, delectable dining options, and winter-specific delights that make this city a must-visit during the colder season.
Exploring the Shore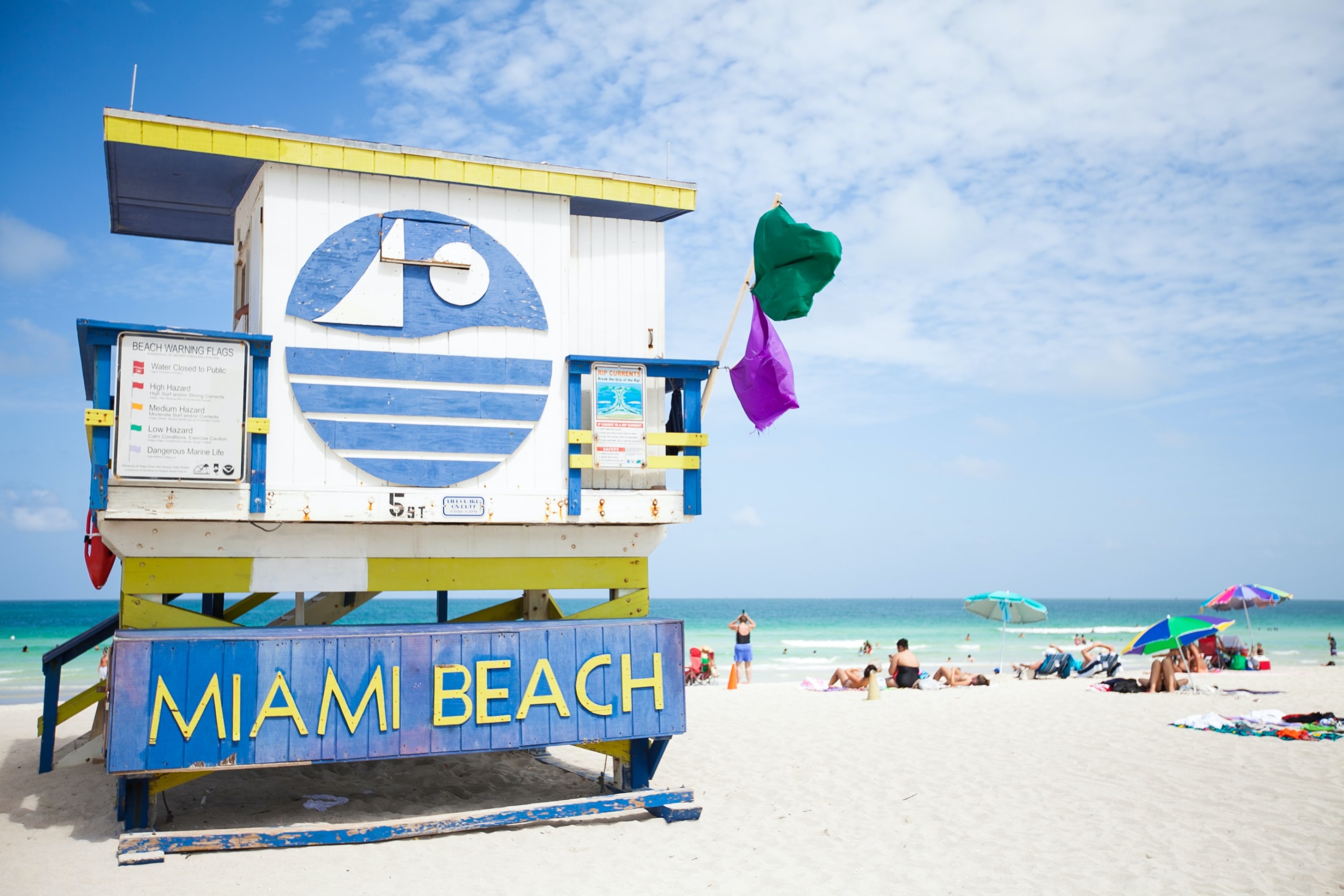 Miami Beach is renowned for its pristine sandy shores, and a winter visit provides a more relaxed atmosphere to enjoy the beaches without the intense heat. Take a leisurely stroll along South Beach, where the iconic pastel-colored lifeguard stands stand as sentinels against the azure sky. The gentle breeze and fewer crowds create an ideal setting for beachcombing or simply basking in the sun. If you're feeling adventurous, try paddleboarding or jet skiing, which are not only exhilarating but also offer a unique perspective of the city's skyline.
Culinary Delights
Miami Beach is a gastronomic haven, offering a diverse range of culinary experiences. Begin your day with a sumptuous breakfast at Big Pink, a local favorite known for its oversized portions and eclectic menu. From pancakes the size of dinner plates to creative omelets, this retro-inspired diner sets the perfect tone for a day of exploration.
For lunch, venture into the heart of the Art Deco district and indulge in the vibrant flavors of Cuban cuisine at Puerto Sagua. Their traditional Cuban sandwiches and ropa vieja (shredded beef) are culinary masterpieces that reflect the city's rich cultural tapestry.
As the sun sets, head to Joe's Stone Crab for a quintessential Miami Beach dining experience. Renowned for its seafood, especially the world-famous stone crab claws, Joe's offers a sophisticated yet relaxed ambiance. Make sure to reserve a table in advance, as this iconic restaurant is a favorite among both locals and tourists.
Art Deco Delights
Miami Beach is a living museum of Art Deco architecture. The historic district along Ocean Drive boasts a stunning collection of pastel-hued buildings that transport you back to the glamour of the 1930s and 1940s. Join a guided walking tour to unravel the stories behind these architectural gems, or simply wander at your own pace, capturing the intricate details and vibrant spirit of this bygone era.

Winter Wonders
Contrary to the traditional winter wonderland associated with colder climates, Miami Beach has its own version of winter magic. During the winter months, the city hosts a series of cultural events and festivals. Art Basel Miami Beach, an annual international art fair, transforms the city into a global art hub, attracting artists, collectors, and enthusiasts from around the world. The juxtaposition of contemporary art against the backdrop of historic Art Deco architecture creates a visually stunning and intellectually stimulating experience.
For those seeking a more active winter adventure, consider ice skating at the Faena Forum. This unique outdoor ice skating rink, set against the backdrop of the city's skyline, brings a touch of winter to the tropical setting.
Nightlife Extravaganza
As the night falls, Miami Beach comes alive with a pulsating nightlife. Explore the vibrant bars and clubs along Ocean Drive or venture into the trendy Miami neighborhoods like Wynwood or Brickell for a more eclectic scene. Live music, beachfront parties, and rooftop lounges offer a diverse array of choices for those looking to dance the night away or enjoy a more relaxed evening under the stars.
Miami Beach, with its blend of sun-soaked days and vibrant nights, offers an enchanting winter escape. From leisurely strolls along the iconic beaches to savoring culinary delights in Art Deco surroundings, the city captivates visitors with its unique charm. Embrace the magic of Miami Beach during the winter months, where the city's energy and warmth create an unforgettable experience that transcends the typical winter getaway.