Fall is officially in full swing and by now you might be past the initial excitement of sweaters, pumpkin spice lattés and crunching leaves. Maybe you're even having serious summer withdrawals. Thankfully, there's a place right here in America where summer is pretty much year-round, the palm trees sway over sandy beaches and the air is filled with the scent of coconut tanning oil. Welcome to Miami! Pack up your swimsuit, sunglasses and flip flops and we'll help you find the best public parking in Miami Beach so you can get the most out of your sun-soaked vacay.
If you read our blog on the best app for beach parking, you'll know that we can help you park anywhere in Miami. The fun thing about Miami Beach is that it is actually its own city on an island, across Biscayne Bay from Miami proper. It literally has beaches on all sides!
Why not go a little over the top with your dream vacation? The Ritz-Carlton hotel is at the very north end of the island and has stellar waterfront views along with a luxury spa and beachfront access. Take a dip in the ocean and dry off in a private cabana, then get a massage after an alfresco lunch. So much yes. Or maybe you're thinking a little more economy on the hotel bill so you have more money for exploring, eating and shopping. Worry not – there are hotels up and down the coastline with varying prices to fit every budget.
Sand, Surf, Sun In Miami Beach
Or maybe you're all about the sand and sun, and you want to get in as many beach locations as you can cram into your trip. Here are some parks you should definitely put on your list (just plug in the locations to easily find public parking in Miami Beach.
South Pointe Park – 1 Washington Ave.: Watch the cruise ships pass by as you lay out on the sand, let the kids play in the spray park and maybe see a pelican or two landing on the breakwater.
Lummus Park Beach – Ocean Drive: Jog, rollerblade or just stroll along the waterfront path in the shade of waving palm trees. Step up your fitness game at one of the 2 outdoor gyms. Maybe get in on a beach volleyball game. If you're the active type, this park is a must-visit! #beachbody
Intracoastal Park – Collins Ave.: Aqua blue view, toes in the sand, sun for days. You asked for beach, this is your place. Pull up a lounge chair and an umbrella, give the kids sandcastle supplies and lather them up with sunscreen, grab that beach novel you've been reading, and relax.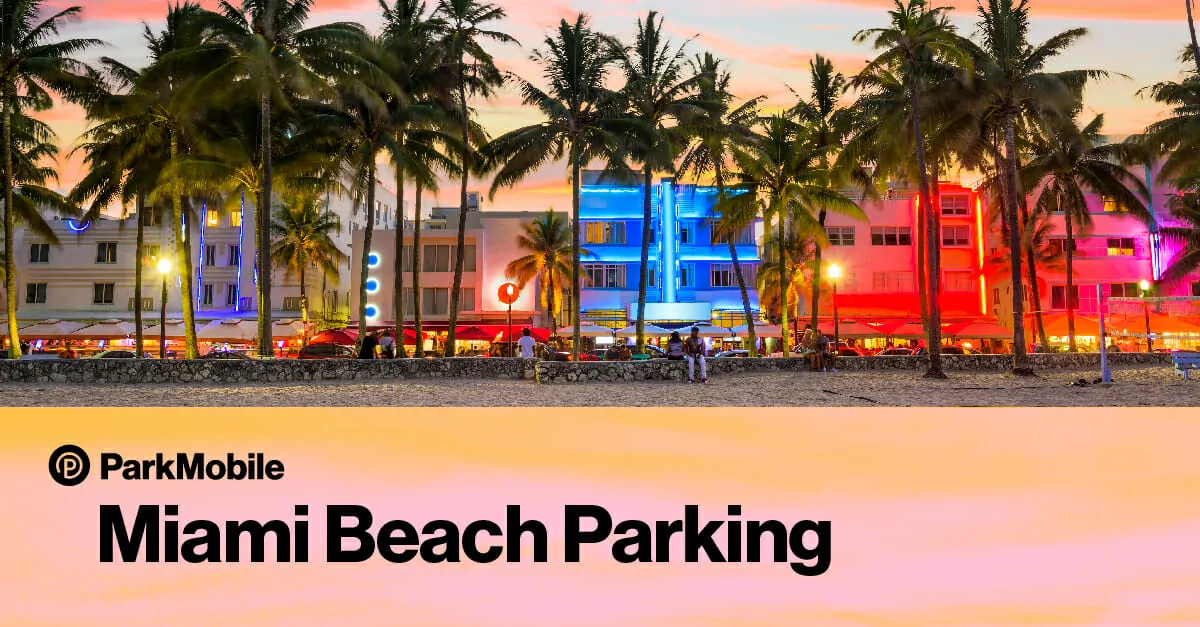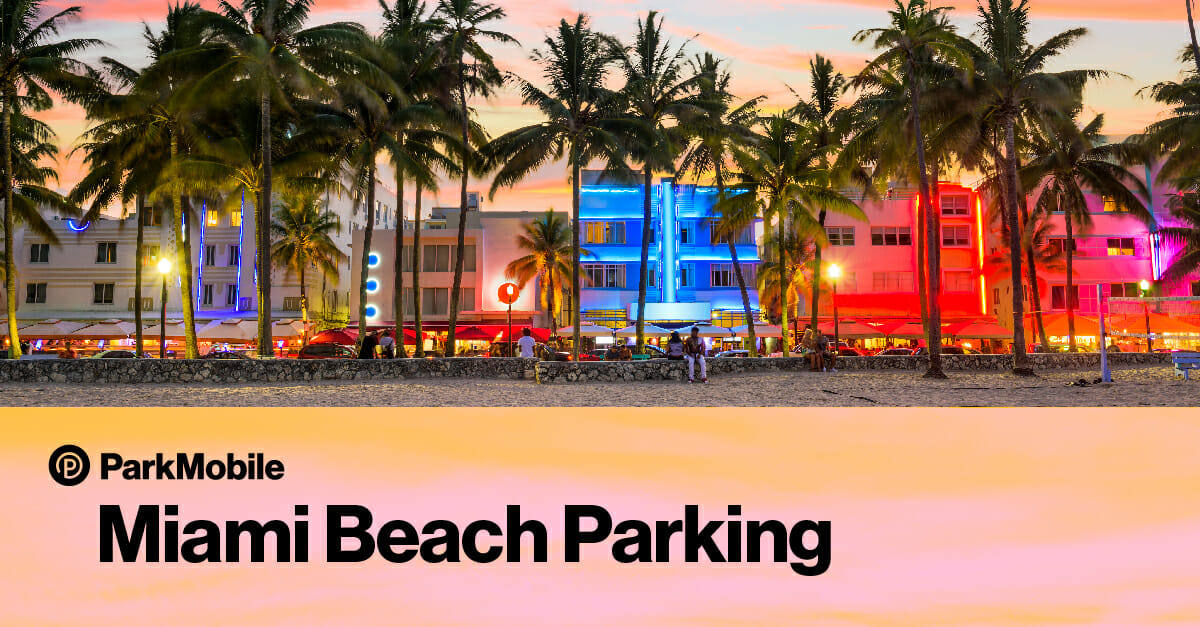 Shopping Paradise
Fancy a little shopping between beach visits? Check out Lincoln Road – located between 16th and 17th streets and extending 14 blocks from the Atlantic Ocean to Biscayne Bay. Search for those perfect shades at Sunglass Hut, score some breezy linen pants at Banana Republic, refuel with Cuban cuisine at Havana 1957 and maybe upgrade your beach footwear at Flip Flop Shop.
With so many places to explore on this fantastic, long island you'll have peace of mind knowing that ParkMobile will help you find the best place to park. You won't have to worry about plugging a meter, keeping track of the time limit and then running back to put more coins in. That's a thing of the past, friend. Just open your ParkMobile app, find your parking zone and you can pay for public parking in Miami Beach and add time right from your phone.