Now that the holidays have come and gone, you've gotten back into shape (right??) and your bank account has had a chance to recover, you might be looking for fun things to do inside where it's dry and warm. Fear not – there's a place you can go that definitely fits the bill. Care for a little full-court action, three points at the buzzer and contagious fan excitement? Or how about a rock and roll music legend who plays the piano at lightning speed, brings everyone to their feet and has them singing along with every song? Sounds about right! Look no further than Spectrum Center located in Charlotte, NC.
If you keep up with our newsroom, you might have read our article about Spectrum Center partnering with ParkMobile to offer parking reservations for events. No need to circle the block and hope you'll find a spot; just download the ParkMobile app and you'll find parking at Spectrum Center.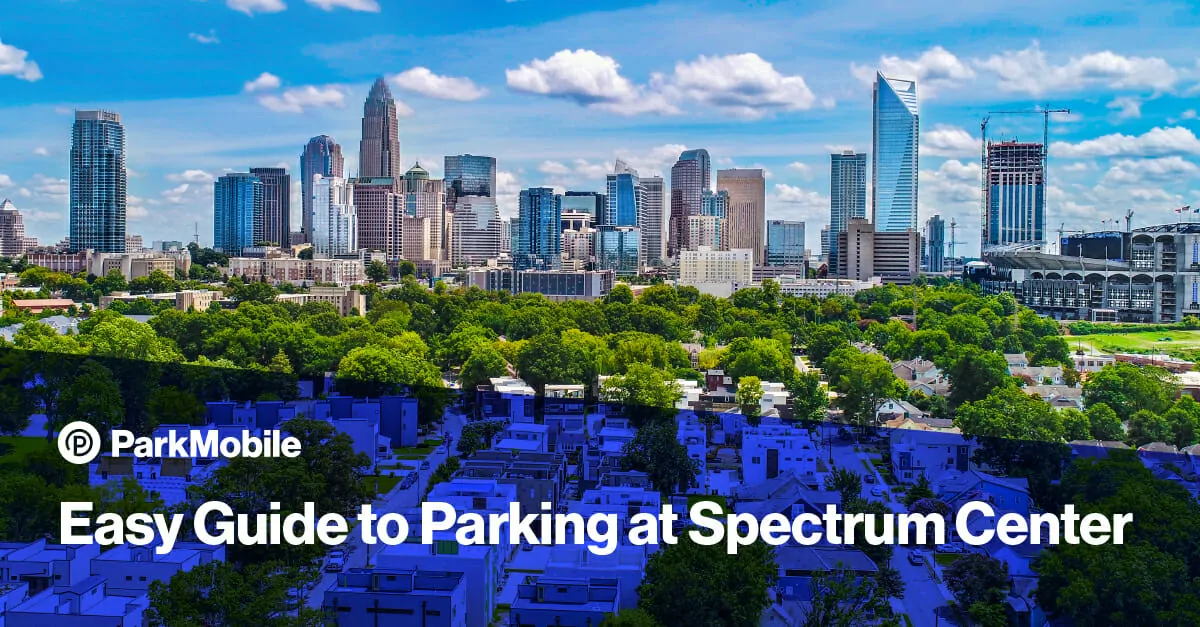 You can just hear it now – the squeak of shoes on hardwood, the thump-thump-thump of a ball being dribbled, the crowd roaring as the ball swishes through the net while the buzzer blares. There is no sport as constantly action-packed as basketball where the scores are high, the moves extraordinary and the pace always fast. And nothing can replicate the experience of watching a game in person. Find tickets on the Hornets' website, then find parking at Spectrum Center. Make a reservation to secure your spot then enjoy the game.
Show Date: April 18
Here's a fun fact about Billy Joel: as a kid, he started piano lessons at the insistence of his mom. That's right – if Mrs. Joel hadn't insisted that Billy take piano lessons, there wouldn't be a Piano Man today. Thanks, Billy's mom! This world-renowned and multi-talented musical icon actually dropped out of high school to pursue his musical career, famously saying "If I'm not going to Columbia University, I'm going to Columbia Records." Billy stayed true to his word and ended up creating Columbia's most successful album that included hits like "Always a Woman," "I'm Movin' Out" and "Just the Way You Are." Treat yourself to a concert experience you won't forget – check out Billy Joel's tour schedule and then be sure to find parking at Spectrum Center (this concert is just up the road at Bank of America Stadium but you can make reservations through the Spectrum Center site).
Show Date: March 6
Sturgill Simpson is a great example of why you should never give up on your dreams. Born in Kentucky, the first man on his mother's side of the family not to work in coal mines, Simpson struggled in school, spent time in the Navy, waited tables and even had a short career with the Union Pacific Railroad. At the encouragement of family and friends, he got serious about his "hobby" and launched a musical career that now includes a Grammy for Best Country Album. His style has been compared with Merle Haggard, but Simpson has a way of blending country and rock that is all his own. Take a look at Sturgill Simpson's tour schedule and count on us to find parking at Spectrum Center. You'll be "Living the Dream" and there'll be no need to "Brace for Impact."
Have fun planning your trip and enjoy the show!