Baseball: As American as apple pie, it's a sport that appeals to fans of all ages, from Little League kids to their kid-at-heart grandparents. It's the sounds, smells and feels of summer: the crack of the bat, fans cheering, hot dogs and ice-cold beer, warm sun, and excitement as the home team ties it up at the bottom of the ninth with bases loaded, and the last batter gets a home run!
Chances are that even if you played baseball in school, you weren't drafted into the major leagues. Have no fear; any baseball fan can be a game pro with the right advice. So read on, and let us help you make your day at the baseball park one to remember.
Pros Plan Ahead and Make MLB Parking Reservations
When you're headed to a Major League Baseball (MLB) game, you can bet on one thing: big crowds and lots of people trying to find parking. Who wants to be fighting over parking spaces, or walking forever from where they parked to make the start of the game? Not you! Do yourself a solid and download the free ParkMobile app so you can make MLB parking reservations ahead of time. Now that's what we like to call #winning!

Root, Root, Root for the Home Team
The brilliant thing about baseball is that there are 162 games per season (versus football, which has only 16), so you have lots of lineups to choose from. Look up your team's schedule online and find a home game (or 2) that matches with the white space on your calendar. Now comes the fun part – picking your seats. How to choose?
Let's break down a few options:
Right behind the dugout, lower level: This is the heart of the action! Get a close-up view of the batter sending a ball soaring out of the park, and maybe even get a game ball tossed to you (they do that for the first few rows).
­Lower concourse, upper seats (100 level ): This is a great option if you still want a stellar view but want to save more of your money for all the other fun things that come with a ballgame (Get your hot dogs here! Get your Cracker Jack!).
Lower concourse seats, down the foul line: These seats will save you money, my friend. They aren't as close to the action, but you'll still be able to see the game for a fraction of what the closer seats would cost. If you're planning to see multiple games in the year, or you're bringing the fam bam, this is a great option!
Outfield: Okay, so why would you sit so far away from the infield? One word: homerun. Just think of the heart-pounding excitement as that ball comes flying and you leap into the air . . . and catch it! These seats are economical, and even though you might not be close enough to hear the bat crack, you can have just as much fun.
So now you've picked your seats and bought your tickets. You have your game day set, so you can proceed to make MLB parking reservations. Check and check!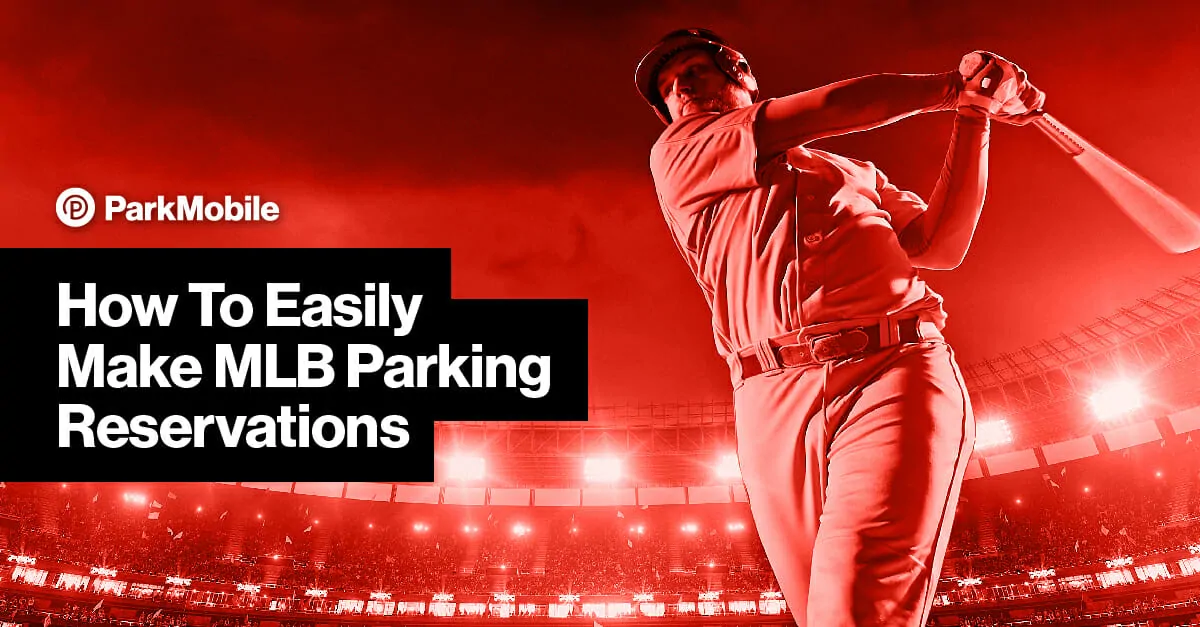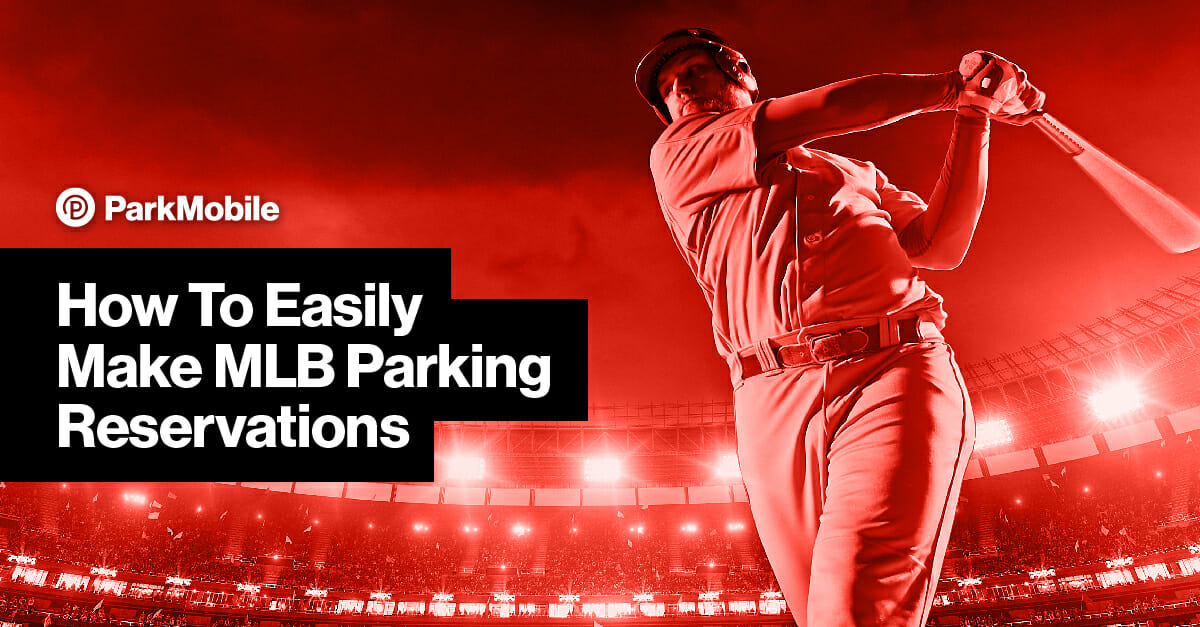 All Dressed Up and Someplace to Go
As a game pro, you'll definitely need to dress the part. You can go low-key and just get a t-shirt with your team's logo on it, or go full-fan and wear your fave player's jersey, a team cap, matching face paint and maybe even a baseball glove (okay – so that might be a little OTT). Whatever your choice, be sure to shop before you go to the game, unless you relish overspending on merch at the vendors in and around the stadium. Be a pro, and save money for the game! (Hey Yankees fans – if you want to go shopping for your game gear in the Big Apple, check out how to save time and money on New York parking.)
Major League Food
Plan on coming to the game with a full wallet and an empty stomach. If you throw a ball anywhere in the park, you'll hit either a food stand or a person selling food and bevvies. There are so many options, even for vegetarians and people with gluten-free diets. Here are a few things to tempt your palate:
Boom Stick: 24-inch hotdog with jalapenos, cheese and other gut-busting toppings (Texas Rangers, Globe Life Park)
Freddy Fender Dog: A new trick with an old dog – chorizo sausage deep fried in a tortilla with toppings that include tequila-braised onions and pico (Houston Astros – Minute Maid Park)
Mac and Cheese Dog: While it's not just for kids, it is a sure-fire favorite with the littles – a hot dog smothered in mac 'n cheese and crab meat. Whaaaat? You won't be hungry after eating one of those, that's for sure. (Baltimore Orioles, Camden Yards)
Holland Hot Tot'chos: Who would think to put tater tots with nacho toppings? A genius, that's who. They come topped with a choice of meat, jalapenos, Buffalo sauce, and spicy queso.  (Texas Rangers, Globe Life Park)
Ice Cream in a Helmet: Many parks sell ice cream in a novelty souvenir helmet with the home team logo. Puts a new spin on brain freeze!
You're probably reading through this list (just a small fraction of all the mouthwatering temptations available at MLB parks), and thinking a road trip to one of those places just might be in order! Maybe see an away game at the stadium of food choice, and time it when your home team is there. If that's the case, read up on road tripping essentials before heading out, and be sure to make your MLB parking reservations in advance.
Have a blast at the game! And remember, ParkMobile has you covered for your parking peace of mind.