The Texas A&M University Aggies play their home football games at Kyle Field. This stadium was first built in 1927 with a capacity of 32,890 guests. Kyle Field has grown since its first games with five expansions between 1953 and 2015. The 2015 renovations elevated Kyle Field's fan experience with new scoreboards, picturesque walkways, and upgraded concourse facilities. The stadium held up to 102,733 fans during the 2018 college football season, making it the largest seated-capacity stadium in Texas. Texas A&M University uses the stadium for high school football games and camps in addition to college football games. Kyle Field is centrally located on the university's main campus, allowing visitors to look at nearby attractions like the Bush Library and the Blue Bell Park baseball stadium.
Kyle Field is also known as the Home of the 12th Man due to the power of fan noise that comes from opposing teams. The Bernard C. Richardson Zone in the stadium's north end is a four-level seating area that makes it look like fans are on top of the field. Texas A&M University honored the war hymn sung by football fans with a statue placed outside of the stadium in 2014. The stadium's rich history is captured in the Reveille memorial area for past mascots, the three-story Hall of Champions, and the Presidential Lounge with paintings of the university's past presidents.
Parking Options at Kyle Field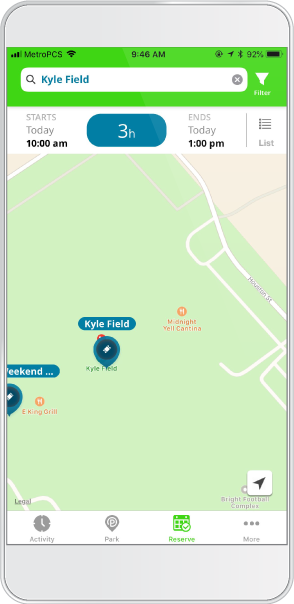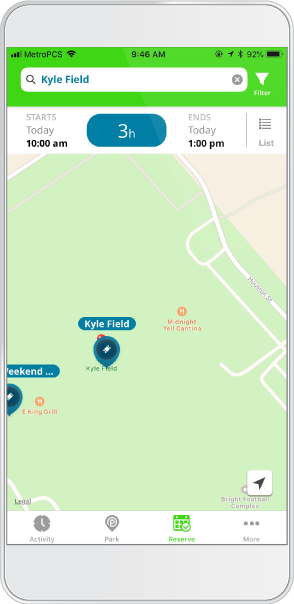 Texas A&M University uses ParkMobile to facilitate reserved parking for Aggies football games. Parking spots at the West Campus Garage and the 100a-100g lots are available for events starting at $6.50 per spot. The university also offers reserved parking at the Cain Garage and the University Center Garage starting at $12 per spot. These spots can be reserved by anyone attending a Kyle Field event, whether a season ticket holder or a first-time visitor. Additional parking may be available through ParkMobile for select games.
University alumni, season ticket holders, and late arrivers can access additional parking options. The university maintains 19 parking lots and structures for 12th Man parking permit holders. Other permit holders can park at the West Campus Garage but are restricted to levels 5 and up during Aggies football games. There are non-reservation spots at the Bush Library, Bonfire Memorial, Northside Garage, and on Agronomy Road available each game day. These spots are available on a first-come, first-serve basis, starting at $20.
Visitors to Kyle Field have several options if they want to reach the stadium from off-campus parking locations. The Get to the Grid shuttle connects tailgaters at Momentum Plaza to the university campus at no cost. Tailgaters can hop on the shuttle starting 3.5 hours prior to each game and head back until 90 minutes after the final whistle. The Downtown Bryan Gameday Shuttle is a free shuttle service between the city's public library and Kyle Field. This shuttle picks up passengers starting three hours before kickoff and operates an additional 90 minutes after each game. Texas A&M University also offers five dedicated pick-up locations for rideshare services like Lyft and Uber, including Lot30e and Reed Arena.
Reserve Parking for Your Event with ParkMobile
ParkMobile helps visitors to Kyle Field locate and reserve parking before they head to Aggies games. The parkmobile.io website or the ParkMobile app allows visitors to review parking options for every scheduled event at the stadium in advance. When you select the appropriate event, you can see every advance parking option alongside the reservation cost. You can also review location details, including whether the spot is covered or not or how far the parking spot is from the stadium. ParkMobile allows you to select, pay for, and reserve your preferred spot with a few taps using the mobile app or online. Simplify your gameday experience at Kyle Field by reserving your parking spot in advance with ParkMobile.