Ready for an undersea adventure without suiting up in scuba gear? The New England Aquarium on Boston's Central Wharf offers more than a dozen exhibits that feature over 2,000 marine animals. See amazing sea creatures in recreated natural habitats. Gently stroke docile rays, sharks and other animals in touch tanks. Get a close-up look at rare or dangerous marine animals on the giant screen at the Aquarium's Simons IMAX theater, which will transport you to oceans around the world. And if you want to go out on the water to see whales and other marine life, the Aquarium operates Whale Watch boat tours from April through October.
The Aquarium has more than 1.3 million visitors a year, but you don't have to worry about finding a parking spot in busy downtown Boston. ParkMobile has you covered with New England Aquarium parking reservations to make sure your visit is smooth sailing.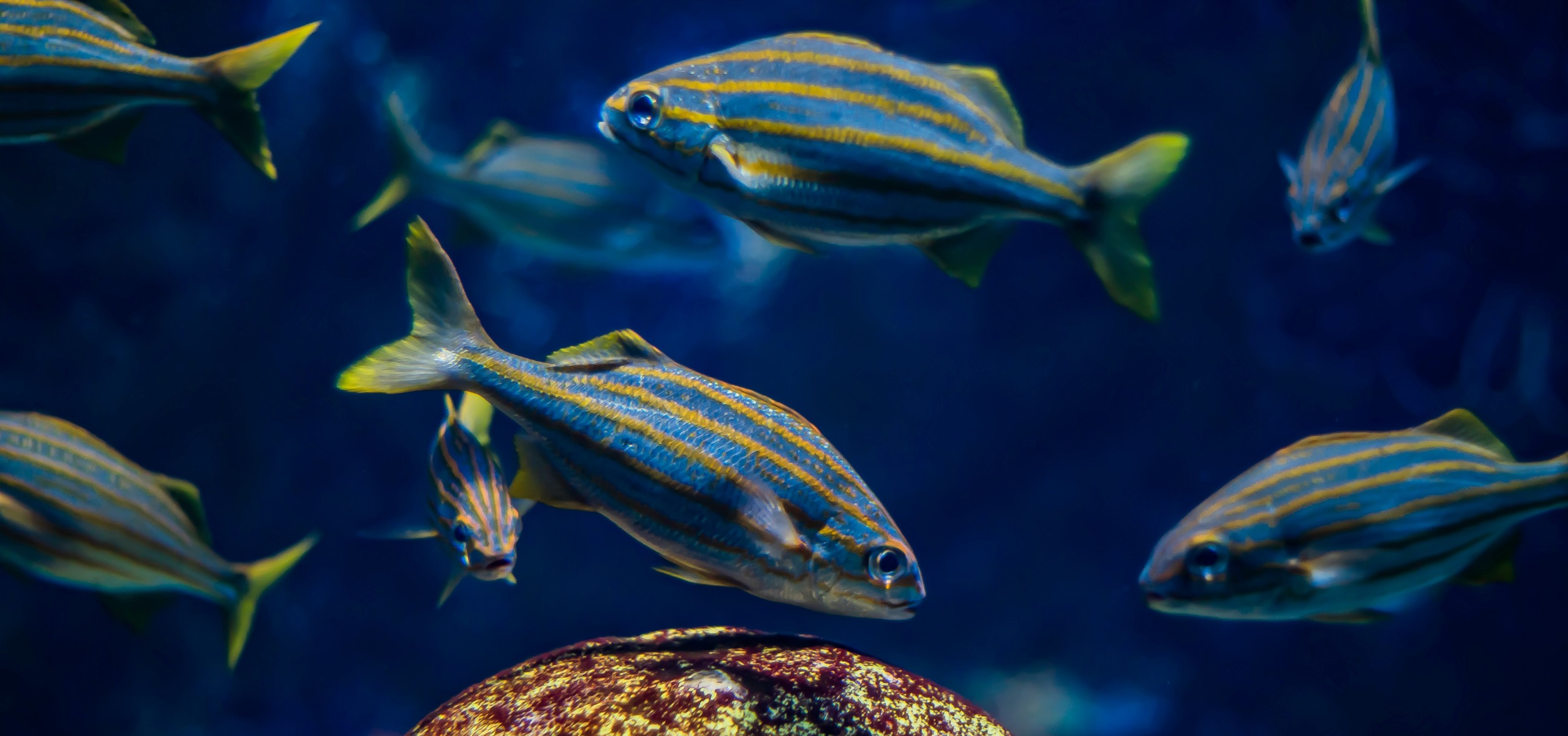 New England Aquarium Parking Options
Located at 1 Central Wharf in Boston, Massachusetts, the New England Aquarium, commonly known as the Boston Aquarium, is situated in the city's downtown waterfront area. The aquarium does not have its own parking facility, but plenty of parking is available within easy walking distance. The parking facilities closest to the Boston Aquarium are:
Harbor Garage, 266 Atlantic (one-tenth of a mile from the aquarium)
Rowes Wharf, 30 Rowes Wharf (two-tenths of a mile from the aquarium)
75 State St. (two-tenths of a mile from the aquarium)
Garage at Post Office Square, 112 Congress St. (two-tenths of a mile from the aquarium)
International Place Garage, 55 Purchase St. (two-tenths of a mile from the aquarium)
New England Aquarium parking rates
Depending on which facility you choose, parking ranges from about $18 in the downtown area to about $40 for facilities closer to the Aquarium. Metered on-street parking costs $2 per hour.
Alternative parking options
If you're willing to walk a bit farther and want to save a few bucks, these parking services operate a variety of garages and lots reasonably close to the Central Wharf area:
60 State Street Garage, 22 Merchants Row
Dock Square Parking, 20 Clinton St.
125 High Street Garage, 115 Purchase St.
LAZ Parking, 20 Pearl St.
Icon Parking, 500 Atlantic Avenue
Street parking in the crowded Central Harbor area can be very difficult to find, and the rules may be confusing for visitors. Many metered spots in the downtown area have a two-hour limit. To save time and avoid frustration or a parking ticket, you may be better off parking in a lot or garage.
Public Transportation to the New England Aquarium
If you plan to travel to the Boston aquarium via public transportation, you have several options:
MBTA Subway:
Blue Line: The Boston Aquarium has its own stop at the corner of State and Atlantic.
Orange Line: The aquarium is a short walk from the State Street stop.
Green Line: The aquarium is a short walk from the Haymarket stop.
Red Line: The aquarium is a short walk from the South Station stop.
MTBA Bus:
The 4 Bus stops on Atlantic Street at Milk Street, right in front of the aquarium.
Ferry:
The Charlestown Ferry docks at Long Wharf (South), right beside the New England Aquarium.
New England Aquarium Parking FAQs
We get it. Parking can be a headache. To make things even easier on you, we've brought together answers to a few commonly asked questions about parking for the New England Aquarium.
Can you park at the Boston Aquarium?
The Aquarium is situated on a wharf and does not have a parking lot. There are garages and lots nearby.
Can I bring water into the New England Aquarium?
Drinks, food and gum are prohibited in the exhibition areas. You can bring beverages and food into the Aquarium, but they must be consumed in the picnic area. Check here for other prohibited items.
How much time do you need at the New England Aquarium?
You should expect to take about 2 hours, depending on the size and ages of your group. That will give you enough time to explore the exhibits. Plan on spending more time if you plan to watch an IMAX film (45 minutes) or take a whale watch tour (3-4 hours).
Reserve Your Spot with ParkMobile Today
For a stress-free experience that lets you focus on enjoying your visit to the Aquarium, consider reserving your New England Aquarium parking ahead of time with the ParkMobile App. It's the smartest way to snag a great deal and eliminate the headache of searching for a parking spot near Central Wharf.