San Francisco is one of the most naturally beautiful cities in the country. With flawless weather, an amazing food and restaurant scene, and plenty of stunning natural scenery in the surrounding area, it's no wonder so many people make a point of visiting the city every year. The only problem is, with so much to do, it can be hard to decide where to start.
To make things a little bit easier for you, we've brought together this list of our top five things to do in San Francisco. From museums and bridges to island prisons, parks, and some of the best food destinations you'll ever find, we've got you covered.
Walk Across the Famous Golden Gate Bridge
The Golden Gate Bridge might just be the most iconic tourist destination in the entire city. Since 1937, it's been a gorgeous part of San Francisco's cityscape, ferrying commuters between San Francisco Bay and Marin County, appearing in countless photographs — and even starring in a few movies! But it's not just about taking a look at the bridge, which has often been called one of the wonders of the modern world.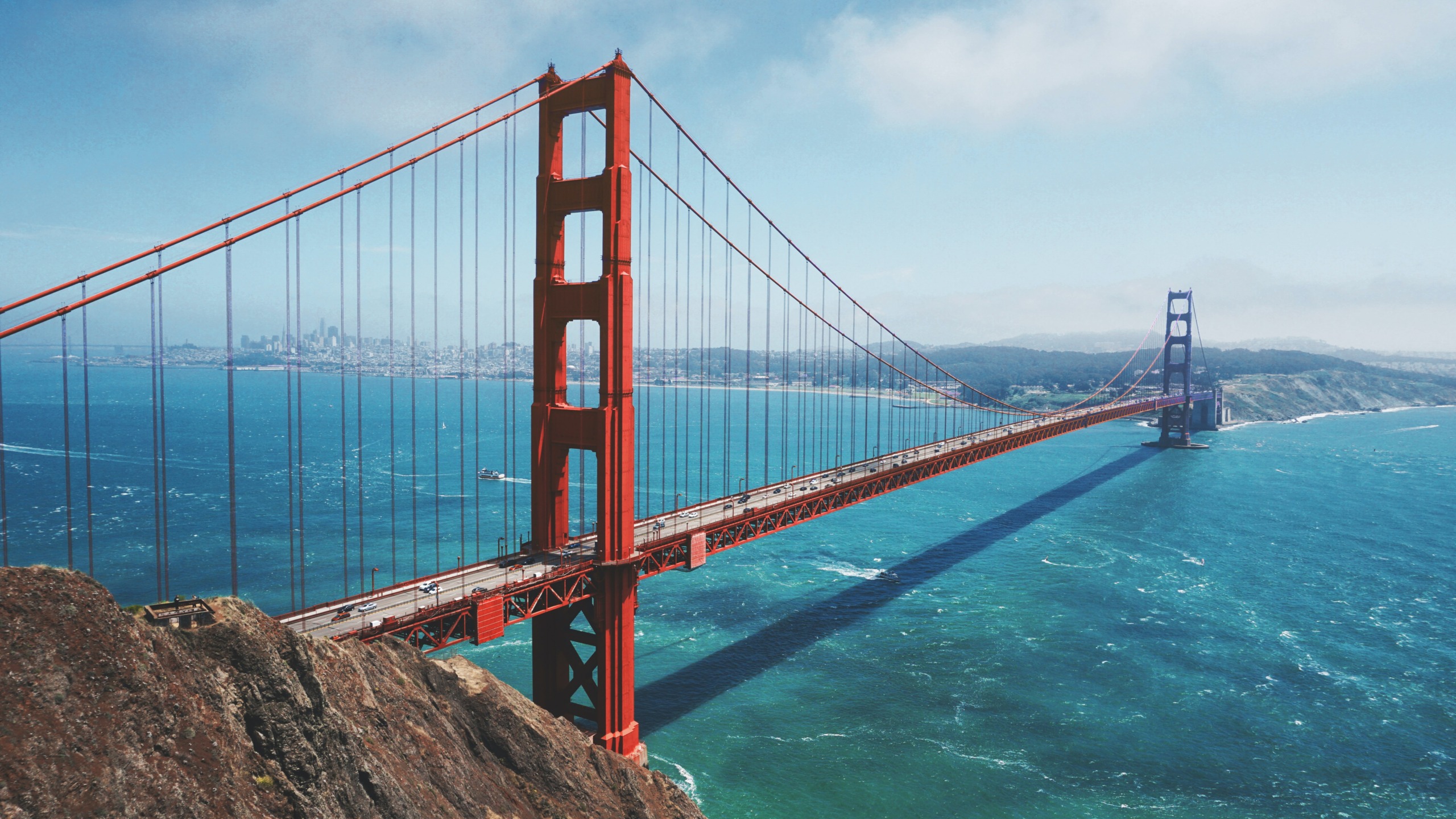 In other words, you can get up close and personal with the bridge, whether that means checking out Golden Gate Park, which boasts more than 1,000 acres of green space, or walking across the bridge itself. There are tons of activities to do in the area, though it's hard to beat the walk — you'll be far above the bay and will have access to some of the best views of the city you can get anywhere.
Explore San Francisco's Museum Of Modern Art
If you're in the mood for seeing some art, you can't miss San Francisco's Museum of Modern Art. Founded in 1935, SFMOMA was the first museum on the West Coast to focus exclusively on artworks from the 20th century, and today it boasts a collection of nearly 30,000 works, including sculptures, paintings, photographs, and more.
The museum is within walking distance of Union Square and has seven floors of exhibitions and galleries to explore — plus, you'll get some incredible views of the city from the upper floors! There are always new exhibits popping up, though the permanent collection is well worth your time anyway. With works by Henri Matisse, including the famous Femme au chapeau, as well as Georgia O'Keeffe, Frida Kahlo, Andy Warhol, and many more, you're bound to find something that takes your breath away.
Stroll Through Pier 39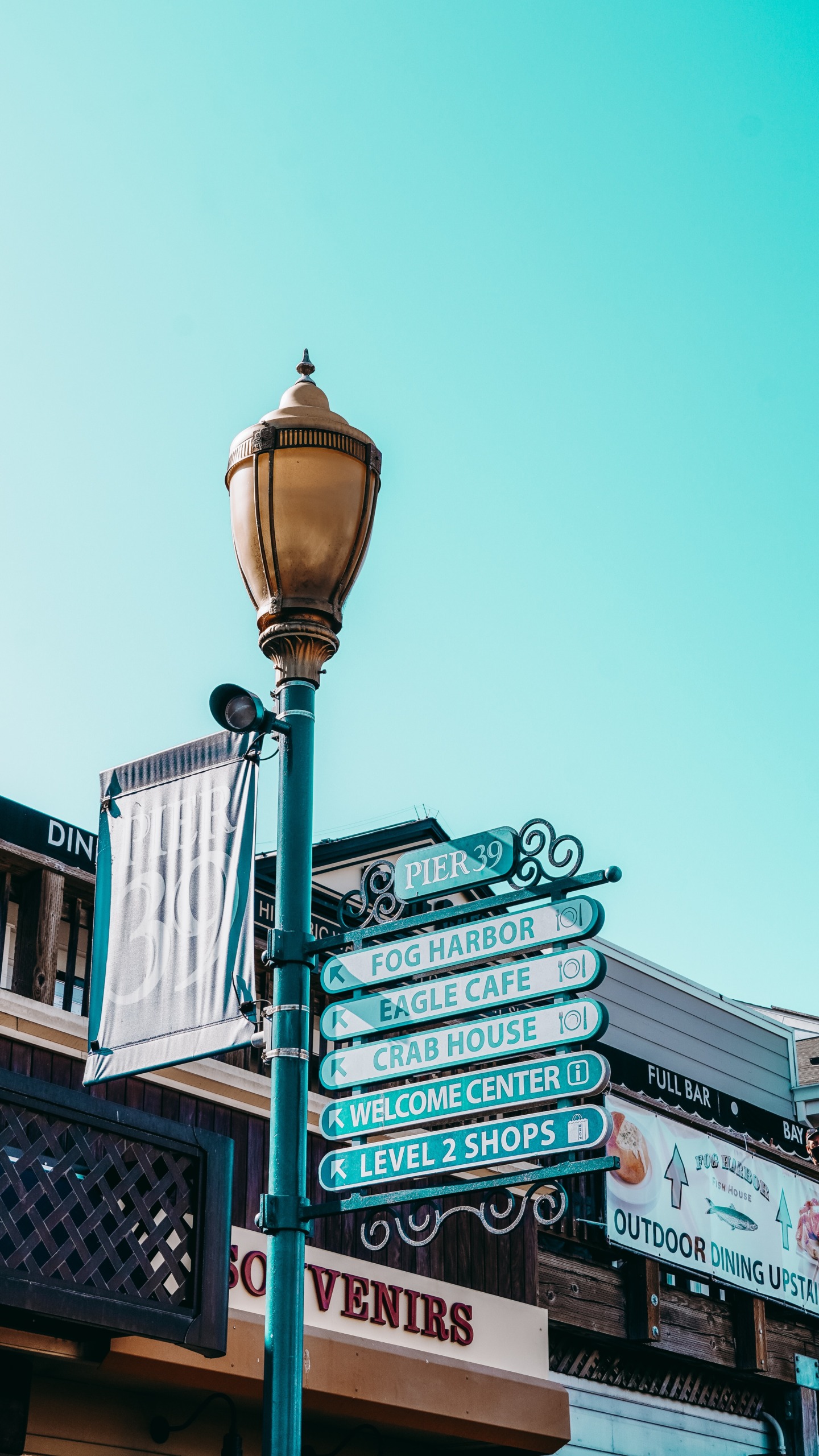 Located right on San Francisco's historic waterfront, PIER 39 is one of the city's most popular tourist attractions. A sprawling shopping center filled with shops, restaurants, an aquarium, a video arcade, and rides and attractions — including the chance to see live sea lions in the bay — PIER 39 also offers some of the best views in the city. As you walk around, you'll catch glimpses of the Golden Gate Bridge, the city's iconic skyline, and even Alcatraz Island.
The food here's incredible, from fresh California wines to coastal classics like chowder bowls, succulent crab, and much, much more. After you've dined, hit the Aquarium of the Bay for some family-friendly fun, or hop on the Bay Plunge for something a little more exciting. You could spend a few hours here, or your whole day!
Tour Alcatraz Island
Just a mile and a half off the coast of San Francisco you'll find maybe the most famous prison in the world. Alcatraz Island was home to a federal prison between 1934 and 1963 that was notorious for locking up some of the most hardened criminals in the country — and for being impossible to escape. You're probably familiar with some of the criminals who stayed, including Al Capone.
Nowadays, the former military fort and prison complex is one of San Franciscos' most unique tourist destinations. There are tons of exciting things to do on the island, including a museum that walks you through the complex and rich history of the island and guided tours of the prison itself that will get you up close and personal with jail cells and more. You can also get out and about in the surrounding island and park — plus you'll have a great view looking back at the city.
The Best Downtown San Francisco Restaurants
Undeniably, one of the best things to do in San Francisco downtown is checking out the incredible dining options. You won't have any trouble finding a place that fits your mood, whether that's classic gastropub fare or a more international flavor, and you really can't go wrong. That said, we've brought together a few recommendations that you really shouldn't miss.
Wayfare Tavern
Located at 558 Sacramento Street, Wayfare Tavern will transport your taste buds back in time to the turn of the 20th century. This old-style tavern is about as authentic as American cuisine gets, with a menu that boasts organic fried chicken, an 8-ounce Bavette Steak, baked macaroni and cheese, and much more. It's comfort food with a rustic twist — and don't forget the classic, Victorian-era cocktails!
The space itself is pretty fantastic. Designed to be as historically accurate as possible, eating at the Wayfare Tavern feels like entering a parlor room or smoking lounge from the turn of the century. With an open kitchen and a library space with a billiards table that anyone can use, the atmosphere here is pretty unique and pretty fun.
Perbacco
The Italian influence in San Francisco cuisine is strong, and Perbacco is a big part of that. Located at 230 California Street in Downtown San Francisco, Perbacco is an upscale restaurant with a sleek menu of Piedmontese fare — and of course, a phenomenal list of imported wines. For an appetizer, taste the house-made salami, and if you're in the mood for a serious entree, the stuffed quail breast is to die for.
In terms of ambiance, Perbacco keeps things fresh and modern, while nodding at the area's historic past. The floor tiles are made of white Carrara marble, and there's an intimate bar vibe that harks back to the early 20th century. With two distinct areas, including one which occupies a charming mezzanine that overlooks the other, you're guaranteed to have a unique dining experience.
Lucca Delicatessen
Located at 2120 Chestnut Street, Lucca Deli has been serving up old-school Italian grub since 1929. This iconic eatery offers meaty sandwiches, phenomenal pastas, and soups for take-out. You can even grab some imported delicacies like cheeses and ravioli while you're there. Locally sourced produce and the freshest ingredients possible make every dish here, from the thickest sandwich to the lightest pasta salad, packed with flavor.
Run out of the bottom floor of a three-story apartment building dating from the 1920s, Lucca Deli is constantly crowded with customers — and it's not just people crowding the space. Salami and prosciutto dangle from the ceiling, while an impressive selection of Italian wines greet customers right when they walk in the door. You really haven't been to San Francisco until you've gone to Lucca Deli.
Downtown SanFrancisco FAQs
Still looking for information about Downtown San Francisco? We've brought together answers to a few frequently asked questions below.
What should I avoid in Downtown San Francisco?
San Francisco is generally a very safe city, and there aren't many places you need to avoid during the daytime. That said, many people recommend avoiding the Tenderloin area at night because the neighborhood has higher crime rates.
Where should I stay in Downtown San Francisco?
There are plenty of hotels in Downtown San Francisco, and you won't have trouble finding a place to stay. We'd recommend the Hyatt Regency San Francisco for its great location, gorgeous rooms, and excellent amenities.
Where should I park in Downtown San Francisco?
Parking in Downtown San Francisco can be a little stressful, which is why it makes sense to reserve a parking spot ahead of time with ParkMobile. You'll be able to pay for on-street parking or reserve a space in a garage, without stressing.