Tropicana Field, also known as The Trop, is home to the MLB's Tampa Bay Rays. Located at 1 Tropicana Drive in St. Petersburg, Florida, and with a maximum capacity of nearly 43,000, it's no wonder the stadium also hosts a number of massive entertainment events, including concerts.
Where to Park at Tropicana Field
Tropicana Field draws massive crowds, which can make finding a parking spot difficult. That's why we've created this handy guide to take the stress out of finding a spot.
Public Parking – Downtown Parking Areas
There are plenty of public parking options in the area, which are perfect if you're trying to save a few bucks. You'll likely have to walk a few minutes to get to the stadium, though usually not too far.
| | | | |
| --- | --- | --- | --- |
| Parking Facility | Location | Price | Walking Distance |
| Suntrust Garage Parking | 309 2nd Avenue South | $5.00 | 1.1 miles |
| One Progress Plaza Lot | 255 1st Avenue South | $7.00 | 1.2 miles |
| John Hopkins Middle School Lot | 701 16th Street South | $5.50 | 0.4 miles |
| McNulty Garage — Covered Parking | 175 2nd Street South | $7.50 | 1.3 miles |
Official Tropicana Field Parking Options
Tropicana Field has 14 official parking lots offering 7,000 spaces to fans on gameday. Prices will vary depending on the game and the lot, though you'll typically pay between $15 and $30. In general, it's a good idea to reserve a parking spot ahead of time with ParkMobile.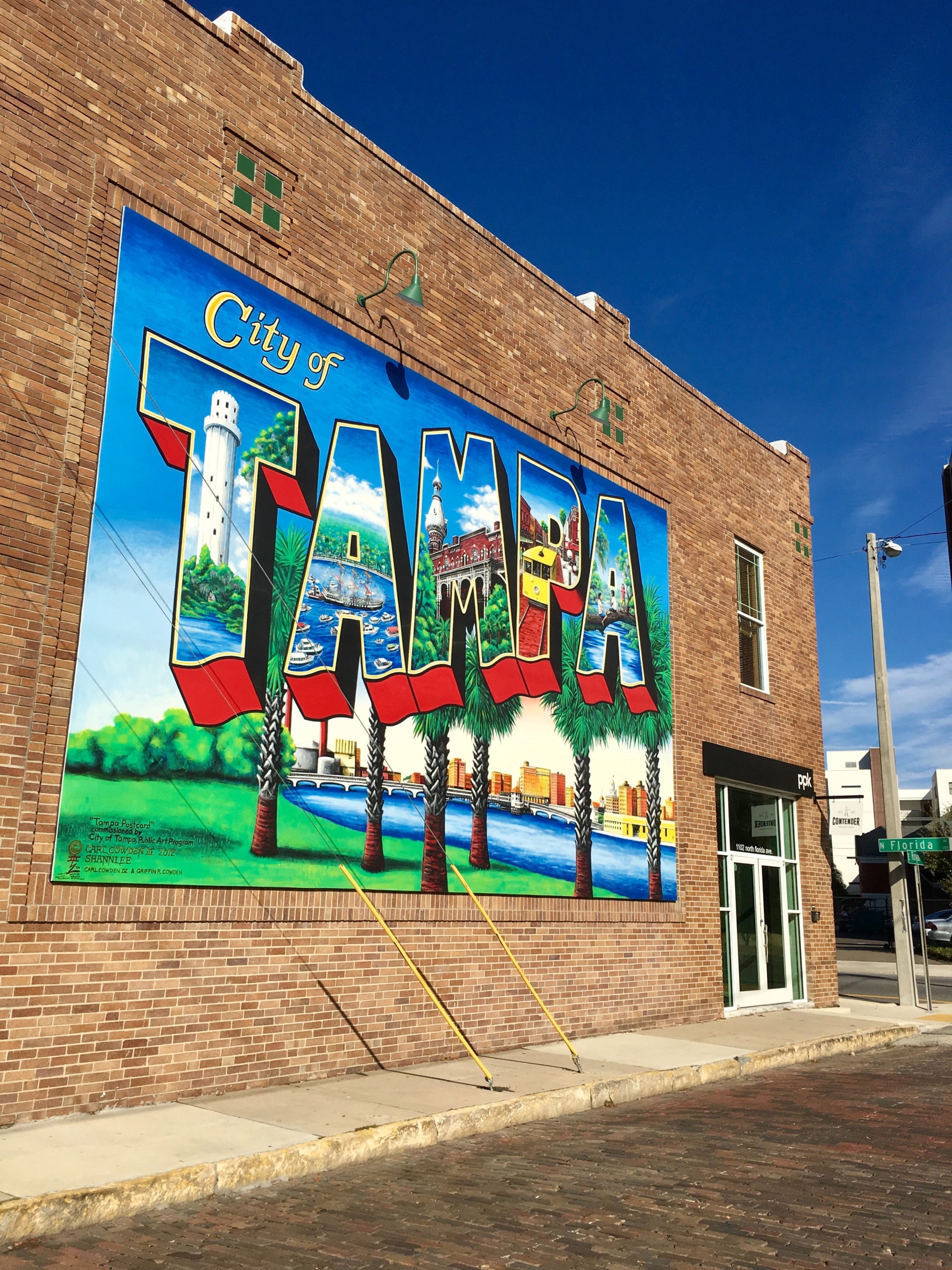 Lots 1 and 4 are Premium Parking lots for guests sitting in premium areas within the stadium. You'll need a pre-paid parking ticket to park in these lots, since drive-up parking ramps can be difficult to find. Lots 6 and 7 are the most popular official parking options, and are only a 3-minute walk from the gate. Lot 2 also doesn't require a permit, while the remaining lots, 3, 4, 5, 8, and 9, do. For more information, visit Tropicana Field's Parking Page.
Accessible parking spaces at Tropicana Field are available in Lots 1 and 7 on a first-come, first-served basis for fans with a valid disabled parking permit, placard, or license plate.
Public Transportation
If you want to forget about parking all together, you can easily park in downtown St. Petersburg and take the free baseball shuttle to Tropicana Field. The shuttle runs every 10 minutes, with service starting an hour and a half before gametime. Pickup locations are below:
1st Ave North mid-block between 1st Street and 2nd Street
16th Street, just south of 3rd Avenue South
Tropicana Field Food
There's better than stadium food, and no one does it better than Tropicana Field. In fact, there's so much on offer, you might have trouble deciding just what to eat. To simplify things, we've brought together everything you need to know about eating and drinking at Tropicana Field below.
Classic Concessions
Trying to keep it classic? Going for that old-school feel? Check out the list below to find out where you can snag all the classic concession foods you'd ever want.
Burgers. Grand Slam Grill (144/146, 211, 212); Central Burger (1B & 3B Food Hall); Budweiser Grill Cart (300 Level)
Chicken Sandwich and Chicken Wings. Southern Fried; Modern Bird
Corn Dog. Whoa Doggy's (146/148, 1B & 3B Food Hall)
Cracker Jacks. Grand Slam Grill (144/146, 211, 212, 303, 304); 1B & 3B Food Hall Stands; Fan Favorites (149/150)
French Fries. Grand Slam Grill (144/146, 211, 212); Bird + Batter, Central Burger (1B & 3B Food Hall); Southern Fried (149/150)
Hot Dog. Grand Slam Grill (144/146, 211, 212, 303, 304); 1B & 3B Food Hall Stands; Fan Favorites (149/150); Bavarian Pretzels (300 Level); Ybor Station (GTE Deck)
New Food Favorites
Looking for something a little more exciting? Tropicana Field has an insane variety of exciting food options for those with more experimental palates, including:
●     Cuban Sandwich. Cubanos (146/148); Ybor Station (GTE Deck)
●     Beer Battered Fries. Pig & Potato (Budweiser Porch)
●     Buffalo Chicken Tenders. Bird & Batter (100 Level – 1B / 3B Food Hall)
●     BBQ Pulled Pork Nachos. Southern Fried (149/150); Grand Slam Grill (144/146); Bird + Batter (1B & 3B Food Halls); Budweiser Smoke & Pour (300 Level); Ybor Station (GTE Deck)
●     Boneless Buffalo Bowl. Modern Bird (Budweiser Porch)
●     Lobster Roll. Beach Drive (3B Food Hall)
●     Short Rib Grilled Cheese. Melted (142/144, Budweiser Porch)
Bars and Beer
You won't have to go too far within the stadium to find a beer or a bar where you can sit down and have a drink with a great view of the field. Regular beers can be purchased throughout the stadium, and you can also take advantage of specialty services, including:
Coppertail Brewing Co. (1B & 3B Food Halls)
TB Brews (114/116)
Budweiser Porch (149/150)
Cooperstown Cocktails (1B Food Hall)
Fresh Vine Wine (3B Food Hall)
Vinfielder Bar (208)
Thirst & Second (207)
Ybor Cantina (GTE Deck)
Tropicana Field Food FAQs
Wondering what you'll be snacking on at a Rays game and how much it'll cost? Take a look at these frequently asked questions for all the answers.
What is the best food at Tropicana Field?
Tropicana Field offers a wide variety of food options to choose from, pretty much all of which are delicious. Some classic fan favorites include:
Banh Mi Hot Dog, from Pacific Counter
Southern Philly Cheesesteak, from Ballpark & Rec
Footlong Tater Tot, from Pig + Potato
Spinach and Crab Dip, from Crabby's
How much are beers at Rays games?
Prices can vary from season to season, but Tropicana Field generally offers some of the cheapest beer in the MLB. You can expect to pay around $5 for a beer at a Rays game.
Can I bring food to Tropicana Field?
Fans aren't allowed to bring any outside food or drinks into Tropicana Field, though you are allowed a personal-size sealed water bottle. The good news is there are plenty of great food options inside the stadium!
Tailgating
Tailgating is allowed in all official Rays parking lots at Tropicana Field, and lots open two and a half hours before the first pitch — plenty of time to get some grilling done. There are a few things to keep in mind:
Charcoal grills and large commercial grills are not allowed.
Outside catering for large groups is prohibited.
Tailgaters are restricted to the use of one parking space, and can be charged for extra spaces if they violate this rule.
The Best Local Bars
If you're looking to grab a drink before or after the game or concert, there are plenty of excellent bars nearby, including:
Engine No. 9, located at 56 Dr. Martin Luther King Jr. Street North
Ferg's Sports Bar & Grill, located at 1320 Central Avenue
Independent Bar St. Petersburg, located at 1049 Central Avenue
The Lure, located at 661 Central Avenue North
Reserve Your Spot Today with ParkMobile
Excited about the upcoming game but feeling stressed about parking? ParkMobile makes it easy to find parking near Tropicana Field. So what are you waiting for? Reserve your spot today with ParkMobile.