With the winter holidays around the corner, it's "shop 'til you drop" season. The three biggest shopping days of the year, Black Friday, Small Business Saturday, and Cyber Monday are only a few weeks away, and we've got your guide to the ultimate holiday weekend shopping spree. Once you've made your holiday gifting list (and checked it twice), these three days are your best bet for shopping deals and discounts.
Black Friday
Black Friday has become a household term synonymous with massive sales, crowded stores, and incredible deals. Known as the official kickoff of the holiday shopping season, Black Friday falls on the day after Thanksgiving, although the deals tend to start earlier and earlier each year. Many big box retailers start their Black Friday deals as early as November 1. Shoppers nationwide eagerly await this time of year to snag discounts on their favorite items.
In the 1920s, the Macy's Thanksgiving Day Parade became a significant event, drawing massive crowds to New York City. Retailers took advantage of the crowds, often holding sales and promotions to kickstart the holiday shopping season.
In the late 20th century, prior to the online shopping boom, Black Friday took off nationwide as retailers across the United States began opening early and offering deep discounts to attract shoppers. Today, Black Friday is not just about in-person shopping. It encompasses online deals, pre-Black Friday sales, and extended shopping periods. Retailers and consumers alike continue to adapt to changing trends.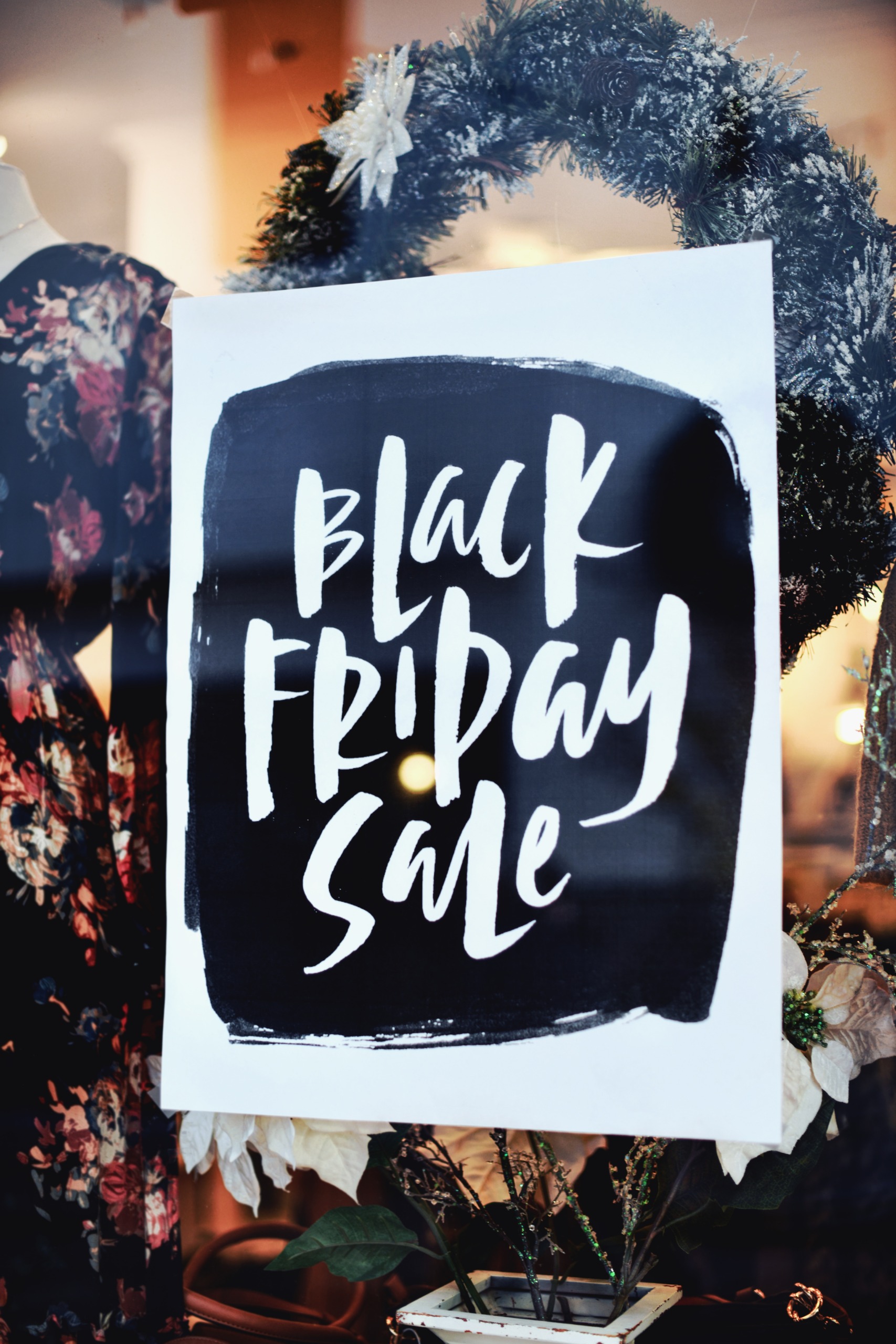 Small Business Saturday
In the midst of the holiday shopping frenzy, one day stands out as a beacon of support for small businesses and local communities—Small Business Saturday. This day falls on the Saturday after Thanksgiving and encourages consumers to skip the big-box retailers and mega e-commerce sites in favor of shopping at their local, independently-owned stores.
Small Business Saturday was launched by American Express in 2010 with the goal of promoting local businesses and stimulating the local economy during the holiday season. Since then, it has grown into a nationwide movement.
Similar to Black Friday, the retailers that participate in Small Business Saturday offer promotions, giveaways, and discounts for shoppers. Instead of supporting the big box retailers of the world, shoppers are encouraged to support their local businesses and give back to their local communities and economies.
Now that we've determined the year's biggest in-person shopping days, check out our blog article to help plan your shopping spree parking. ParkMobile has availability at shopping centers and malls nationwide, as well as zone parking near your favorite stores.
Cyber Monday
In the digital age, the holiday shopping season is not limited to Black Friday's bustling stores and Small Business Saturday's local charm. It extends to e-commerce, where Cyber Monday takes center stage. Cyber Monday, which occurs on the Monday following Black Friday and Small Business Saturday, is a day when online retailers roll out their most enticing deals.
Cyber Monday emerged as a marketing ploy in 2005. Retailers noticed a surge in online sales on the Monday after Thanksgiving, and the term was coined to encourage further online shopping. The day is all about convenience. It allows shoppers to find the best deals from the comfort of their homes, avoiding the crowds and long lines associated with traditional Black Friday shopping.
Giving Tuesday
After the shopping extravaganza, Giving Tuesday encourages us to shift our focus from consumerism to kindness and generosity. Following Cyber Monday, this day is dedicated to making the world a better place through acts of giving, volunteerism, and charitable contributions.
In honor of Giving Tuesday, ParkMobile is partnering with Mastercard and their Priceless Planet Coalition. In the spirit of shared environmental responsibility, we have partnered on a joint tree-planting campaign.For every donation made towards reforestation, ParkMobile will match your contribution. Together we can restore 100 million trees worldwide through Mastercard's Priceless Planet Coalition. Just $2 plants one tree. To learn more and donate, visit our page here.
Founded in 2012, Giving Tuesday was created as a response to the growing materialism associated with the post-Thanksgiving holiday season. Giving Tuesday encourages all forms of giving, including financial, acts of kindness, volunteering, and spreading goodwill in your community. It's a great time to support causes that matter to you, such as nonprofits and charities. Giving Tuesday is a reminder that the holiday season is not just about receiving, but about giving back and making a positive impact on the world.