As a traveler, you already have plenty of things to think about. Between packing your bags, checking your flight time, and planning your itinerary, your mind is likely stretched to the hilt.
Then, you arrive at the airport to find that the lots are crowded, the traffic is slow and the spaces are limited, at best. Thankfully, this step doesn't have to be stressful any longer.
Today, we're sharing five ways that the ParkMobile app can help make airport parking easier than ever, one click at a time. 
1. Reserve Ahead of Time
Imagine arriving at the airport, finding your reserved spot, and cruising right in, without any of the hassles you're used to.
With our app, you can.
When you use our Reserve Parking search feature, we'll help you find the nearest airport parking garage or lot. Simply choose the date and time to reserve your reservation, and keep planning your trip with ease.
2. Exit with Ease
You're ready to get home after landing from a long flight but your parking ticket is nowhere to be found. The ParkMobile app eliminates lost parking tickets or fumbling with cash and credit cards at the exit lanes. 
At select airports, ParkMobile helps travelers exit the airport parking lot faster. Travelers can scan their mobile phone at the parking exit to pay for parking. A receipt will then be automatically and securely sent to that same phone.  
3. Contactless Parking
Did you know that by using our app, you can help to slow down the spread of germs? Paying for airport parking cuts down on the need to touch kiosks and direct contact with parking attendants.  
When you use ParkMobile, you're one step ahead of the game. This helps you save your time, health, and your sanity!
4. Select By Needs
Do you specifically need covered parking to protect your vehicle while you leave it at the airport? What about a charging station for your electric vehicle (EV)? Prefer self-parking lots over valet options?
You can narrow your parking search by these features (and many more) to find the ones best suited to meet your needs. You can also search specifically for disabled or handicapped parking.
This way, you can go straight to your destination, without circling forever trying to find the perfect spot.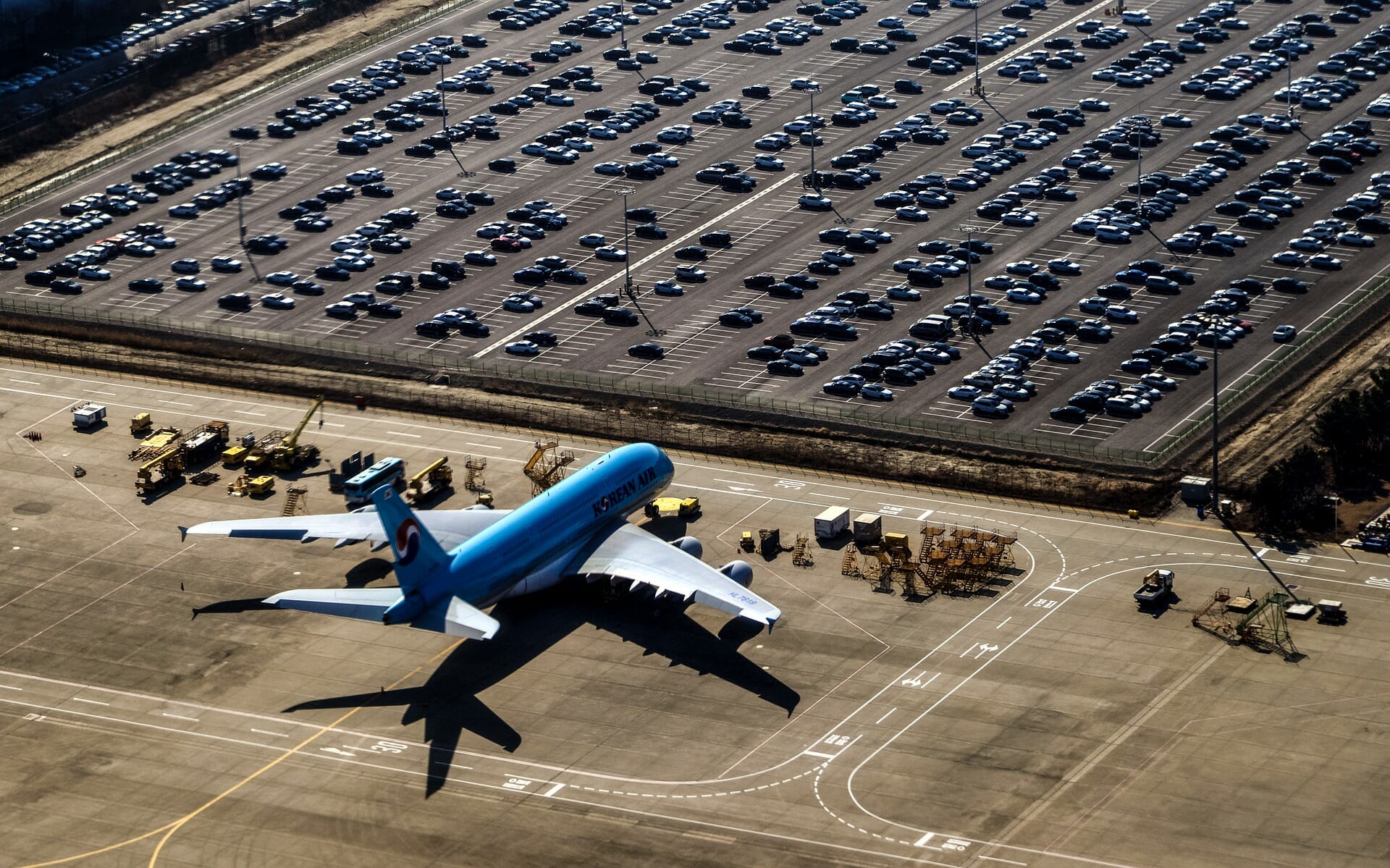 5. Use Your Preferred Payment
There's nothing like not being able to find find a parking spot at the airport, knowing your flight is only minutes away. With ParkMobile, you can reserve ahead of time using the payment method that you prefer. 
In fact, you can choose from several different payment methods to your account, including Apple Pay, PayPal, or a specific credit card. You can also pre-load funds onto your account before you head to the airport, so you can just park and go when it's time to take off. Each airport is different so be sure to check that your preferred payment method is accepted.
Never Dread Airport Parking Again
Whether you're picking up or dropping off a loved one, or jet-setting to a new destination yourself, it's no secret that airport parking has long been one of the most challenging parts of the journey.
That's one of the reasons why we designed our ParkMobile app to be as user-friendly and intuitive as possible. We help take the guesswork out of parking, so this is the easiest and less-stressful step of your day.
Reserve a spot today and have one less thing to worry about when traveling.