At ParkMobile, we are all about staying connected to the world around us. February means Black History Month and this year is no different, so we are taking some time to recognize the incredible contributions the Black community has made throughout history. This year, we are highlighting, remembering, and honoring those whose inventions we likely take for granted especially in the automobile and tech industries.
ParkMobile sits at the intersection (pun intended) of both the Automotive and Technology Industries. This Black History Month, ParkMobile's Diversity & Inclusion Committee is hosting a tour of Atlanta's Center for Civil and Human Rights to learn more about the history of the fight for civil rights in the US and across the globe. An anonymous donor from the ParkMobile family has offered to cover the cost of admission for all employees. We are so excited! Let's take a look at how Black History Month came to be and some of the many Black pioneers in the auto and tech industries who have shaped our world and work today.
A Brief History of Black History Month
Black History Month is an annual observance in the United States each February. Its history in America begins in 1926, when historian Carter G. Woodson announced the second week of February, coinciding with both Abraham Lincoln and Frederick Douglass's birthdays, to be "Negro History Week." The idea behind the week is acknowledged as celebrating both recognition and importance. "Negro History Week" grew in popularity, especially among African-American newspapers, until 1969, when Black educators and students at Kent State University proposed all of February become Black History Month. Six years later, President Gerald Ford recognized Black History Month and encouraged Americans to "seize the opportunity to honor the too-often neglected accomplishments of Black Americans in every area of endeavor throughout our history." Since then, America has celebrated and honored Black History Month each February.
Black Pioneers: Automotive Industry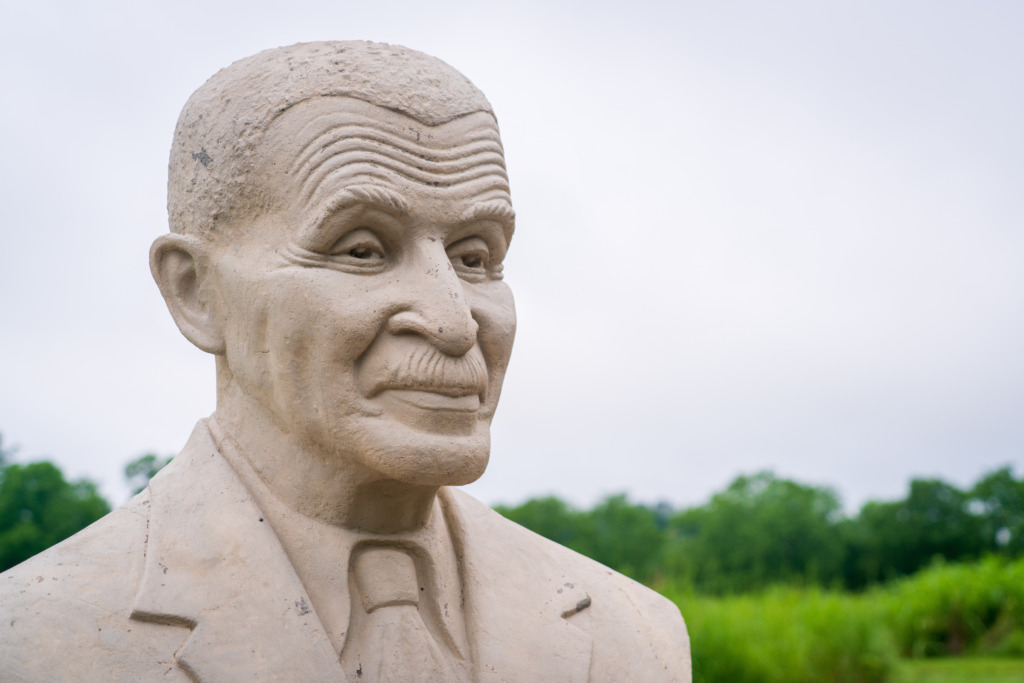 We'd like to spend some time spotlighting a few Black creators and inventors, beginning with the automotive industry.
Everyone knows George Washington Carver for peanuts and crop rotations, but little know the impact he has on the automotive industry. Carver actually worked with Henry Ford to create a rubber substance that we know now as the main product for modern tires.
Garrett Morgan invented the modern-day 3-color traffic signal. Before Morgan's invention, traffic signals only showed green "Go" lights or red "Stop" lights. Morgan added in a yellow "Caution" signal, contributing one of the most important pieces of technology and one that we couldn't live without today.
Richard B. Spikes was the father of the modern turn signal and safety brakes, both crucial to our daily lives.
R. Patterson founded the world's first African American Automotive Company, now known as C.R. Patterson & Sons Company. Born a slave, Patterson escaped and became a blacksmith who turned his skills into the automotive trade and eventually became a rival to Ford Motors. Without the same funding, he switched to manufacturing trucks and buses, and became the go-to brand for schools who had recently switched from horse-drawn carriages.
At first, Wendell Scott was banned from competing in NASCAR because he was Black. He served in the army in WWII and came back to open up an auto repair shop. He started watching local stock car races and found his true passion: racing. Despite first being banned, Scott was persistent in his race throughout NASCAR and after dominating smaller stock car races was finally accepted into NASCAR as the first African-American licensed driver.
Black Pioneers: Technology Industry
Granville Woods invented 15 different appliances for electric railways, but perhaps is best known for inventing the multiplex "induction telegraph," allowing for voice communication through telegraph wires. He became known as the "Black Edison" because Thomas Edison tried to sue Woods. When the lawsuit failed, Edison tried to make Woods a partner, but Woods refused.
Katherine Johnson and Melba Roy Mouton both served as "human computers" at NASA. Johnson helped calculate the flight path for the first NASA mission to space and Mouton helped create the orbital element timetables. While Katherine Johnson's achievements were highlighted in Hidden Figures, she was also awarded the Presidential Medal of Freedom in 2015 from President Obama. Melba Roy Mouton received both an Apollo Achievement Award and an Exceptional Performance Award while she was at NASA.
Frank Greene developed high-speed semiconductor computer-memory systems in the 1960s and would later go on to start two tech companies on his own. He also founded NewVista Capital, a VC firm focused on minority and female-led companies. He is known as one of the first Black technologists and is among the 63 inductees at the Silicon Valley Engineering Council's Hall of Fame.
Clarence "Skip" Ellis was the first African-American to earn a Ph.D. in computer science. While studying, he worked on the development of ILLIAC IV supercomputer, the first massively parallel computer. Ellis headed a group which invented Officetalk, the first office system to use icons and ethernet to allow people to communicate from a distance. Maybe we can call him the grandfather of working from home?
Mark Dean built his own computer, radio, and amplifier while still in high school. He began working at IBM in 1980 and was essential at developing the personal computer. Dean holds 20 patents, and 3 of IBM's original 9 patents for the PC. He is also the first African-American to become an IBM Fellow, representing the highest level of excellence.
How We can Honor Black History Month
ParkMobile is based in Atlanta, and Atlanta has a deep history within the Civil Rights Movement. We wanted to highlight some of the activities and events being held around Atlanta this February in honor of Black History Month.
Martin Luther King, Jr National History Park. The park is actually several locations throughout Atlanta, including MLK Jr.'s childhood home, and Ebenezer Baptist Church. The Park is maintained by the National Park Service, and more information can be found here.
Apex Museum, also known as the African American Panoramic Experience, is the oldest Black history museum in Atlanta, founded in 1978 by Dan Moore, Senior. Tickets and donations can be found here.
The National Center for Human and Civil Rights is hosting activities all month long. Be sure to check out Morehouse College's Martin Luther King, Jr. Collection in the Voice to the Voiceless Gallery, something you definitely don't want to miss. Plan your visit with more information found here.
Support Black owned business local to your area. Some of our favorite Black-owned restaurants are: Slutty Vegan burgers, Ptt Boss BBQ, Sublime Donuts, Slim & Husky's pizza, Juiceheads, and Apt 4B.
Attend a Black History Month Parade or Celebration. There are many events being held located throughout metro Atlanta and surrounding suburbs.
This next shoutout is #not sponsored, but Nikole Hannah-Jones and The New York Times recently released an article, podcast, and documentary show titled The 1619 Project. The pieces focus on the history of slavery in America and how it changed the trajectory of Black people in America. The article begins here.
However, don't feel like you need to wait for February to roll around each year to tour the Civil Rights Museum or eat at your local Black-owned restaurant. I'll be thinking of Richard B. Spikes whenever I use my turn signal or brakes, which is just about everyday. And each time I find myself slowing down at a yellow light, I'll know I have Garrett Morgan to thank.