Originally published in the May 2022 edition of Parking Today 
The popularity and convenience of digital and connected experiences have completely transformed consumer expectations and behaviors. These days, people not only prefer digital payment options, but they also generally expect them to be available. As a result, thousands of parking programs are leveraging digital parking solutions like ParkMobile to streamline operations, increase revenue, and improve the customer experience.  
However, for both parking operations and their customers, off-street gated parking has often existed in a separate world from the rest of the parking ecosystem. Recent collaboration between smart parking and PARCS providers is enabling parking programs to extend the full benefits of digital parking to gated lots and garages. The ability to enhance gated parking facilities with digital payment can help parking operations unify the customer experience, reduce friction, and drive revenue. 
Closing the Gap Between Gated and Non-Gated Experiences
Many cities, universities, and municipalities offer a mix of non-gated and gated parking areas. These gated areas typically leverage PARCS (Parking and Revenue Control Systems) which include physical payment kiosks at an exit or pay on foot machines. The physical need to insert a ticket for payment has historically prevented digital parking solutions from functioning within a gated environment.  
Unfortunately, as digital solutions continue to innovate and add features, it creates a widening gap in the parking experience between gated and non-gated facilities. Added to this is an increasingly strong consumer preference for contactless payment options generally. Without digital payment capability, it's harder for gated lots and garages to meet the changing expectations of a more connected public. Then, to complicate matters even further, during the height of the pandemic, many parking programs doubled down on using contactless solutions as a safer way to pay.  
The combination of these factors left parking operations with gated facilities looking for ways to offer the modern convenience of digital payment while leveraging their existing hardware.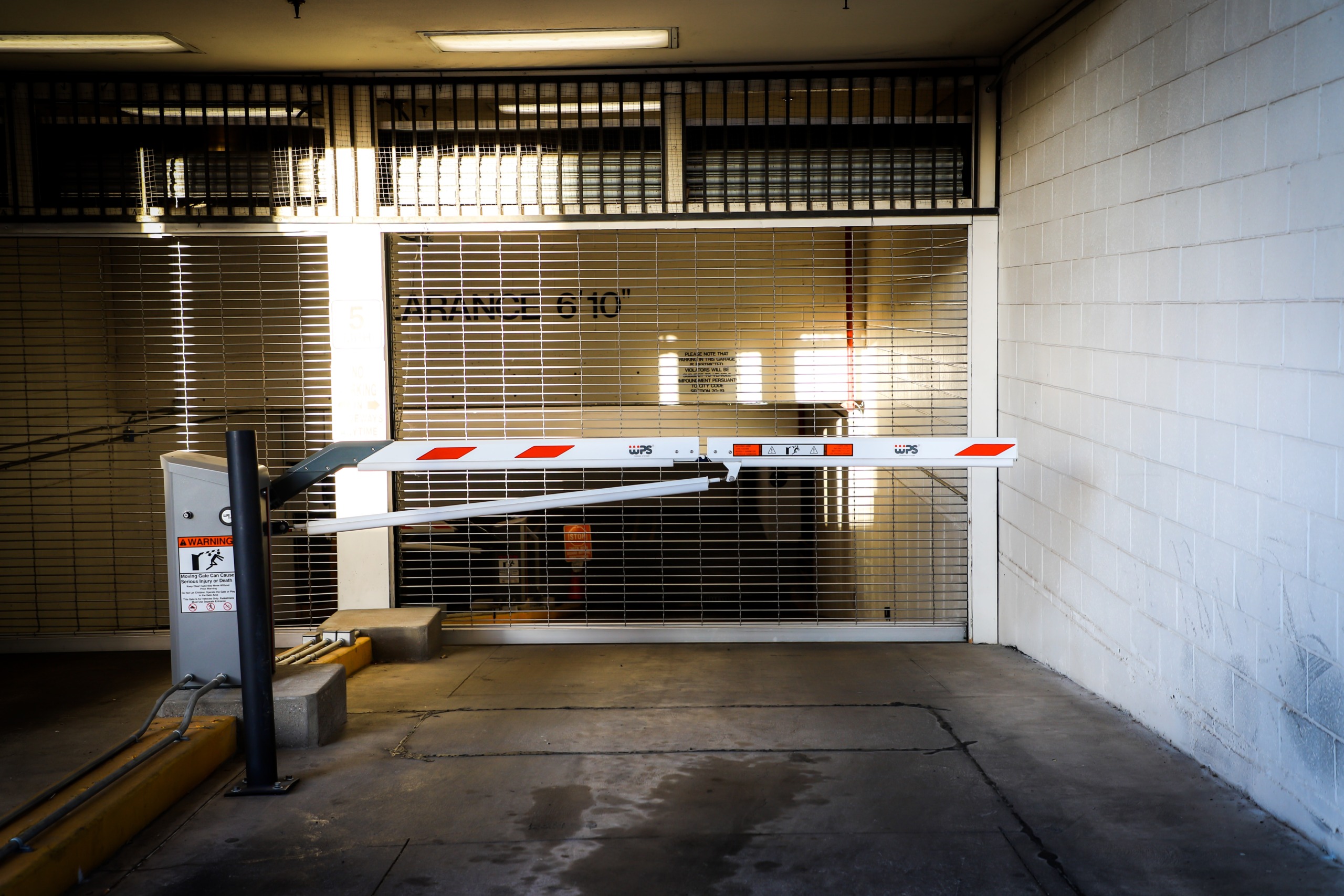 Elevating Gated Parking With Digital Payment Integration
Collaborating with our clients and PARCS providers, ParkMobile began working on a gated integration for digital payments in early 2020. Launched in 2021, the new partnership creates opportunities for parking operations with gated facilities to increase revenue and decrease operating costs. Adding the backend flexibility and user-friendly features of digital parking to gated environments provides several benefits for modern parking programs: 
Unify Parking Experience Across Locations
For many parking programs, the customer experience between gated and non-gated environments can be drastically different. Leveraging a gated integration for mobile payment allows parking operations to offer consistent payment options across their entire parking ecosystem. Not only is it more convenient for existing digital payment users, but it drives new user adoption by providing access to a wider range of available payment options. Since a gated integration requires no investment in new hardware, it is also easy to scale and offer at any location. 
Reduce Friction and Shorten Wait Times
One of the key appeals of a digital parking option is how it reduces friction in the customer journey. Contactless parking allows customers to scan their parking ticket and pay from their phone instead of at the gate. This results in quicker entry and exits, reducing overall congestion and wait times. Future integrations with camera-based systems, such as license-plate recognition, are also in development. These could further ease congestion by potentially eliminating the need for parkers to take a ticket entirely.  
Decrease Hardware Wear and Tear
More contactless payment users also translates into less dependence on kiosks, pay stations, and other hardware. Reduced wear and tear leads to longer equipment life span and less money spent on maintenance, cash handling, and other labor costs.   
Leverage a Wider Network of Users
The popularity of digital parking is on the rise. Integrating widely used payment options into a gated facility gives parking operations access to a large pool of existing users. 
Reduce Staffing Needs for Smaller Events
Typically, events need additional staff at the entrances of gated facilities to handle prepaid customers. Because digital payment helps streamline the overall parking process, many clients have been able to reduce staffing for smaller events. 
Adding Options for More Operational Flexibility
While still in relatively early stages, digital parking solutions like ParkMobile already support numerous integrations with PARCS equipment, with more on the way. The flexibility of modern digital parking platforms allows parking operators an efficient and user-friendly way to unify their gated and non-gated parking. As customers increasingly shift towards mobile and contactless payment experiences, these new technologies help prepare parking programs for the future. 
Author 
Andy Harman is Vice President of Sales – Vertical Markets and Partnerships for ParkMobile. Email him at andy.harman@parkmobile.io.