ParkMobile continues to expand mobile payment availability in the State of Wisconsin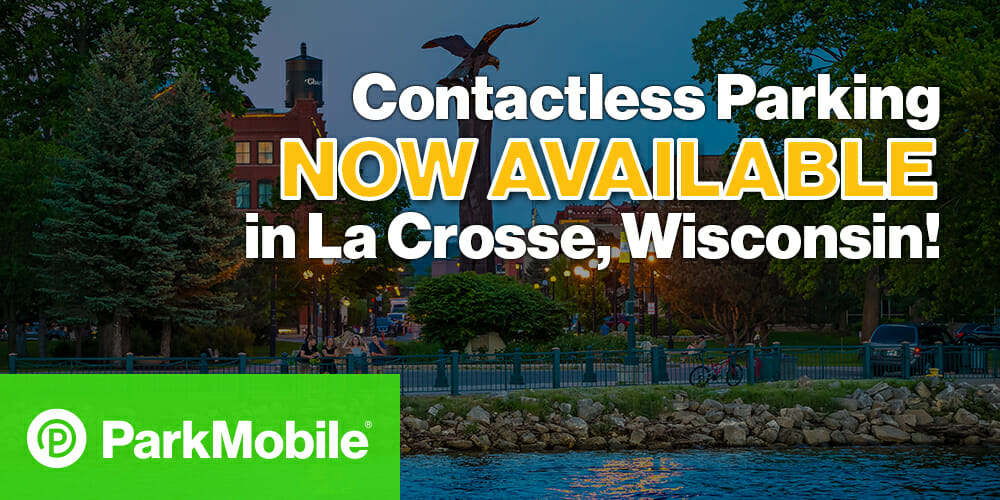 ParkMobile, the leading provider of smart parking and mobility solutions in the United States, has partnered with the City of La Crosse, Wisconsin, to allow residents and visitors to pay for parking on their mobile device. The ParkMobile app will be available at more than 2500 metered on-street spaces throughout the city's downtown area and at certain boat launch lots.
ParkMobile replaces the Passport parking app which will no longer work at city parking spaces.
Passport users in La Crosse should immediately download the new ParkMobile app which provides enhanced user experience and is available to use in more locations across the country.
ParkMobile is a free app available for both iPhone and Android devices. To pay for parking with the app, a user enters the zone number posted on nearby signs, selects the amount of time needed and touches the "Start Parking" button to begin the session. The user can also extend the time of the parking session on their mobile device.
ParkMobile has over 300,000 users in the state of Wisconsin and can be used to pay for parking in Milwaukee, Whitefish Bay, Lake Geneva and more. ParkMobile is also available at University of Wisconsin-Madison, Green Bay, and Milwaukee campuses. Beyond Wisconsin, the app can be used to pay for parking in over 400 cities across the U.S. including Chicago, Indianapolis, Minneapolis, Columbus, St. Louis, and Pittsburgh.
"The City of La Crosse is pleased to partner with ParkMobile to provide our residents and visitors with an upgraded mobile parking app experience," says Greg Elsen, Parking Utility Coordinator. "The ParkMobile app lets people quickly and easily pay for parking without touching a meter, which is safer for everyone."
"We are excited to add another great Wisconsin city to our network," says Jon Ziglar, CEO of ParkMobile. "We have a large base of users in the state who can use the app to easily and safely pay for parking wherever they go."