In September, we conducted a parking study with over 30,000 ParkMobile users to better understand their sentiments, behaviors, and preferences related to parking. See below for our findings.
Making a Necessary Evil, Less Evil
When we asked our users to describe parking in one word, the two most common responses were "annoying" and "necessary." Some might even call parking a necessary evil. There are natural annoyances associated with parking – like looking for a spot in an already crowded garage or waiting in a line to process a payment in order to get out of that garage. But as long as we're driving cars to get from point A to point B, parking is going to exist. ParkMobile originated to make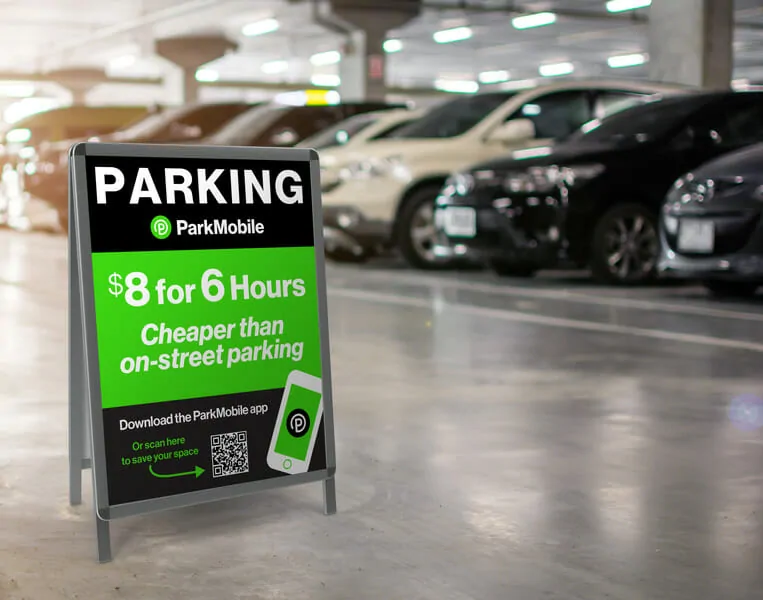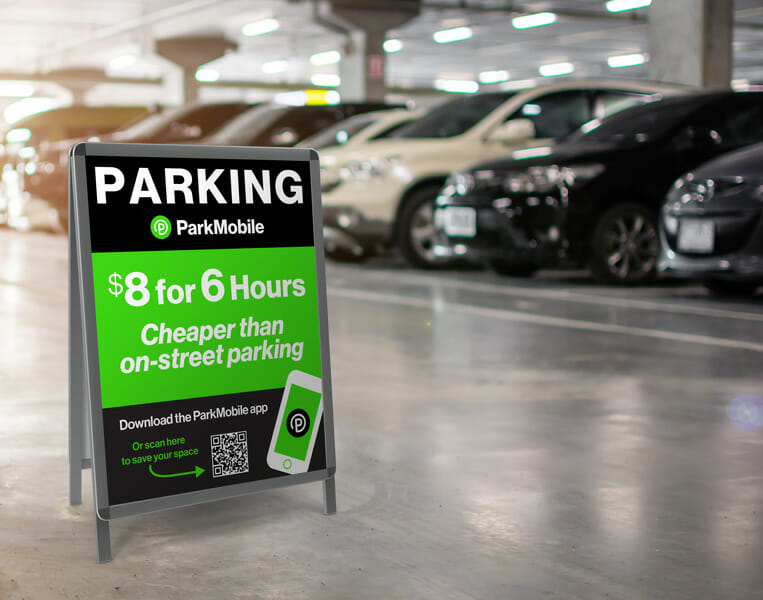 the parking experience less annoying for consumers by reducing friction in the process.
At ParkMobile, we obsess over the user experience. That's why 1 in 20 drivers on the road now have the app on their phone. Thirty percent of our users now engage with the app as they travel to different markets. As ParkMobile is introduced to more cities over time, we're focused on providing a seamless mobile parking experience to our nearly 13 million users – whether they're at home or travelling to a new destination.
It's All About Convenience
When it comes to parking, consumers care most about convenience, price, and safety. Most drivers prefer on-street parking to lots and garages, but 77% say that being able to find an open spot is their biggest frustration. This is why we launched our Parking Availability feature, which allows our ParkMobile Pro users to see exactly where the available on-street parking spots around them are in real-time. Rather than circling the block in search of an open spot, users can now drive directly to the areas where there's plenty of parking and avoid the areas where there's no parking.
Proximity also plays a large role in a consumer's perception of convenience. Users aren't willing to park far away from their destination to save money. In fact, 70% of drivers would only walk 1/4 mile from their parking spot to their destination. Parking operators can respond to on-street parking frustrations by better promoting the convenience factors of their lots and garages. In areas where on-street parking is hard to find, lot signage should promote the convenience of the location. In areas where on-street parking is readily available, parking operators should appeal to price by comparing lot rates to on-street rates.
Mobile for Everyone, Everywhere, and Everything
The search for convenience is driving more and more people to mobile apps as a preferred way to pay for parking. As stated before, 1 in 20 drivers now use the ParkMobile app. While most of these users have only been using the app for less than two years, 75% of them are using the app to park at least a few times a month. Interestingly, mobile parking apps, while still relatively new, are not just for "young people" anymore – 58% of our users are over 40 years old, and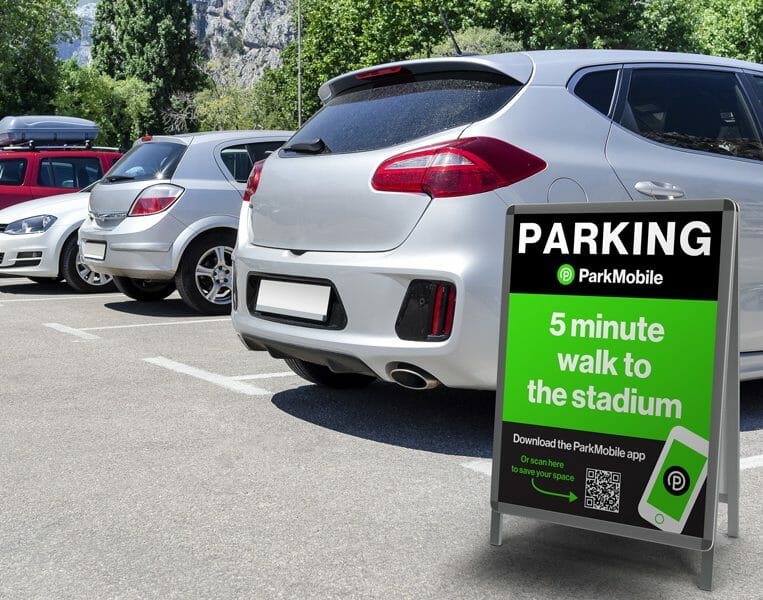 18% of those are over the age of 60. So, age is clearly not a factor when it comes to the convenience of mobile parking apps.
Accepting mobile app payments in your parking operation is a good way to show that you care about providing convenience to your customers. While there are multiple parking apps available, 63% of people only have one parking app on their phone, so if you have a specific "white label" app for your city, it's still important to promote that you accept other apps as well. For example, in Philadelphia, ParkMobile has the meterUP app for the city, but signs and stickers state "ParkMobile Accepted" in order to clearly communicate to people that they can also use the ParkMobile app to complete their transactions without having to download another parking app.
The Preferred Parking Method
76% of people who have used a mobile app to pay for parking now prefer it to other methods, such as using a credit card at a kiosk or paying an attendant in a garage. 81% of these users pay for parking with a mobile app at least half of the time they're parking, and when they're not using the app, it's usually caused by situations where the app is not accepted at a specific location. 96% of users aren't concerned about getting a ticket when using a mobile app, which shows the confidence that users have when it comes to the app.
The #1 feature for mobile parking apps is extending time remotely. 81% of people using mobile parking apps extend time within the app at least "sometimes." With the ability to extend time remotely, users don't have to run back and feed the meter when their time is running out. Instead, they can simply pull out their phone and add time on-the-go, alleviating the stress that comes from worrying about getting a parking ticket. This functionality elevates the in-app experience for users.
Augmenting the Mobile Parking Experience
80% of mobile parking app users are interested in an app that shows them where available spots are nearby, which validates ParkMobile's Parking Availability functionality. 76% of people are interested an app that allows them to make parking reservations in advance; however, more than 50% of users are unaware that they can currently able to make parking reservations within the ParkMobile app. There's an opportunity for operators to better communicate this message at their locations so that customers have full visibility into their options.
As mobile parking apps expand across the country, ParkMobile will continue to learn from its users in order to improve their mobile parking experience. At ParkMobile, we aim to provide a seamless, one-stop-shop experience to every driver and every vehicle, and we are always looking for new ways to answer the needs of our users.