ParkMobile, the leading provider of smart parking and mobility solutions in the U.S., announced today a new partnership with the Township of East Brunswick to provide contactless parking payments at over 1000 spaces in commuter lots. Amid the COVID-19 crisis, many town leaders are encouraging residents to use the app instead of the physical pay station to prevent the spread of the virus.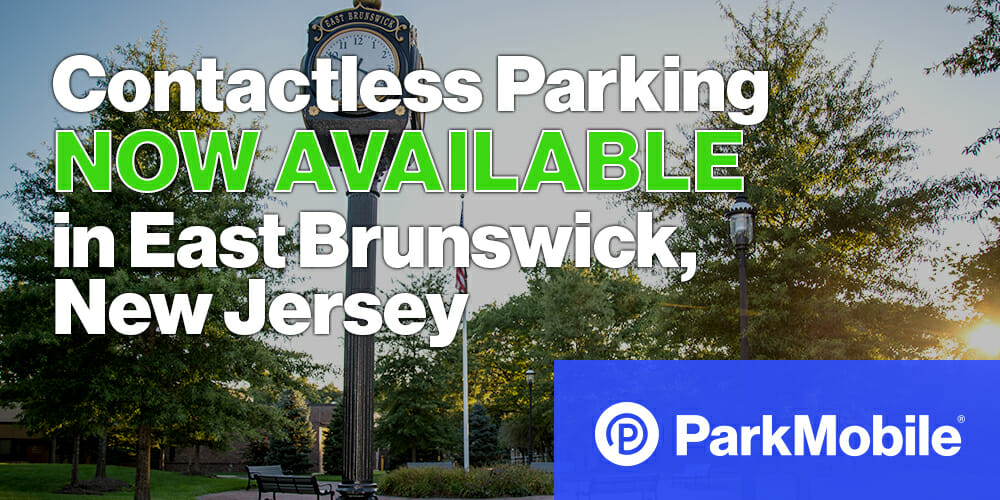 ParkMobile is a free app available for iPhone and Android devices. To pay for parking with the ParkMobile app, a user enters the zone number posted on the stickers and signs in the lot. The user then selects the amount of time needed and touches the "Start Parking" button to begin the session. Commuter lots in East Brunswick require a flat rate for daily parking.
ParkMobile has a large base of users in the state of New Jersey and across the Tri-State Area. There are almost 1.3 million users of the app in N.J. cities including Newark, Hoboken, New Brunswick, Jersey City, Asbury Park, Ocean City, Wildwood, Passaic and more. Beyond New Jersey, the app can be used in 400 cities across the U.S. and is widely available along the Northeast corridor from Washington, DC, to Philadelphia, to New York City.
"East Brunswick is excited to announce this new partnership with ParkMobile," says Mayor Brad Cohen. "By offering a contactless payment option at our commuter lots, we can ensure the safety of our residents, visitors, and township personnel during the current health situation."
"ParkMobile welcomes East Brunswick to our growing network in New Jersey," says Jon Ziglar, CEO of ParkMobile. "We have a large base of users in the state, making it easy for all N.J. residents to use one app for contactless parking payments wherever they go."